What It Takes to Be a Billionaire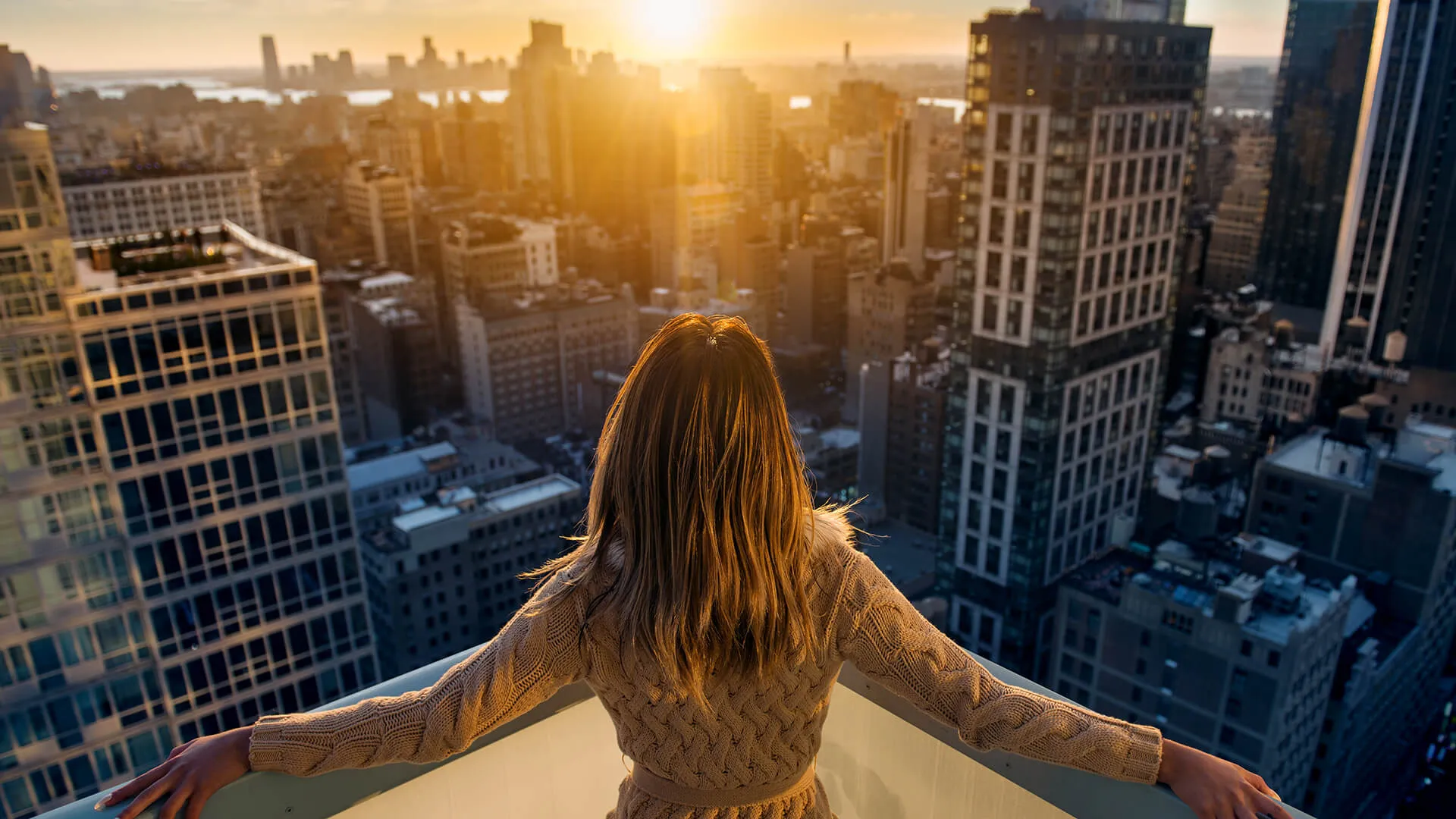 For many, a six-figure salary is the endgame, the true sign that you've made it in life. But, among those who top lists like the Forbes 100, a six- or even seven-figure salary is pocket change, just another step toward true riches.
If you're raring to dial up your earnings and be among the world's richest, you'll need to emulate the habits and accomplishments of the very wealthy.
Click through to discover the top things wealthy people do each day — and see if that's what it takes to be a billionaire.
Start and Commit to Your Business
The world's elite tend to have one thing in common: They own or have founded successful businesses. On Forbes' list of the richest billionaires in the world, you'll find great entrepreneurs like Bill Gates, Jeff Bezos and Mark Zuckerberg. Notably, each has taken risks to build wealth and grow an enterprise.
Take Bezos as an example. According to Time Money, the Amazon chief grew his net worth by $35 billion in 2017 alone. Those gains, however, were hard-earned, with the company investing in projects without a promise of return.
But, you'll also need to consider that it doesn't pay to just take risks. One of Bezos' core business-building philosophies is to grow slowly. It took a decade before Amazon turned a full-year profit. Now, its growth shows no signs of slowing.
As for Zuckerberg, the man behind Facebook, success in business lies in focus.
"Ideas don't come out fully formed," Zuckerberg said in his 2017 Harvard commencement speech. "They only become clear as you work on them. You just have to get started. If I had to know everything about connecting people before I got started, I never would have built Facebook."
Click to find out how the richest billionaires continue to stay rich.
Make Your Money Work Better for You
Make Smart Investments
One of Forbes' highest-ranking billionaires, Warren Buffett has a net worth of $87 billion. Although some of his multi-billion-dollar fortune comes from his company, Berkshire Hathaway, Buffett also enjoys gains from his investments.
And if there's one thing Buffett is known for, it's his sage advice on investing. Most notably, he preaches the importance of finding and investing in companies you can trust for the long haul. "If you aren't willing to own a stock for 10 years, don't even think about owning it for 10 minutes," Buffett wrote in his 1996 Berkshire Hathaway chairman's letter.
Of course, don't forget about diversifying your assets either, touts life and business strategist Tony Robbins.
In addition to traditional investments, Buffett recommends investing in yourself. "Anything you do to improve your talents and make yourself more valuable will get paid off in terms of appropriate real purchasing power," he said in an interview with CNBC. Unlike other investments, the value you get from investing in yourself can't be stolen or taxed away.
Invent a Solution
Many self-made billionaires have made their fortunes by inventing products to fill a specific need or want. Michele Ferrero, for example, took his father's sweets company to the next level by helping people satisfy their sweet tooth with Nutella. The tasty spread was born at a time when cocoa was rationed but hazelnuts were plentiful — offering a creative and practical solution for sweets makers.
Sometimes, the best inventions are not original but instead innovations or improvements to existing products. A prime example of innovation comes from billionaire businessman Sam Walton, who opened the first Walmart in 1962.
What made Walmart an innovation was the idea that the business could expand enough to sell products to consumers at lower prices than other retailers, saving them money on basic necessities. This simple premise transformed the way America shopped, while making Walmart one of the biggest retailers in the world — and Walton one of the richest men.
Make Your Money Work Better for You
Pursue Your Passion
Passion is a popular topic of discussion among self-made billionaires. In fact, one of the common denominators of interviews with billionaires in Robert Jordan's book, "How They Did It: Billion Dollar Insights From the Heart of America," is that skills can be learned, while passion cannot.
It makes sense too, turning your hobby into a business could be a great move. If you don't enjoy what you do, you might struggle to sell your product — or even convince others of the value of your work.
But although leaping headfirst into a business venture might be romanticized by those who succeeded from the start, it doesn't hurt to take your time. Launch a side business while you work full time, and scale up until you're confident you can make the leap.
Take Action
Sometimes, it pays to be proactive. Sara Blakely, founder of Spanx, started her billion-dollar business with just $5,000. Her business venture started when she couldn't find something to wear under her pants. So, she cut the feet off a pair of stockings and — having her own eureka moment — put her savings into designing and marketing a product.
The lesson: Take action. You don't need to wait for funding to move forward with your idea if there's a need for it, and you believe in it.
"It won't be easy. Your ideas won't work all the time," said Farnoosh Torabi, finance expert and host of the So Money podcast. "People won't always have your best interest at heart. You will trust the wrong people. But nobody makes a million — let alone a billion — dollars because they gave up, gave in or listened to haters."
Make Your Money Work Better for You
Collaborate
Some of the newest and youngest members of the billionaire club are business partners. Snapchat founders Evan Spiegel and Bobby Murphy, and Airbnb founders Brian Chesky and Joe Gebbia are two examples of great business partners.
A good co-founder complements your skillset and vision. So, if you have a good idea and strong marketing skills but no way to develop your product, you might want to start networking to find someone you click with.
It also helps to get friendly with distributors and other people you'll work with on your way to success. Establishing strong relationships can help you learn the ins and outs of what it takes to bring a business from idea to execution.
Adopt a Billionaire Mentality
Rich people have a rich mentality, said Steve Siebold, author of "How Rich People Think." He has interviewed over 1,200 of the world's wealthiest people to uncover the secrets to becoming rich.
"While the masses believe becoming wealthy is out of their control, rich people know that making money is really an inside job. It's a cause and effect relationship," he wrote on Business Insider. "Anyone can become wealthy. It has nothing to do with your education or where you come from. It's not what you do that guarantees wealth, it's what you are."
So, focus on making things and crafting solutions. Create new products, improve current products and help people. But most importantly, be resilient and keep pushing forward.
"The one thing the most successful people I've worked with have in common is true and utter resilience," said entrepreneur and best-selling author of "Shark Tank Jump Start Your Business," Michael Parrish DuDell. "They are not only good at picking themselves up, but they recognize that in the moments they get thrown off the horse or they stumble, those are actually the most important moments, the moments that end up dictating the next move that they make."
To grow your own worth into the realm of billions, combine savvy business sense with a passion for excellence, a commitment to execution and superhuman resilience.
Michael Galvis contributed to the reporting for this article.