Jaspreet Singh: Here's How You Can Become a Millionaire Through Passive Income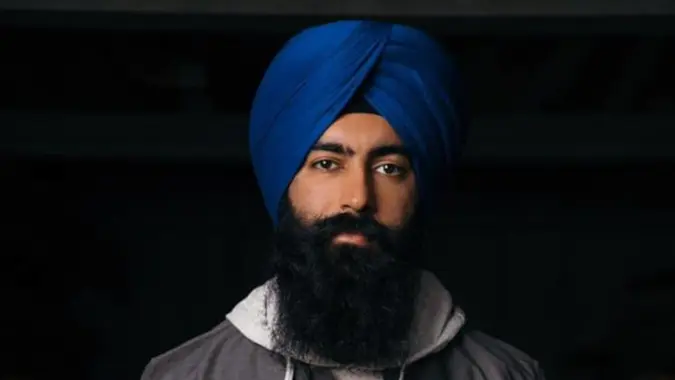 Jaspreet Singh / Jaspreet Singh
Jaspreet Singh has over 1.65 million subscribers on his YouTube channel, "Minority Mindset," where he uses his platform to post informational content regarding personal finance. With his conversational-style videos, he has developed a loyal fan base.
Also See: 5 Ways To Use AI To Generate Passive Income
Learn: How To Build Your Savings From Scratch
Singh's area of expertise is investing and wealth building. According to Singh, here is how to earn passive income and work toward becoming a millionaire.
Invest in ETFs
Singh recommends investing in exchange-traded funds as a way to build wealth passively.
"Pick some investments you want to own," Singh said in a recent YouTube video. "Every time you get paid, a piece of your money is automatically going to be invested [in ETFs]."
The way to do this is consistency. Singh recommends investing as much as you can on a weekly basis, which will net impressive results over time.
"If you stick with it and you stay consistent and you keep investing your profits," he said, "in 10 years you are going to surprise yourself."
Check Out: Dave Ramsey Used These 4 Investment Rules To Build His Wealth — And They're Surprisingly Easy To Follow
Real Estate
Investing in property is another passive income stream that can help you become a millionaire.
"Wealth is built through owning investments, it's through owning assets," he said in the video.
"[Real estate is] a much more slow-producing game. When I invest in real estate, I am looking for a 7% cash in cash return. When I invest $100, I want $7 in cash flow after my expenses. If I invest $100,000, I want $7,000 a year of cash flow after my expenses."
Make Your Money Work Better for You
Once the cash starts flowing, Singh said, you can invest the profit you have generated. That way, the money will continue to grow.
When it comes to real estate, Singh believes the only worthwhile investments are those that will produce a significant cash return.
Business Ownership
Owning a business can help build a steady stream of passive income, Singh said. But it is a long, time-consuming process and may take years to build up.
"Your business is a machine that's working to produce more money," Singh said. "The money goes to the owner. … In this case that's you."
To own a successful business, you must initially make an investment and put in many hours of work.
Once you find success, the cash flow will be plentiful. By stepping down from daily operations and hiring a CEO, you can be mostly uninvolved in the company while still making a profit.
More From GOBankingRates