How Ashton Kutcher and These Other Big-Name Celebs Made Their Fortunes

7 min Read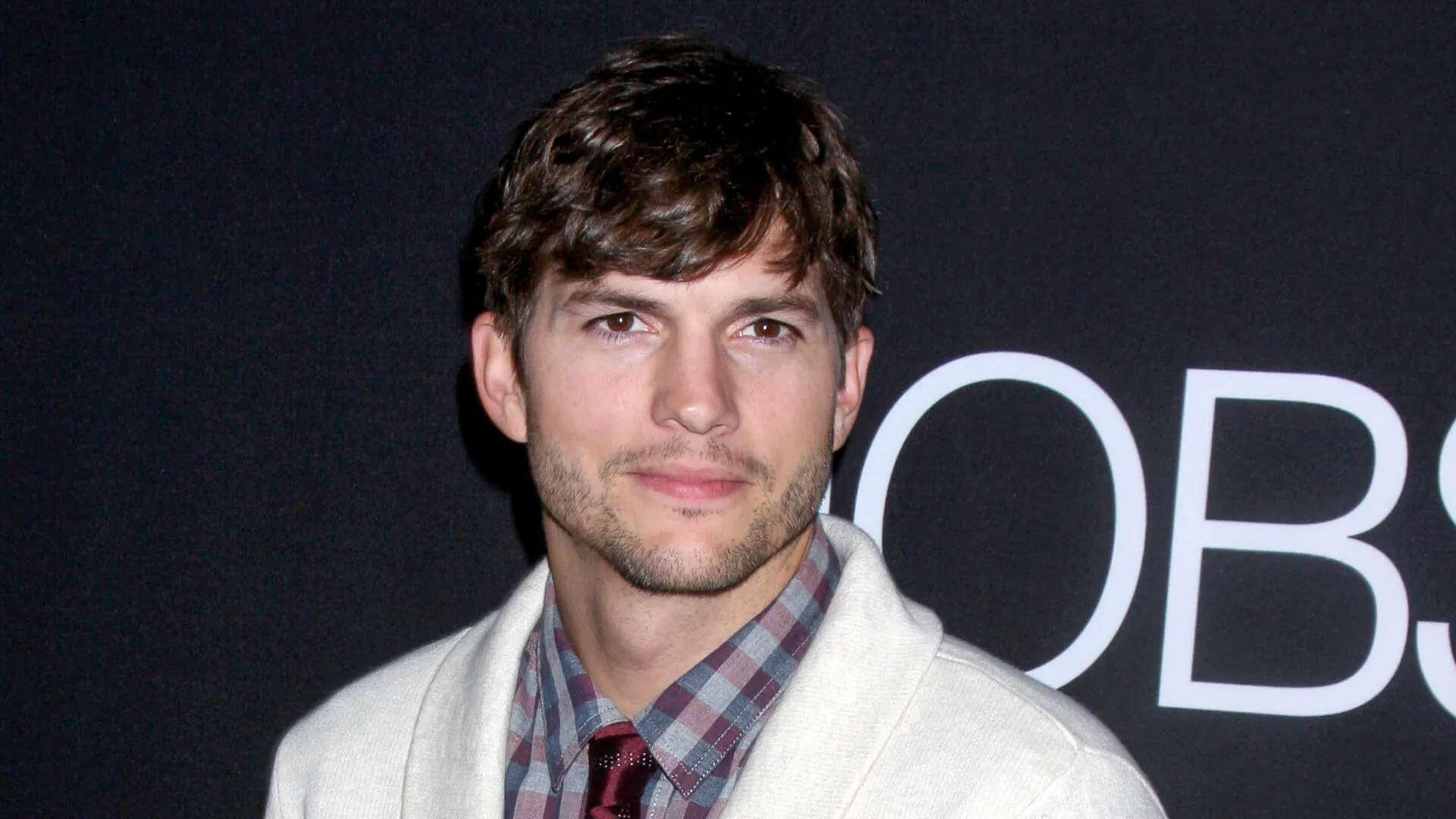 A-listers and wealth go together like peanut butter and jelly, but some have seriously outpaced their peers. While a typical celebrity-sized fortune would certainly be impressive enough, these stars have worked hard to acquire unimaginable net worths.
No doubt, they've made a ton of money in front of the camera, but these celebrities didn't stop there. Motivated to succeed in more areas than one, they used their strong business acumen to branch out and create multiple streams of income.
Read: Best Financial Advice From Oprah and Other Big-Name Celebs
Some started companies, while others turned hobbies into side hustles, but they all cashed in on their endeavors. In fact, you might even be a fan of some of the products and services they've created or invested in.
Ashton Kutcher turned 44 on Feb. 7. In honor of his birthday, we'll show you how he made the pivot from model to actor to mogul, and how seven other business-savvy actors cashed in, too. 
Make Your Money Work Better for You
Ashton Kutcher
After rising to fame on "That '70s Show," Ashton Kutcher became a household name. In 2011, he joined the cast of "Two and a Half Men," where he earned $700,000 per episode, making him the highest-paid sitcom actor on television at the time, according to The Hollywood Reporter.
Investing gets most of the credit for Kutcher's $200 million net worth. A venture capitalist, he co-founded venture funds A-Grade Investments and Sound Ventures. Investments in companies like Uber, Skype and Airbnb grew the former fund from $30 million to $250 million in just six years, according to Forbes.
Kutcher also co-founded digital media company A-Plus, which was purchased by Chicken Soup for the Soul in 2018. He received CSS Entertainment stock valued at $2.69 million for his final stake in the business, according to Variety.
Find Out: The Richest Celebrity From Every State
Rihanna
Born in Barbados, Rihanna moved to the United States after being discovered by a record producer. She auditioned for Jay-Z in 2004 and was signed to a six album record deal. Since then, Rihanna has been in movies like "Battleship" and "Ocean's 8." She's also signed lucrative promotional deals, like one with Samsung in 2015 that earned her $25 million. She's also worked with Secret Body Spray, MAC Cosmetics, Budweiser, Armani, Dior, Cover Girl, Gucci, Clinique and River Island.


The move that catapulted Rihanna to her $1.7 billion net worth is the founding of her makeup company Fenty Beauty in 2017. Fenty earned $100 million in revenue in just two months. Rihanna owns 50% of the brand. In addition to Fenty Beauty, Rihanna also owns 30% of the lingerie brand, Savage X Fenty. Savage x Fenty is worth $1 billion.
Check Out: Celebrities Who Are Richer Than You Think
Oprah Winfrey
She grew up poor on a farm in rural Mississippi, but Oprah Winfrey was determined to make a different life for herself. Now an iconic media mogul with a net worth of $3.5 billion, she's certainly done that.
Winfrey built her wealth by reinvesting profits from her eponymous talk show — which ran for 25 years — into a $2 billion fortune, according to Forbes. In 2011, she launched OWN, her cable channel, and currently retains a 5% ownership stake in it. She also maintains a $35 million-plus stake in Discovery, Inc., which owns the other 95% of OWN, according to The Hollywood Reporter.
A long-time Weight Watchers brand ambassador, she purchased 10% stake in the company in 2015, but currently owns 7%, according to Forbes. When she signed on, she was given $43.5 million worth of equity. Winfrey also signed a multiyear content partnership with Apple in 2018, but financial details were not made public.
Related: Just How Rich Are Oprah, Bill Gates and Other Big Names?
Make Your Money Work Better for You
Selena Gomez
Selena Gomez got her start as a child star on "Barney and Friends" in 2002, before starring in "The Wizards of Waverly Place" from 2007-2012. Her role on "Wizards" earned her $30,000 an episode. In 2008, Gomez founded her own production company July Moon Productions.


At 16, Gomez signed a record deal and has since released three solo albums, as well as three albums with her band Selena Gomez and the Scene. In addition to entertainment deals, endorsements have made Gomez quite a bit of cash as well. In 2015, she earned $3 million for a deal with Pantene. In 2016, she signed a $10 million endorsement deal with Coach and in 2017, she signed a two-year $30 million endorsement deal with Puma. She is now worth $75 million.


Gomez's Instagram is a huge cash cow for the star. It's reported she earns $800,000 per sponsored Instagram post. In 2020, Gomez launched her own makeup line, Rare Beauty. Gomez is also an executive producer of the Netflix series "13 Reasons Why."  
Take a Look: 65 Splurges of the Filthy Rich
Jennifer Lopez
Multitalented and hardworking, Jennifer Lopez has amassed a $400 million net worth. She's sold more than 75 million records and grossed $54.7 million from her most recent tour in 2019, according to Pollstar.
Lopez also helmed her own Las Vegas residency "All I Have," which grossed more than $100 million during its more than 2 1/2-year run, according to Billboard. Between June 2018 and June 2019, Lopez brought in $43 million from entertainment and business ventures.
Also a mogul, her fragrance empire is worth an estimated $2 billion, according to Women's Wear Daily. She also signed a deal to launch a footwear and handbag line with DSW parent company Designer Brands Inc. in 2020 and launched her skin care line JLO Beauty in 2021.
Did You Know: Celebrity Couples Worth Hundreds of Millions
Make Your Money Work Better for You
Justin Timberlake
Justin Timberlake has certainly had his time in the spotlight, from his time in the ultra-successful boy band NSYNC who released four albums to his acting career in more than 20 films. He's also released five solo albums and gone on four headlining tours.


Timberlake has branched out his film involvement and became a producer, as well as a musical supervisor for movies like "The Book of Love." He is also the executive producer of the Fox game show "Spin the Wheel." Like many other celebrities, endorsement deals represent a good portion of Timberlake's wealth. For his partnership with McDonald's, he earned $6 million. He's also worked with Sony, Givenchy and Walmart. In 2014, he partnered with Sauza Liquors to launch "Sauza 901," and in 2016 he invested in the beverage company Bai Brands.
Timberlake and his wife, Jessica Biel, are minority owners of the Memphis Grizzlies. Timberlake now has a net worth of $250 million.
George Clooney
In 2018, George Clooney topped Forbes' highest-paid actor list with $239 million in earnings for the year — but he didn't star in any movies. His financial windfall was due to the sale of Casamigos — the tequila company he co-founded — for $700 million to British liquor company Diageo.
Clooney's net worth is $500 million, so he certainly wasn't hurting for cash before the Casamigos sale. The two-time Oscar winner has nearly 100 film credits to his name, including "Michael Clayton," "Up in the Air" and "The Ides of March." Since 2013, Clooney has appeared in a number of commercials for Nespresso, earning him $40 million.
Fun Facts: Businesses You Didn't Know Your Favorite Celebrity Owns
Ellen DeGeneres
Comedian Ellen DeGeneres rose to fame in the 1990s with her sitcom "Ellen." In 2003, she debuted the daytime talk show "The Ellen DeGeneres Show," which pays her approximately $50 million per year. She also scored $20 million to $25 million for her Netflix standup comedy special in 2019, according to Variety.
DeGeneres has a net worth of $500 million — and it's not all from television earnings. Also a businesswoman, she currently sells her ED Ellen DeGeneres home collection at Bed Bath and Beyond and previously had a product line at PetSmart. Also a real estate flipper, DeGeneres and her wife, Portia de Rossi, have bought and sold more than 20 properties since 2003, according to Architectural Digest.
More From GOBankingRates
All net worth information was sourced from Celebrity Net Worth and is accurate as of Feb. 7, 2022.
About the Author