6 Richest People in the US You've Never Heard Of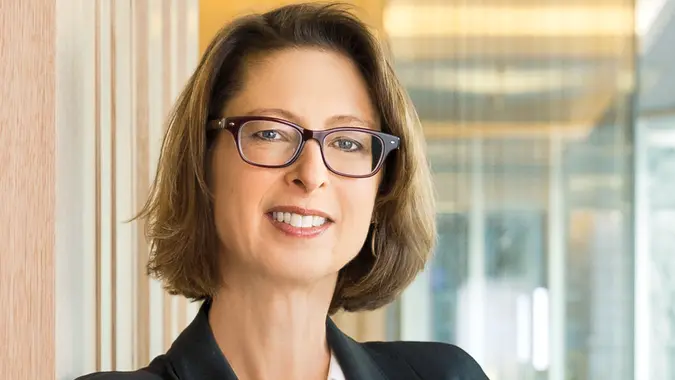 Daniel Malionek / Fidelity Investments
Since the U.S. is the wealthiest country in the world, it's not surprising that eight of the 10 richest people on the Forbes Real-Time Billionaires list are American. Warren Buffett, Bill Gates, Jeff Bezos and most of the rest are household names.
I'm a Self-Made Millionaire: These Are Investments Everyone Should Avoid During an Economic Downturn
Check Out: 3 Things You Must Do When Your Savings Reach $50,000
Farther down the list are the likes of the Waltons, the Kochs, the Marses, Michael Bloomberg, Mark Zuckerberg and other names that are etched into the American consciousness as icons of the aristocracy.
But many others are nearly as rich, but not quite as famous.
Using financial data and background information from Forbes, GOBankingRates assembled a list of the wealthiest people in the U.S. who have stayed off the radar despite amassing fortunes worth billions.
These are the richest Americans you've never heard of. Also see the 10 richest people in the world.
Jack Dangermond
Although you've probably never heard of him, Jack Dangermond is a legend in his industry. In 1969, he founded Esri, the world's leading GIS technology firm, with $1,100 in personal savings. Today, Esri commands 40% of the global geographic information system market and Dangermond is known as the godfather of digital mapping. Not only did he give the world technology that helped bring the digital age to life, but he has pledged $1 billion worth of free GIS software to every K-12 school in America.
Take Our Poll: What Are You Worth to Your Company?
Make Your Money Work Better for You
Diane Hendricks
A self-made woman whose highest degree level is a high school diploma, Diane Hendricks co-founded ABC Supply with her late husband, a roofer, in Beloit, Wisconsin, in 1982. She lives in the neighboring town of Afton to this day.
The couple grew ABC into one of America's largest wholesale distributors of windows, siding and roofing, and she has led the company since her husband died in 2007. She has since overseen the two biggest acquisitions in ABC Supply's history, buying a rival called Bradco in 2010 and a building materials distributor called L&W Supply in 2016. The company did $18.5 billion in revenue in 2022 and has around 900 locations.
Donald Bren
You might not be familiar with Donald Bren, but you should idolize him if you dream of one day building a portfolio of properties that brings you untold riches. According to Forbes, he is "America's wealthiest real estate baron."
Although he's the son of a real estate developer, Bren is a self-made man who worked as a carpenter's helper on his father's properties. Today, his Irvine Company owns 129 million square feet of real estate, the lion's share of which is in Southern California. That includes 124 apartment complexes, 590 office buildings and a 97% stake in the MetLife Building in Manhattan.
Judy Love
In 1964, Judy Love and husband Tom leased a gas station in Watonga, Oklahoma, for $5,000. Together, the couple grew the business into the convenience store chain giant Love's Travel Stops & Country Stores.
Make Your Money Work Better for You
It made them so rich that Forbes now lists them as separate billionaires.
According to the company's website, Love's has a coast-to-coast presence with 38,000 employees and more than 600 locations in 42 states.
Ken Griffin
Although he doesn't have the name recognition of headline-grabbing Wall Street bigwigs like Lloyd Blankfein and Jamie Dimon, Ken Griffin is one of the true masters of the financial world. His company, Citadel Securities, is one of Wall Street's biggest market makers — it's responsible for one out of every five stock trades in America.
In 1986, Griffin began trading stocks in his Harvard dorm room, installing a satellite dish on the roof to get real-time stock quotes. Four years later, he founded Citadel, a hedge fund that today manages $57 billion in assets.
An avid philanthropist, Griffin has donated $1.86 billion and financed the State Department's rescue of 800 American citizens from Wuhan, China, during the pandemic.
Abigail Johnson
Although you might not have heard of Abagail Johnson, you're probably familiar with Fidelity Investments. Her grandfather, Edward Johnson II, founded the mutual fund giant in Boston in 1946.
Johnson started working at Fidelity in the summers when she was in college and came on full time as an analyst in 1988 after earning an MBA from Harvard.
Her father ran the company until 2014, when she took over as CEO. In 2016, she began serving as the company's chair. Fidelity now manages $3.7 trillion in assets and Abigail Johnson owns 24.5% of the company.
Make Your Money Work Better for You
More From GOBankingRates