Secret Cash: How To Uncover if You're Owed Unclaimed Money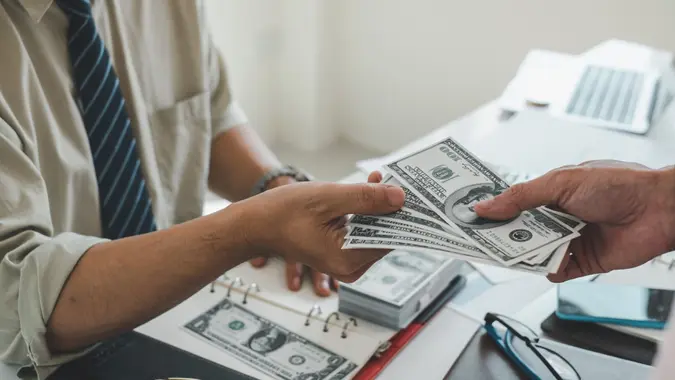 AmnajKhetsamtip / Getty Images/iStockphoto
Maybe you left a job and somehow forgot to pick up a final paycheck. Or you've lost track of a small savings account you opened in college. What happens to those funds? There's a good chance they're now considered unclaimed money. This quick guide explains how to find unclaimed money and get it back.
Read: What To Do If You Owe Back Taxes to the IRS
See: 3 Things You Must Do When Your Savings Reach $50,000
What Is Unclaimed Money?
Unclaimed money refers to funds in an account that has been dormant — no account activity initiated by the account owner — for at least one year, or possibly longer. Laws regarding dormancy and unclaimed status periods vary by state, with most states having a dormancy period of three to five years before funds are given unclaimed status. The financial institution or company must attempt to notify the owner regarding the account's unclaimed status. If the account owner doesn't make contact and claim the money, by law, the funds must be turned over to the state. 
What Is the Unclaimed Property Abandonment Period?
If you're trying to determine the timeframe for dormancy and unclaimed property status of financial accounts in your state, be sure you don't confuse them with the timeframe of unclaimed property requirements for landlords. This type of unclaimed property refers to the belongings left behind by tenants that landlords must hold for a specified amount of time. 
For instance, say you've searched, "What is the unclaimed property abandonment period in California?" You'll see that for landlords, the unclaimed property abandonment period is only 18 days. This is very different from unclaimed financial accounts in California, which must typically have that unclaimed status for three years before being turned over to the state. 
Make Your Money Work Better for You
What Is the Best Website for Finding Unclaimed Money? 
TreasuryDirect.gov states that the best website for finding unclaimed money is the National Association of Unclaimed Property Administrators website. The NAUPA website, which is free to use, is a network of the National Association of State Treasurers and a trusted unclaimed property authority. From the NAUPA site, you can link to each state's unclaimed property website to perform a search and file a claim.
Every state will have its own search and claim process. So, for example, if you're wondering, "How do I find unclaimed money in CA?" you'd start with the California State Controller website. However, if you'd like to know something like "Do I have unclaimed money in Virginia?" you'd go to the Virginia Department of the Treasury website to file a claim and provide any necessary documentation.
If you've lived in several states, you can use NAUPA's Missing Money tool to perform a multi-state search.
Takeaway
According to NAUPA, one in seven people has government-held unclaimed property, and more than $4 billion in unclaimed property is returned annually. If you've never searched for unclaimed money, it could be worth searching records of any state you've lived in. Just be sure to start your search with a legitimate website, such as the NAUPA site, or go directly to a state's official governmental website. Other sites may charge for the service and some may be fraudulent.
Our in-house research team and on-site financial experts work together to create content that's accurate, impartial, and up to date. We fact-check every single statistic, quote and fact using trusted primary resources to make sure the information we provide is correct. You can learn more about GOBankingRates' processes and standards in our editorial policy.