What Does a Retirement Planner Do and Should You Hire One?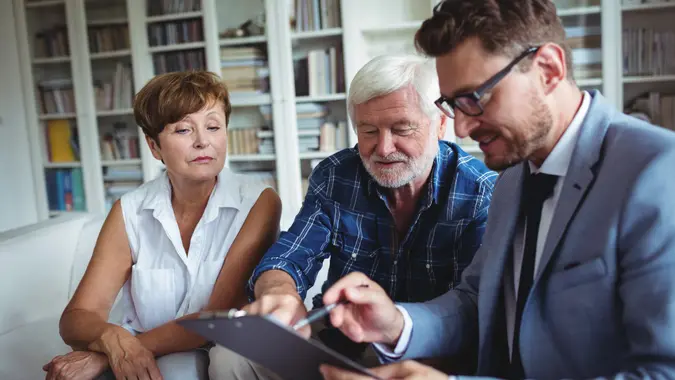 ©Shutterstock.com
Most people want to retire at some point, but making sure you're financially ready for retirement takes planning and discipline. There are a lot of parts to consider, so it helps to have an expert review your plans and get you on the right track. That's where retirement planners come in.
Keep reading to learn more about retirement planners and how they work.
What Do Retirement Planners Do?
Retirement planners specialize in helping you save for and make the most of your retirement. They work with you to learn your retirement goals and put together a retirement plan that will meet those goals.
According to a survey conducted by GOBankingRates, 39% of responders stated that they would like to have saved for retirement — between $100, 000 and $250, 000 — which was the lowest amount available in the survey. To optimize your savings and achieve a more substantial cushion for your funds, it may be wise to consider how a retirement planner can help maximize your finances.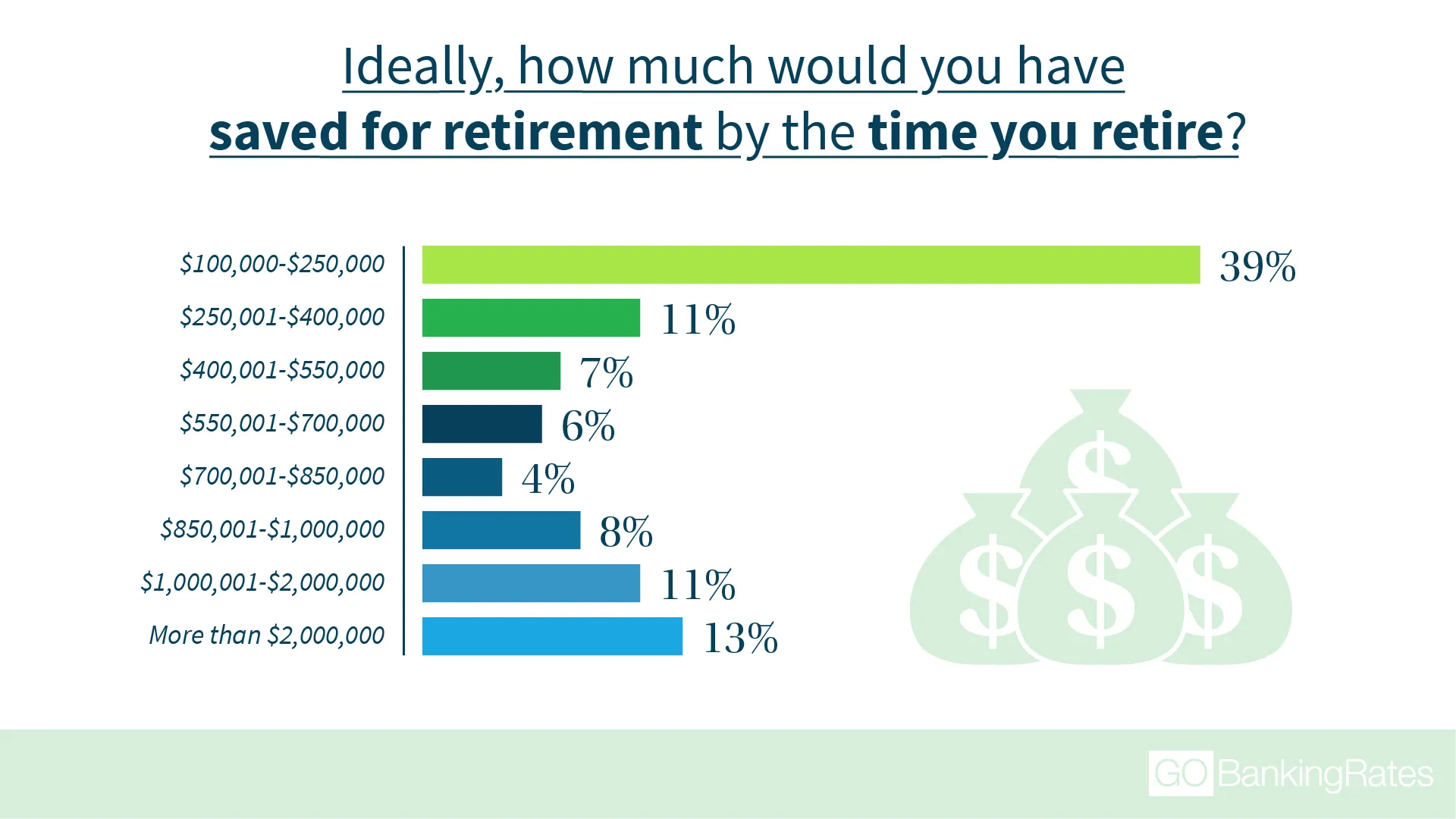 One of a retirement planner's most important roles is to look at your income sources once you've stopped working and how much you'll be able to draw from those sources each month. They also analyze your potential retirement spending to ensure all your bills and needs are covered.
A good retirement planner can help you determine when you should retire and where you should live once you've done so.
Do I Need a Retirement Planner?
A retirement planner can be a real asset in formulating a strategy for dealing with a stage of life when you don't earn a regular paycheck and no longer contribute to a retirement account. They will help you make the best use of fixed-income vehicles such as Social Security as well as 401(k) and savings accounts that must be stretched for decades.
Make Your Money Work Better for You
To help with the transition, retirement planners offer a range of services, including the following:
Social Security: A retirement planner will advise you on how much to expect from Social Security based on your accumulated earnings and different retirement dates.
Pension distribution: If you have the option of choosing how your pension is distributed, a retirement planner can help you decide which option works best.
401(k) planning and distributions: A retirement planner can advise you on which investments to use in your 401(k) plan and how much to withdraw from it each month once you retire.
IRAs: Knowing what type of IRA to use — and how to invest in it — are important considerations for retirees. Retirement planners will help you choose the right IRA and investments and also assist you with rollovers and required minimum distributions.
Estate planning: What legacy do you want to leave? A retirement planner can help you set up trusts and other vehicles for passing on your funds to heirs and charities.
Long–term care planning: Long-term care is expensive. Retirement planners can help you decide whether to purchase long-term care insurance or use other tools to pay for long-term care.
Tax planning: Many retirement savings vehicles offer tax advantages. A retirement planner can help you make the most of those vehicles.
How Do I Find a Retirement Planner?
To find a retirement planner, start by clarifying your goals. For example, if estate planning is a high priority, look for a retirement planner with experience in that area and who is also willing to coordinate with your attorney.
Advice

It's best to talk with multiple retirement planners to find one who meets your needs. The most important quality to look for is that the planner is a fiduciary. As such, the planner is legally required to provide advice that is always in your best interest.
Fiduciary advisors typically charge a flat fee for their services, which means they don't earn a commission from any investments. Nonfiduciary advisors make a commission from the investments they sell and only need to put you in investments that are suitable, which doesn't necessarily mean they best fit your needs.
Make Your Money Work Better for You
Other considerations when choosing a retirement planner include:
Certifications. At a minimum, the retirement planner should be a certified financial planner or CFP.
Expertise. Make sure the retirement planner has experience and expertise that align with your financial priorities. For example, if you put a high value on long-term care, find a planner who specializes in this area. The same holds true for tax planning and other areas that are important to you.
Experience. It's always a good idea to find out how long the retirement planner has been in practice. As with most professions, the more experienced, the better.
Ethics. Find out if the retirement planner has run into any regulatory or legal issues. You can do this by checking licensing organizations or FINRA BrokerCheck, which can help you learn if a specific planner has had issues in the past.
Working with a retirement planner can help you avoid common retirement planning mistakes. An experienced planner can project how much you'll need to save to achieve your retirement goals and how much you can spend once you get there. While you'll have to pay for the service, consider it an investment in your peace of mind.
Our in-house research team and on-site financial experts work together to create content that's accurate, impartial, and up to date. We fact-check every single statistic, quote and fact using trusted primary resources to make sure the information we provide is correct. You can learn more about GOBankingRates' processes and standards in our editorial policy.