The New App That Helps You Make Money From TikTok: What Is Swaypay?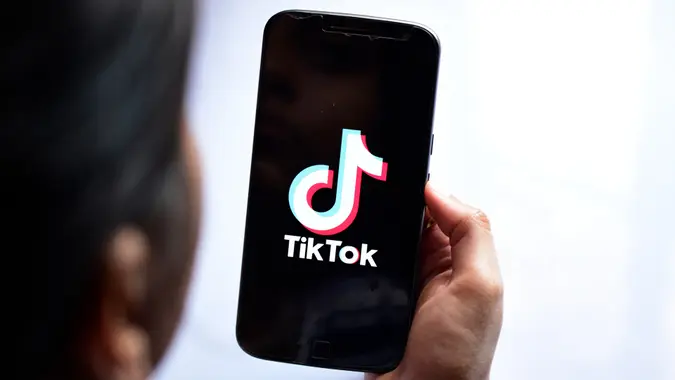 Funstock / Shutterstock.com
Ever heard of Swaypay? Don't worry, you're not alone, but those days are most likely numbered. Swaypay is a new way for social media users of the platform TikTok to get paid for brands they purchase and use, all the while documenting the process online. 
Swaypay's motto is pretty straightforward: "Buy stuff. TikTok it. Get paid." The app operates under the mindset that, "You post sh*t you bought anyway. Might as well get paid."
Other social media companies like Meta, Snap and Twitter have tried to launch platforms that encourage and reward users with financial payouts for branding. That being said, the mixed results from prior apps haven't really paid off for anyone – the users or the companies.
So what makes Swaypay different? Better yet, just what exactly is Swaypay and could it be the next big thing for online branding?
How To Use Swaypay
First and foremost, make sure you are signed up for TikTok, the social media platform whose mission "is to inspire creativity and bring joy." A simple visit to the company's "About" webpage and you'll see TikTok calls itself "the leading destination for short-form mobile video." 
After you're done scrolling through some videos and perhaps making one of your own, you can check out Swaypay's home page to download their app to your mobile device. From there, according to Swaypay's FAQ, you'll "see participating brands you can shop from. Buy stuff from those participating brands wherever you already shop."
Make Your Money Work Better for You
But Swaypay does caution users to not buy things in Swaypay. Instead, users should "…come back to the Swaypay app after you've already made your purchase, show us the receipt and then post a creative TikTok featuring what you bought."
How Much Money Can You Get From Swaypay?
There's no limit to the amount of money you can make online with branding and marketing these days. Swaypay is no different. That said, the company advises that "you should think of Swaypay as your easy access to spending money. On average, Swaypayers are earning about $15 per post."
Still, there are some limitations around the types and amount of posts you can get paid for with Swaypay. Right now, the rule is: "One purchase, one TikTok post" — with a number of brands already capping the quantity of buys and payouts you can Swaypay. Make sure to check the fine print before you buy something that you might not be able to submit.
Users are required to submit their Venmo and/or PayPal information when they sign up for the app, and generally see the money from a Swaypay payout in their accounts within about 24 hours.
How Swaypay Operates and Makes Money
As highlighted on their FAQ page, "Brands pay Swaypay a cut of your purchase price. Swaypay does not take a cut of the rewards you earned on Swaypay." This is similar to deals that other social media sites have brokered in the past, with less-than-glowing results.
Advertisers are looking to take a risk on TikTok and Swaypay when it comes to marketing as the audience and company continues to grow. Counterparts like Meta are experiencing a downturn in advertising opportunities due to Apple's operating system updates that have upped privacy for users. Twitter is also seeing the flow of spending from brands trickle out as a byproduct of safety concerns stacking up since Elon Musk's takeover of the social media giant.
Make Your Money Work Better for You
According to The Drum, "Despite the media measurement shortcomings of other platforms, TikTok's capabilities are also limited. Advertisers have said that the platform's tools for attribution – a key metric for many brands – leave a lot to be desired."
How Safe Is It To Use Swaypay?
For users, Swaypay is a generally safe way to generate some extra dollars.
Swaypay's privacy policy is extensive, but the company claims to not sell user data. Information such as a phone number is required to set up an account and verify that users are who they say they are, which falls in line with what lots of social media companies ask potential users to do when they sign up for a new account.
For the time being, Swaypay says they "honor and respect" your data, using it for the sole purpose of improving the user experience on the app. Of course, this could change in the future — just take a look at Facebook's legal trouble in recent years.
All this to say that as long as you're creative enough with your mobile device, Swaypay could turn into the side hustle you've been looking for to make a little extra dough.
More From GOBankingRates
Make Your Money Work Better for You