20 Mind-Blowing Facts About How Mark Cuban, Tony Robbins and Other Multimillionaires Built Their Empires

10 min Read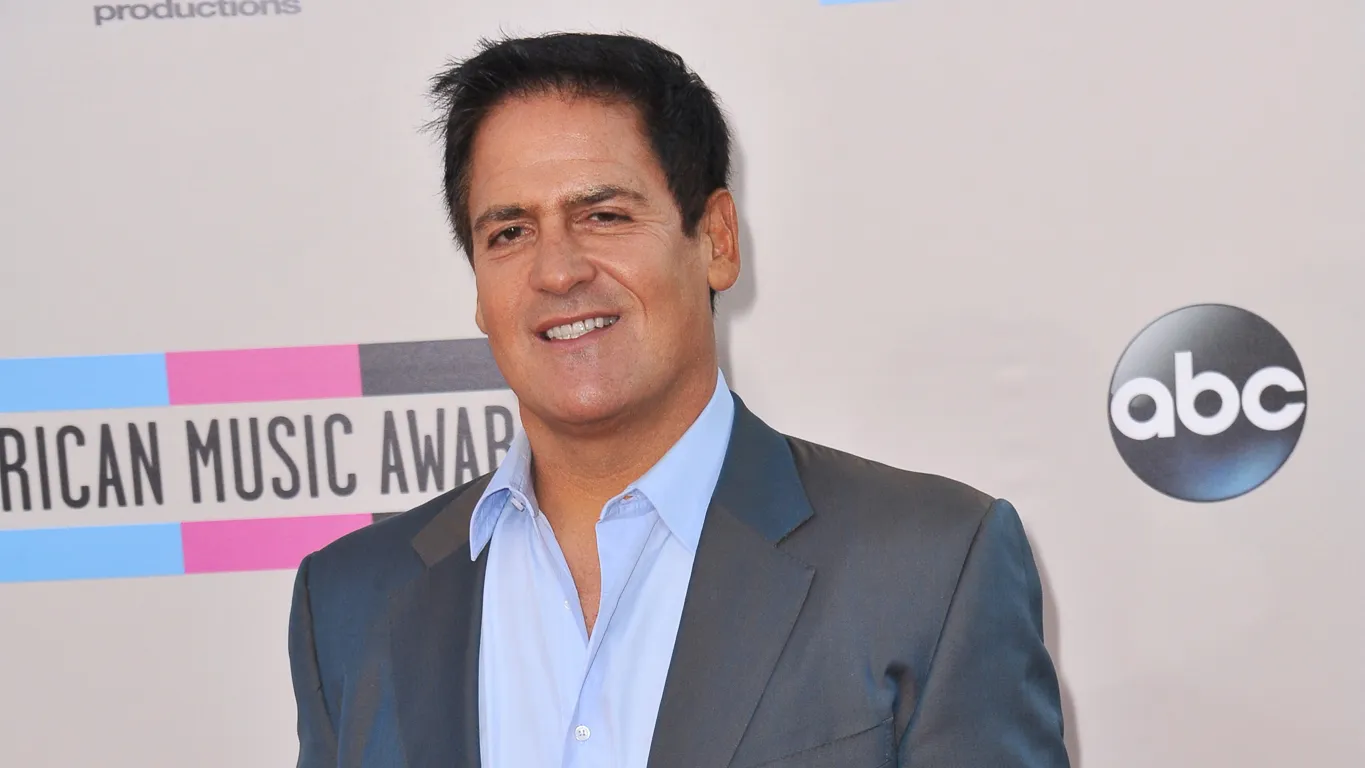 Even wildly successful entrepreneurs start out from scratch. But while some build their empires from a young age, others stumble across success, while many more have to roll up their sleeves to make their businesses work.
Find out how the likes of Warren Buffett, Steve Jobs and J.K. Rowling got started, and overcame their fears to make millions.
Make Your Money Work Better for You
Tony Robbins used to be a janitor.
Life and business strategist Tony Robbins is a bestselling author known for motivating and leading others to success. He is chairman of a holding company that has more than a dozen diverse businesses — from a resort to an insurance marketing firm — with combined annual revenue of more than $6 billion. On Feb. 28, he debuts his latest book, "Unshakeable: Your Financial Freedom Playbook."
Of course, this level of success didn't come easy. As a teenager, Robbins was chased out of his home by his alcoholic mother. Instead of returning home, he took a job as a janitor to support himself, created a plan and went to work filling seminars for late-motivational speaker Jim Rohn.
Mark Cuban owned a pub in college.
Entrepreneur and "Shark Tank" veteran Mark Cuban helms some pretty lucrative business ventures — and he's outright said business is his morning meditation.
The entrepreneur co-founded video portal Broadcast.com, which Yahoo purchased for $5.7 billion in 1999. The following year, he bought the Dallas Mavericks and a 50 percent stake in the American Airlines Center for $280 million. The basketball team is now valued at $1.4 billion.
Among his first business ventures, though, was a bar named Motley's Pub, which he bought with friends before his senior year at Indiana University. The bar was shut down five months later, but the ambitious move was an early indicator of his sky-high potential.
Read More: Mark Cuban Net Worth: A Look at 'Shark Tank' Investor's Incredible Fortune
Warren Buffett started investing at age 11.
Most kids spend their free time playing, but 11-year-old Warren Buffett was a mathematical prodigy laser-focused on the stock market. His first stock purchase was six shares of Cities Service, an oil company now known as Citgo. That investment cost him $38 per share.
Initially, the stock dropped. Then, it turned around, allowing him to make a small profit. Since then, the Berkshire Hathaway CEO has turned a once-failing textile company into a worldwide powerhouse valued at approximately $396 billion.
Make Your Money Work Better for You
Oprah was demoted from her first TV anchor job.
When 22-year-old Oprah Winfrey was hired to co-anchor the news for Baltimore's WJZ-TV, her career seemed on the fast track. Unfortunately, things didn't go as planned and less than eight months later, she was demoted.
Things only went up from there, though. The media mogul went on to host "The Oprah Winfrey Show" for 25 years. It was the highest-rated talk show in U.S. TV history. She later founded the television network OWN and now has a personal net worth of $2.9 billion.
Steve Jobs scrapped the original iPhone in the 11th hour.
First introduced by Steve Jobs in 2007, the iPhone changed the way people interact with their phones. Less than 10 years later, the Apple product has been sold more than a billion times. But, what you might not know is Jobs trashed the original model.
The first iPhone had an enclosure design the Apple co-founder wasn't excited about. Uncomfortably close to the phone's release date, Jobs had the team start over. This attention to detail and focus on perfection is likely why Apple is now valued at $586 billion.
Multiple investors passed on Jessica Alba's The Honest Company.
While pregnant with her first daughter, actress Jessica Alba became hyper-aware of all the toxins in household consumer products. Upon realizing there were no brands on the market that met her needs, she decided to launch The Honest Company, which sells safe home and lifestyle products.
But even as a famed actress, Alba's mission to launch The Honest Company wasn't easy. She had investors pass on her idea, and deals fell through. Eventually, one investor — Brian Lee — saw the need for the brand and changed his mind. Today, The Honest Company is valued at more than $1 billion.
Make Your Money Work Better for You
Mark Zuckerberg made computer games as a kid.
Some kids want to spend their weekends playing computer games. Others, like Mark Zuckerberg, want to make them.
Seeing his passion, his parents hired a software developer to tutor him each week. Later on, after enrolling in Harvard, he famously created Facebook in his dorm room.
As of January 2017, the social networking site has 1.79 billion monthly active users, nearly 16,000 employees and is valued at $379.01 billion.
Bill Gates and Paul Allen started a company in high school.
At age 14, Bill Gates got a computer and developed a passion for programming that would change the world. After writing a few programs, he teamed up with future Microsoft co-founder Paul Allen to create software that analyzed traffic patterns. After crafting their product, the duo started a business that generated $20,000 in sales in its first year.
Just a few years later, in 1975, Gates and Allen founded Microsoft. Today, the company has 118,000 employees and is valued at $407 billion. Meanwhile, Gates has a net worth of $81 billion, making him the richest person in the world in 2016.
Patrick J. McGovern sold his car to found IDG.
Not long after graduating college in 1959, Patrick J. McGovern sold his car for $5,000 to raise money for his tech media company International Data Group. Despite skepticism surrounding his plan to take the media company worldwide, McGovern powered forward.
Although McGovern passed away in 2014 at the age of 76, his company has flourished. In 2016, the company was said to be seeking a valuation between $500 million and $1 billion.
Barry Diller dropped out of college after one semester.
After one semester at UCLA, Hollywood heavyweight Barry Diller decided to leave school to pursue a career in the entertainment industry. He started in the William Morris Agency mailroom, but quickly worked his way up the ladder, eventually becoming the chairman and CEO of Paramount Pictures and later, the chairman and CEO of Fox Broadcasting Company.
Diller also founded media company IAC in 1995 and served as the chairman and CEO until 2010. Diller is now the chairman and senior executive of both IAC and Expedia. IAC alone is valued at $5.6 billion.
Make Your Money Work Better for You
Jessica Simpson gets inspiration for her clothes line from family.
Launched in 2005, the Jessica Simpson Collection is a massive brand offering everything from footwear and apparel to fragrance and a home line. Annual retail sales average $1 billion.
During approval and inspiration meetings, Simpson focuses on products suited for people in her life, like her family. Additionally, the singer-turned-fashion mogul said being, at one time or another, "every size on the planet," has helped her relate to women across the country.
Sara Blakely was selling fax machines when she founded Spanx.
Once upon a time, Spanx founder Sara Blakely couldn't find the right undergarments to wear under a pair of white pants. She cut the feet off her control top pantyhouse and went off to a party. Realizing she was on the brink of something amazing, she used $5,000 saved from her job selling fax machines to write a patent, find a manufacturer to make a prototype and reach out to buyers.
Blakely remains the sole owner of Spanx, which is rumored to realize $400 million in sales annually. She is worth an estimated $1 billion.
Richard Branson launched his airline brand to make it to a date.
More than 30 years ago, Richard Branson had a date waiting in the British Virgin Islands, but he was stuck in Puerto Rico because his flight was cancelled for not having enough passengers. Consequently, he chartered a plane and invited everyone who had been bumped from the cancelled flight to come aboard his flight for $39. The endeavor was such a success that Branson started his own airline.
Ralph Lauren started his empire with a $50,000 loan to make ties.
Ralph Lauren is one of the most successful fashion designers in the business, but he didn't go to fashion school or even have the startup cash to fund his business. He started his eponymous brand with a $50,000 loan to make ties, which evolved into a fashion empire.
Now a global powerhouse, the Ralph Lauren company has 26,000 employees and is worth an estimated $7.9 billion.
Make Your Money Work Better for You
Evan Spiegel's first company had 1 user — his mom.
Evan Spiegel co-founded Snapchat during his days as a Stanford coed, but this wasn't his first business venture. Before creating the uber-successful app valued between $18 billion and $20 billion, he crashed and burned with the company Future Freshman.
Designed to help students apply to college, Spiegel spent a year on the startup, but he claims no one used it besides his mom. Despite the failure of his first startup, Spiegel clearly learned from his mistakes. He is now worth $2.1 billion.
Michael Dubin spent $4,500 on Dollar Shave Club's viral video.
Dollar Shave Club co-founder Michael Dubin started the company from his apartment in 2012. He generated publicity for the brand by spending $4,500 on a humorous video featuring himself, a teddy bear and the tag line "Our blades are ******* great."
The video went viral and first-year sales totaled $4 million, rising to $19 million in 2013 and $65 million in 2014. In 2016, Unilever purchased the company for a rumored $1 billion, but Dubin is still running the show as CEO.
Bethenny Frankel used a TV role to market her business.
Bethenny Frankel joined "The Real Housewives of New York" cast in 2008, and used the opportunity to promote her Skinnygirl brand. From serving cocktails to castmates to driving a car wrapped in a Skinnygirl label, the marketing genius used her profile to raise awareness for her company — and continues to do so.
Her savvy product positioning paid off in a big way. She sold the Skinnygirl liquor brand to Beam Global Spirits & Wine for a reported $120 million in 2011.
Jack Dorsey was rejected for a shoe store job.
Most entrepreneurs dream of starting a billion-dollar company, but Jack Dorsey co-founded two — Twitter and Square. Currently serving as the CEO for both, Twitter is valued at approximately $14 billion and Square is worth roughly $3 billion.
Despite his phenomenal success, Dorsey's ascent to the top wasn't an easy one. In 2005, he was turned down for a job at a shoe store before a stroke of luck and a shared connection scored him a job as a freelance engineer at the now-defunct podcast service Odeo.
Make Your Money Work Better for You
J.K. Rowling's Harry Potter was rejected by 11 publishers.
The brilliant mind behind the $25 billion Harry Potter franchise, J.K. Rowling is quite possibly the most successful author of all time.
These days, just about any literary agent would be honored to represent her, but the first one she sent her manuscript to rejected it. Even worse, the work was returned without the folder Rowling had submitted it in, and she barely had the money to purchase a replacement.
Even after landing an agent, her manuscript was sent to 12 publishers before she finally struck a deal with Bloomsbury.
Barbara Cocoran started The Cocoran Group with a $1,000 loan.
Today, Barbara Cocoran is a "Shark Tank" star that helps entrepreneurs bring their dreams to life. But in 1973, she was a twentysomething with no career direction. This changed when she took out a $1,000 loan to start the real estate firm The Cocoran Group.
After nearly 30 years and several expansions, she sold the company in 2001 for a rumored $70 million. Although Cocoran has since moved on to other ventures, the firm she started now has more than 1,900 agents, 25 offices and annual sales that have exceeded $18 billion.
Up Next: Who's The Best Money Expert of 2017?
About the Author