Microsoft Co-Founder Paul Allen Gave Away $2 Billion Before His Passing
The billionaire formed the Allen Institute for Brain Science.
Paul Allen, who co-founded the world-changing computer company Microsoft in 1975 with Bill Gates, died on Oct. 15, 2018. Allen passed away in Seattle from complications of non-Hodgkin's lymphoma. He was 65.
Anyone who's ever used a Microsoft product — and, given that Microsoft said over a billion users had worked with its Office applications in 2016, that probably includes you — can thank Allen. Here's a look at the fortune and legacy of this influential technologist.
Click to read about how much $1,000 in Microsoft and other stocks invested 10 years ago would be worth today.
Paul Allen Net Worth: $20.3 Billion
Paul Allen's net worth eclipsed $20 billion on the day of his death. His primary source of wealth mostly stems from his 28 percent stake at Microsoft's initial public offering in 1986, which turned him into a multimillionaire overnight. His wealth peaked to $30 billion in 1999, Reuters reported. His other investments include sports franchises — he bought the Seattle Seahawks in 1997 — and aviation. He helped fund SpaceShipOne, the first commercial vehicle to successfully fly into space.  
Make Your Money Work Better for You
Taking the No. 44 spot on Forbes' billionaires list of 2018, Allen was among the super rich known for being philanthropic. At the time of his death, Allen had given more than $2 billion to charity, including $500 million to his Allen Institute for Brain Science.  
Allen's portfolio was large enough that he even set up an entirely new company, Vulcan, Inc., to manage it.
Check Out: How Much is Microsoft Worth?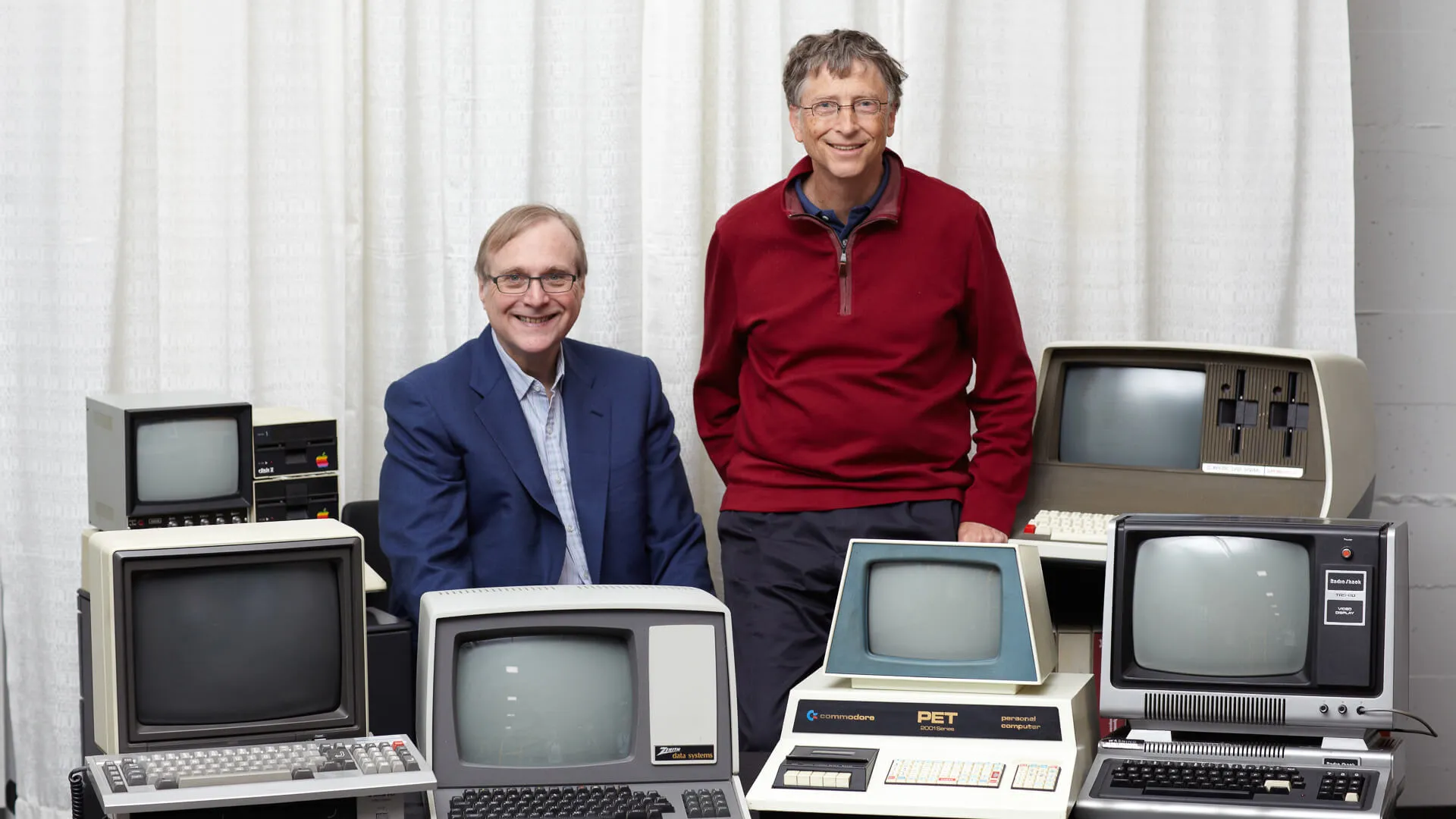 Paul Allen's Role in Building Microsoft
Allen left Microsoft after eight years with the company, but his impact is indelible. Here's a timeline of some of his and the company's significant moments:
1975: Childhood friends Paul Allen and Bill Gates co-found Microsoft.

1979: Sales top $1 billion, and the company relocates to Seattle from Albuquerque, N.M.

1983: Allen leaves the company a year after being diagnosed with Hodgkin's disease, but remains on the board of directors. Microsoft announces its Windows software the same year.

1986: Microsoft goes public at $21 a share.

1995: Microsoft introduces the browser Internet Explorer.

2000: Allen steps down from Microsoft's board of directors, divesting himself of $8.5 billion worth of Microsoft stock.

2001: Microsoft enters the gaming market with the Xbox console.
Microsoft's next major milestone could be joining Amazon and Apple as one of the few companies to ever reach a market cap of $1 trillion. It surpassed $700 billion earlier this year.
Click to keep reading about Paul Allen and other self-made billionaire NFL team owners.
We make money easy. Get weekly email updates, including expert advice to help you Live Richer™.