The Net Worth of Facebook COO and Lean In's Sheryl Sandberg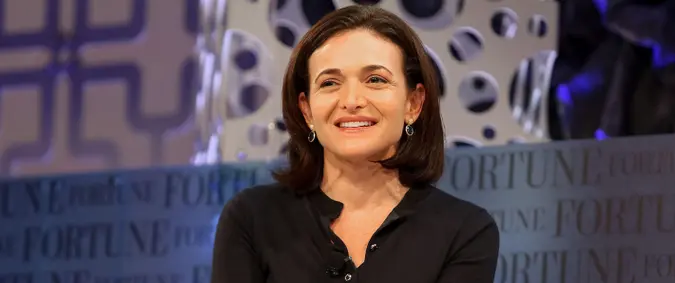 Krista Kennell / Shutterstock.com
Sheryl Sandberg is unstoppable. From Google to Facebook, describing the 47-year-old's career as impressive doesn't begin to do her justice.
But Sandberg's ascent up the corporate ladder is only one of the truly remarkable things about her. Notoriously generous, the accomplished author and a big-hearted philanthropist has made it her mission to use her platform to help others change their lives for the better.
Life hasn't been all smooth-sailing for the widowed mother of two, but she's handled the adversities thrown her way with impeccable grace. Among the world's most powerful and richest women, here's a look at Sheryl Sandberg's net worth, career and spending habits.
Sheryl Sandberg's Net Worth: $1.57 Billion
In 2013, Sheryl Sandberg's international best-seller "Lean In" propelled her to superstar status beyond the tech community. Written as a continuation of her 2010 TEDTalk highlighting the ways women hold themselves back, the book gives advice to females and challenges them to fight for equality in the workforce.
Alongside the book, Sandberg launched her aptly named Lean In foundation to support women in the workplace. Comprised of more than 900 network partners, the nonprofit's community includes more than 1.6 million men and women working together to help women achieve their goals.
Earlier this year, Sandberg released her latest book, "Option B," which she wrote in partnership with Wharton Professor Adam Grant. It offers advice for navigating life's curveballs, including Sandberg's own experience dealing with the sudden, unexpected death of her husband, Dave Goldberg, in 2015.
In true Sandberg fashion, the book was accompanied by the debut of Option B, a nonprofit committed to helping people build resilience in the face of adversity. All of her proceeds from the book will go to the foundation.
Make Your Money Work Better for You
Related: 7 Things Ivanka Trump's 'Women Who Work' Gets Right
Sheryl Sandberg's Career Path
A billionaire since 2014, Sheryl Sandberg's net worth is largely tied to Facebook stock. In her current role since 2008, she owned nearly 2 million shares of the company at the time of its 2012 IPO. By 2014, she owned more than 12 million shares, which propelled her to billionaire status.
According to Facebook's latest annual proxy statement, published on April 14, 2017, Sandberg earned $24.5 million from the company in 2016. This included a $738,077 base salary, a nearly $1.3 million bonus, $19.9 million in stock awards and $2.6 million in other compensation.
Prior to joining Facebook, the Harvard graduate worked at Google for six years, where she served as the company's vice president of global online sales and operations. Before that, she was the chief of staff to the U.S. Treasury Secretary during the Clinton administration.
Sheryl Sandberg's Spending
Sheryl Sandberg lives in a Menlo Park, Calif., mansion that is fit for a billionaire. Located near the Facebook office, she purchased the property with her late-husband in 2009 for $2.9 million.
The couple tore the existing house down and built an ultra-modern, six-bedroom home. When construction was complete in 2014, the house was worth an estimated $11 million, according to the Daily Mail. Zillow reported that the couple's prior residence, an Atherton, Calif., mansion sold for $9.25 million.
Her taste in real estate is certainly expensive, but that doesn't begin to match her philanthropic efforts. In 2016, she donated roughly $110 million — 880,000 Facebook shares — to the Sheryl Sandberg & Dave Goldberg Family Fund, which runs the Lean In and Option B foundations. She also donated $31 million in company stock the previous year.
Make Your Money Work Better for You
See More: Warren Buffett and 14 Other Celebs Who Donate Millions to Charity
Sheryl Sandberg's Husband and Family Life
During a 2015 family vacation to Punta Mita, Mexico, Sheryl Sandberg's husband Dave Goldberg tragically died from heart complications in a hotel gym. Married for 11 years, Sandberg and the late-Survey Monkey CEO have two children: a son born in 2005 and a daughter in 2007.
Beyond writing "Option B," she's found other ways to use her own experience with grief to help others. In February 2017, she announced that Facebook employees will receive up to 20 days of paid leave to grieve the death of an immediate family member, up to 10 days for extended family and up to six weeks to care for a sick loved one. This comes in addition to the company's generous retirement contribution plan.
In an interview with People, she admitted to still missing Goldberg dearly but noted that her in-laws encouraged her to start dating again. She has been linked to billionaire Bobby Kotick, who is CEO of Activision Blizzard and co-founder of the nonprofit Call of Duty Endowment, since early 2016.
Up Next: Mark Zuckerberg's Net Worth and Journey to the Billionaires' Club