'Agents of SHIELD' Ratings, Cast Earnings: Clark Gregg Net Worth and More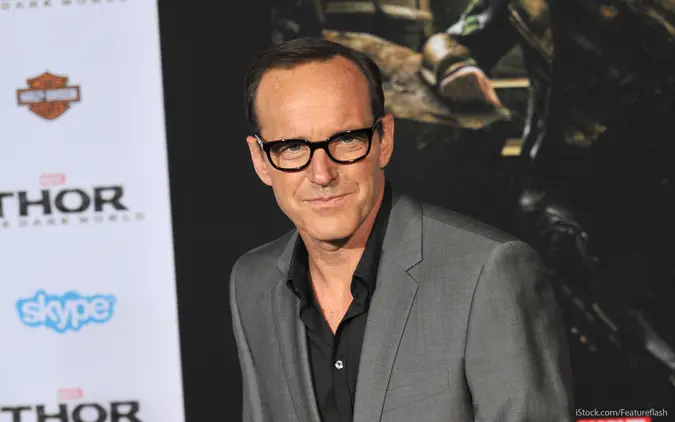 "Agents of SHIELD" season 3 is back on March 8 and you're probably anxious to see how Jemma Simmons deals with the consequences of Lash's midseason finale attack. A number of Inhumans — including Ward and Will — died during the last episode and those at fault will be forced to face their guilt.
The midseason finale was an action-packed episode that left so many questions unanswered, paving the way for an explosive midseason premiere.
While you don't have to be familiar with "Iron Man" and "The Avengers" to follow "Agents of SHIELD," a working knowledge of the Marvel universe can be helpful to ensure you don't miss any subtle references. The premise of the show is set after the happenings of "The Avengers," when Chitauri aliens attack New York City but are stopped by a team of superheroes.
Related: Marvel's 'Deadpool' Movie Cast Earnings — Ryan Reynolds Net Worth vs. Stan Lee Net Worth and More
'Agents of SHIELD' Show Ratings
The September 2013 "Agents of SHIELD" series premiere was a highly-anticipated event that attracted more than 12 million viewers. By the second episode, ratings were down to more than 8.6 million viewers and ultimately averaged 6.9 million viewers for the entire first season.
Ratings continued to decline during season two, averaging 4.5 million viewers per episode and tumbled even further to an average of 3.9 million in the first half of season three.
Despite the continuous drop in ratings, advertising costs for the show are ABC's second most expensive for Tuesday nights at $132,552 per 30-second spot. This is only slightly higher than the $135,093 cost for a 30-second spot during the Marvel series "Agent Carter." In comparison, advertisers pay $155,727 for the same amount of time during "The Simpsons;" $80,062 during "Celebrity Apprentice;" and $207,355 during "Scandal."
Make Your Money Work Better for You
Production costs for the show are also high; the pilot episode cost $12 million to make. This is even more than the estimated $5 million to $10 million it took to film the "Game of Thrones" pilot — and each episode of the HBO show costs an average of $6 million to film. The cost is also more than the $9 million per episode "Marco Polo," Netflix's most expensive series yet.
Read: Marvel's 'Ant-Man' Cast Earnings and Net Worths
Clark Gregg Net Worth: $5 Million
Clark Gregg is Phil Coulson, the director of SHIELD, on the show. It's a role the actor has taken on many times, including for the "Ultimate Spider-Man" television series, "The Avengers," "Thor," "Iron Man" and "Iron Man 2." Coulson has a long history with the organization and was Director Fury's second-in-command for many key missions.
Gregg has starred in dozens of other films and television shows, including "The New Adventures of Old Christine," "The West Wing" and "Much Ado About Nothing." Clark Gregg's net worth is $5 million, and he earns $75,000 per episode of "Agents of SHIELD."
Find Out: The 5 Most Popular Comic Book Franchises From The Avengers to Spider-Man
Ming-Na Wen Net Worth: $5 Million
Ming-Na Wen's net worth is $5 million. Her "Agents of SHIELD" salary has been kept under wraps, so it is unknown how much her role will boost her net worth this year.
On the show, Wen plays the part of Melinda May, a pilot, field agent and former administrator who is second-in-command to Agent Coulson. Known for her somewhat harsh demeanor, this incredibly intelligent character is willing to do anything it takes to keep the SHIELD team safe.
Make Your Money Work Better for You
In 2016, Ming-Na Wen will also appear in the film "The Darkness." Other recent projects include "Robot Chicken," "Killer App," "Sofia the First" and "April Rain." She has also starred in the television series "Eureka," "SGU Stargate Universe," "Vanished" and "ER."
Adrianne Palicki Net Worth: $4 Million
Adrianne Palicki joined the "Agents of SHIELD" cast in season two as Bobbi Morse. Her character is an accomplished SHIELD agent who has been successful completing undercover operations. Morse is the ex-wife of field agent Lance Hunter. The couple continues to have a complicated relationship — they actually met while she was on a mission to seduce him for intel.
Palicki is set to take on a role in the 2016 TV movie spinoff "Marvel's Most Wanted," and she recently finished filming the series "Pretty Vacant."  The former "Friday Night Lights" star recently appeared in the films "Baby, Baby, Baby," "John Wick" and "Dr. Cabbie." She also starred in the television series "About a Boy."
Adrianne Palicki's net worth is $4 million. Her "Agents of SHIELD" salary remains under wraps.
Chloe Bennet Net Worth: $3 Million
Born Chloe Wang, actress Chloe Bennet plays a lead character in "Agents of SHIELD." She plays Daisy "Skye" Johnson, a hacker turned SHIELD agent. Before landing a role on the Marvel TV show, Bennet was a regular on "Nashville" and a presenter for the TeenNick show "The Nightlife."
Celebrity Glory puts Chloe Bennet's net worth at $3 million. Her annual salary from 2014 to 2015 is estimated at $353,000.
Brett Dalton Net Worth: $2 Million
Actor Brett Dalton plays Grant Ward, a Hydra operative. Early in the TV show's series, Ward worked undercover as part of Coulson's team and at one point harbored feelings for Skye. After the Hydra uprising, however, he betrayed SHIELD and returned to Hydra.
Make Your Money Work Better for You
Actor Brett Dalton has a varied career, appearing in animated series, video games, TV shows and films. He acted in "Army Wives" in 2012, voiced Michael in the video game "Until Dawn" and most recently completed filming for "The Tourist."
Henry Simmons Net Worth: $2 Million
Henry Simmons — Alphonso "Mack" Mackenzie — made his "Agents of SHIELD" debut in the season two premiere. After appearing in every episode of the season, he was promoted to series regular. Mack is a SHIELD mechanic who is presumed to have previously worked as a technician for the agency and was offered a job by Coulson.
The actor recently appeared in films "Synapse" and "No Good Deed." He has also starred in a number of other television series, including "Ravenswood," "Man Up," "Shark" and "NYPD Blue." Henry Simmon's net worth is $2 million.
'Agents of SHIELD' Midseason 3 Promo
Tune in to "Agents of SHIELD" on Tuesday, March 8 at 9 p.m. EST on ABC to find out if the evil Kebo is actually dead and get acquainted with Elena Rodriguez, the newest Inhuman known for her super speed. If you still need to catch up on past episodes, they're available for streaming on the ABC website.