'Framing Britney Spears' Reveals Who's Making Money Off the Pop Icon's Career

8 min Read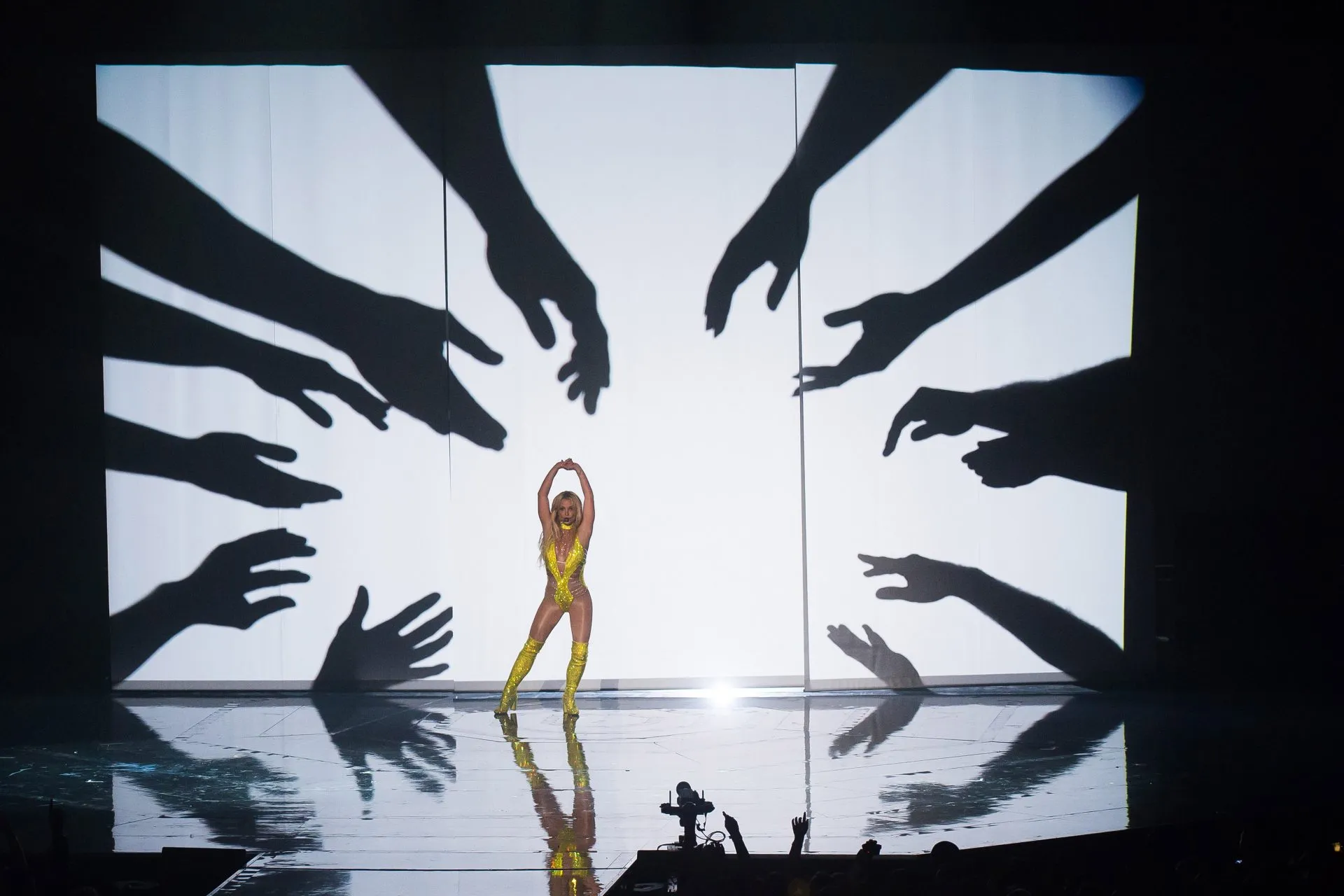 Social media has more power today than anyone could have ever imagined — and sometimes, it's used to do good. The #FreeBritney movement seeks to release pop singing sensation Britney Spears from the legal conservatorship of her father.
Britney Spears has been under a conservatorship, which gives her father full control over her career and finances, since 2008. Conservatorships are typically used for older adults or people with special needs who are unable to make sound decisions for themselves. Britney Spears has been in and out of the news fighting the conservatorship, and fans have used #FreeBritney to show their support for the singer.
Now, a Hulu documentary, "Framing Britney Spears," has put the battle back in the spotlight. And yesterday, her father lost his bid to hold onto his control over her investments as the battle for her estate continues.
Let's take a look at how much is at stake, financially, in the fight for the freedom of this child actor turned pop icon.
Just In: Women's Savings Are Shockingly Low – Inside the Gender Money Gap Made Worse by COVID-19
Make Your Money Work Better for You
Britney Spears
Net worth: $60 million
Britney Spears has enjoyed a three-decade-long career as a pop star. She started performing at age five, singing at her kindergarten graduation, according to a 1999 Rolling Stone interview. She won her first talent show the next year, according to Insider.com.
Her career really kicked off in 1993, when she became a regular on Disney Channel's All New Mickey Mouse Club with other stars of that generation, including Justin Timberlake and Christina Aguilera, Insider.com reports.
Billboard reports that she's sold nearly 150 million albums worldwide. She has held 10 major concert tours during her career, each grossing seven figures per night, Forbes says. The balance of her earnings come from licensing and endorsement deals, including a perfume line, according to Forbes. The same article states that her estate is worth approximately $60 million right now, with $56.5 million invested in brokerage accounts, businesses and real estate and the rest in cash holdings.
Forbes reports that Spears earned over $30 million annually for eight out of the past 20 years, but she only keeps a portion of that. At least 25% of her gross income goes to agents, managers and lawyers, with 40% of what's left after that going to taxes. These are all typical expenses for high-earning celebrities. But many other people have also been getting a significant cut of Spears' earnings. Let's take a look at the major players in "Framing Britney Spears" and the roles they play in her life.

Explore: 28 of the Highest-Grossing Concert Tours of All Time
Jamie Spears
Although Forbes reports Britney's net worth at $60 million, uncovering the details of how much of that goes to her father, Jamie Spears, is not so easy. In 2016, Entertainment Tonight reported that her father was taking in $130,000 annually for managing his daughter's finances and mental health. He also made 1.5% on Spears' Las Vegas residency, which lasted four years and grossed $137.7 million, according to Statista.

Make Your Money Work Better for You
Kevin Federline
Net worth: $6 million
Dancer, rapper, model, actor and, perhaps most notably, Spears' ex-husband, Kevin Federline has a net worth of approximately $6 million, according to CelebrityNetWorth. (Of course, not if you believe his lawyer… But we'll get to  that in a bit.)
Federline and Spears married in 2004 and divorced in 2006, Insider reports. In 2019, Spears received 30% unsupervised custodial rights of their two boys. Previously, the couple had a 50/50 custody arrangement but had been practicing a 70/30 arrangement informally since 2018, Insider reports.
As a result of their joint custody, Federline reportedly asked Spears for $60,000 per month in child support payments, stating he didn't make enough to support the children on his own, People reported. Previously, he was receiving $20,000 per month, the article states.

Related: Dr. Dre and 29 of the Most Expensive Celebrity Divorces to Rock Hollywood
Justin Timberlake
Net worth: $250 million

Justin Timberlake is one of the wealthiest singers, with a net worth of $250 million, according to CelebrityNetWorth. The website says he has earned between $50 and $60 million annually in recent years.
Timberlake dated Spears from 1998 to 2002, and then capitalized on that break-up with songs that seemed to clearly be about Spears, including "Cry Me a River," for which Timberlake won a Grammy. It helped catapult his solo career, reaching number three on the Billboard chart in February 2003, the biggest hit off his first solo album. Timberlake cast a woman who looked like Spears in the song's video.
Check Out: 7 Most Expensive Grammy-Winning Albums Ever
Lynne Spears
Net worth: $1-$5 million
Although exact figures are hard to come by, some sources estimate Lynne Spears' net worth between $1 million and $5 million. Lynne Spears is mother to Britney, producer Bryan Spears and Jamie Lynn, an actress and singer with a net worth of $6 million, according to CelebrityNetWorth. Spears previously owned and operated a daycare in Louisiana and then went on to become a teacher. She has co-authored two books with Britney plus a memoir, "Through the Storm: A real story of Fame and Family in a Tabloid World," according to CelebsAgeWiki.
Find Out: How the World's Highest-Paid Celebs Made Their Millions in 2020
Make Your Money Work Better for You
Sam Lutfi
Sam Lutfi played a crucial role in the documentary "Framing Britney Spears," but little is officially known about him, his life or his part in Spears' father's conservatorship over her. IMDb lists the elusive Lutfi as a "producer and production manager," crediting him as executive producer of "Under the Silver Lake," a 2018 flick with Andrew Garfield.
In 2009, according to a report from Oxygen.com, Lutfi sued Spears. TMZ reported that Spears settled the suit in 2016 for a "low six-figure" amount, which TMZ sources speculated was less than the half a million dollars in legal fees she would have paid to defend the defamation charges. Distractify reports that in 20o9, Spears extended a restraining order put in place against Lufti in 2019, keeping her safe from him for another five years.
Read About: Famously Fired – 16 Celebrities Who Lost Big After Huge Scandals
Andrew Wallet
Andrew Wallet is a lawyer who the courts appointed to serve as Britney's co-conservator with her father, primarily managing her financial affairs. His net worth is unknown.
Britney's fans were introduced to Wallet in The New York Times documentary on Hulu, and many were astounded to discover the role he played in her conservatorship and the millions he either helped her earn — or stole from her, depending on which side you prefer to believe.
In 2018, Wallet claimed that he'd increased her estate by $20 million since taking over financial conservatorship, Women's Health reports. That year, the aptly named Wallet earned $426,000, in large part for managing Spears on the road during the Circus Tour and her Las Vegas residency. "In that world, professionals doing what I was doing would be getting over $1 million a year," he argued in court affidavits, claiming he kept Spears away from people who would have exposed her to drugs. Wallet resigned when the Las Vegas residency was cancelled. He received a $100,000 severance package, says Women's Health.
Photographs of Wallet are as challenging to find as information about his net worth.
Keep Reading: The Daily Costs of Living Like a Billionaire
Make Your Money Work Better for You
Bessemer Trust Company
The Bessemer Trust Company is an independent, privately owned wealth management firm that assists families with estate planning, investment management and family office services. The company holds more than $100 billion in assets under supervision, including Britney Spears' wealth under the conservatorship of Jamie Spears.
Rebecca Patterson, who was appointed Bessemer Trust's chief investment officer in 2019 and had been with the firm since 2012, was named the eighth most powerful woman in finance by American Banker. Patterson left Bessemer in 2019 to join Ray Dalio's Bridgewater. Although her net worth is undisclosed, she reportedly invested $11.5 million in a Park Avenue co-op with her husband, Robert Frank, according to the New York Post.
About the Author