37 Sports Stars Spending Big and Speaking Out on Black Lives Matter
These athletes are using their money & influence to make change.
Jared C. Tilton / Getty Images
On June 4, a coalition of black NFL players including Patrick Mahomes and Tyrann Mathieu released a video asking the league to officially "condemn racism and the systematic oppression of black people," to allow for peaceful protests and to clearly state that Black Lives Matter. The impactful video sent a powerful message to the professional sports organization, as well as its fans.
And the athletes in the video are not the only sports pros who have spoken out in support of Black Lives Matter, with many sharing their support on social media, attending protests and donating millions to advance the fight for justice and equality. Here are a few who are using their wallets and influence to advance the movement.
Last updated: June 11, 2020
1/30
AFFI / Shutterstock.com
Colin Kaepernick
Started a legal defense initiative
Long-time civil rights advocate and former NFL quarterback Colin Kaepernick established the Colin Kaepernick Know Your Rights Camp Legal Defense Initiative to provide legal resources for those who have been arrested or have been a victim of police brutality "while fighting injustice across the nation."
"In fighting for liberation there's always retaliation," Kaepernick  tweeted. "We must protect our Freedom Fighters."
2/30
landmarkmedia / Shutterstock.com
Michael Jordan
Michael Jordan announced in a statement from his company, Jordan Brand, that he was committed to donating $100 million over the next 10 years to organizations that are dedicated to fighting for racial equality.
"Until the ingrained racism that allows our country's institutions to fail is completely eradicated, we will remain committed to protecting and improving the lives of Black people," he said in the statement.
3/30
Jared C. Tilton / Getty Images
Bubba Wallace
Called for NASCAR to get rid of Confederate flags
Racecar driver Bubba Wallace told CNN that he wanted NASCAR to remove Confederate flags from all racetracks.
"No one should feel uncomfortable when they come to a NASCAR race," he said. "It starts with Confederate flags. Get them out of here. They have no place for them."
On Wednesday, NASCAR announced that the Confederate flag will be prohibited from all future NASCAR events.
Wallace also drove a car with a Black Lives Matter paint scheme at the Martinsville Speedway race on Wednesday.
"I think by running this branding on our car, putting the hashtag out there, bringing more awareness to it, it lines up with the videos that we had put out as NASCAR," Wallace told CNN. "Listening and learning. Educating ourselves. So people will look up what this hashtag means. And hopefully, get a better understanding."
4/30
a katz / Shutterstock.com
Serena Williams
Publicly supported Alexis Ohanian's resignation
Reddit co-founder Alexis Ohanian announced that he was resigning as a member of the company's board so that his seat could be filled by a black candidate. Tennis pro Serena Williams — who has been married to Ohanian since 2017 — tweeted her support of his decision: "Having diverse views on any boards is important. So proud of you Alexis. I know [our daughter] Olympia will be too."
5/30
Nicole Glass Photography / Shutterstock.com
Braden Holtby
Washington Capitals goalie Braden Holtby and his wife, Brandi, donated $5,000 to both Black Lives Matter DC and The Leadership Conference on Civil and Human Rights, and also launched a "Get off the Bench for Racial Equality" auction to raise more funds for the organizations, NHL.com reported. The couple said they would be matching any funds raised by the auction.
"I don't believe in a one stop type of thing," Holtby told NHL.com. "I believe in supporting causes or organizations that are going to do good for a long time."
6/30
DFree / Shutterstock.com
P.K. Subban
New Jersey Devils defenseman P.K. Subban announced on Twitter that he had made a $50,000 donation to the GoFundMe page for George Floyd's daughter and said that the NHL is matching that amount.
"Justice has to happen; change needs to come, but we need everyone," Subban said. "We need everyone and all people to look at our lives and see where we can help that change and do our part. I'm committed to that. I'm committed to that through and through."
7/30
John Locher/AP / Shutterstock.com
Patrice Bergeron
Patrice Bergeron of the Boston Bruins announced on Twitter that he would be donating $25,000 to the Boston branch of the NAACP and $25,000 to the Centre Multiethnique de Quebec.
"With an open heart and compassion, I am determined to be an ally, continue to grow myself, and raise my children to be anti-racist," he said.
8/30
Kathy Willens/AP / Shutterstock.com
Tom Wilson
Donated to multiple organizations
Washington Capitals right winger Tom Wilson announced on Twitter that he would be making donations to the East of the River Mutual Aid Fund and the Fort Dupont Cannons Hockey Program, the oldest minority hockey program in the country.
"There is no place for racism or hate in our world," he said. "After taking some time to think about the best way to offer my support, I've decided that one way to start is to take action in my own community."
Other Places To Donate: Best Charities To Donate To for Any Interest You Have
9/30
Stewart Cook / Shutterstock.com
Stephen Curry, Klay Thompson, Juan Toscano-Anderson, Damion Lee and Kevon Looney
Marched in a unity protest in Oakland, California
Golden State Warriors swingman Juan Toscano-Anderson organized a Walking in Unity protest event in Oakland, California, that a number of the team's players participated in, including Stephen Curry, Klay Thompson, Damion Lee and Kevon Looney, ESPN reported.
"We're all here for the same purpose — not just for black people," Toscano-Anderson said during the event. "Right now it's about black people, but for humanity. There's people all over the world being oppressed. And we're just trying to take a step in the right direction and start something — me and my boys, my brothers."
10/30
Jason Brown/ProSports / Shutterstock.com
Carson Wentz
Spoke out against institutional racism
In an emotional tweet, Philadelphia Eagles quarterback Carson Wentz expressed his reaction to George Floyd's death.
"I don't understand the society we live in that doesn't value all human life," he said. "My prayers go out to every man, woman, and child that has to endure the effects of racism in our society."
11/30
Broadimage / Shutterstock.com
Tom Brady
Called on police chiefs, prosecutors, mayors and the Supreme Court to be more accountable
Tom Brady tweeted in support of the Player's Coalition, an organization that works with athletes, coaches and owners across sports leagues to improve social justice and racial equality in America. He retweeted the organization's statement calling for "transformation and accountability in policing."
12/30
Peter Dejong/AP / Shutterstock.com
Eric Reid
Spoke out against the NFL on Twitter
Pro football player Eric Reid has been outspoken on Twitter about the need for change in the NFL and publicly called out the NFL organization and 49ers owner Jed York for what he felt were insincere public showings of support for the Black Lives Matter movement.
"I see that a lot of y'all think that it takes money to get justice," he tweeted. "It does not. It takes money to facilitate injustice. Justice is easy, the system chooses not to give it."
Professional Athletes: Who Donated the Most to Charities so Far This Year?
13/30
John Salangsang/WWD / Shutterstock.com
LeBron James
Voiced his support for Black Lives Matter protesters
"If you still haven't figured out why the protesting is going on. Why we're acting as we are is because we are simply F-N tired of this treatment right here," he tweeted, linking to an interview in which Fox News' Laura Ingraham said that he should stop commenting on politics and "shut up and dribble" and another video of her saying Drew Brees is "allowed to have an opinion."
James added, "And to my people, don't worry I won't stop until I see CHANGE!!!"
14/30
Gary Landers/AP / Shutterstock.com
Marcus Stroman
Tweeted his support for Black Lives Matter
"Black lives matter…as do the lives of all human-beings, but for this MOMENT of time in HISTORY…BLACK LIVES MATTER should be the theme of all mankind," New York Mets player Marcus Stroman tweeted. "Stay woke!"
15/30
Michael Owen Baker/AP / Shutterstock.com
Kavon Frazier
Participated in a Dallas Black Lives Matter protest
Miami Dolphins safety Kavon Frazier joined a peaceful protest in Dallas following George Floyd's death, USA Today reported.
"It sucks that we have to protest about this in 2020," he said. "It's unfortunate. But a change has to be made."
16/30
Diane Bondareff/Invision/AP / Shutterstock.com
Caron Butler
Called for the punishment of the officers involved in George Floyd's death
Former NBA player Caron Butler penned a moving essay for The Players' Tribune about his own negative experiences with law enforcement and racial profiling and the need for changes.
"I'm calling on the justice system to make those officers in Minneapolis their own kind of example," he wrote. "Let's make their punishment a warning shot to all the 'bad apples' in the police force. Show them that this s— will NOT be tolerated. That's the first step to getting equality and justice for the black and brown community."
17/30
Tony Dejak/AP / Shutterstock.com
Kendall Lamm
Took part in a peaceful protest
Kendall Lamm, an offensive lineman with the Cleveland Browns, took part in a protest in Freedom Park.
"When you get there, you're thinking about all the things we're standing for and protesting for and marching [for]," he told USA Today. "You have a sense of happiness and awareness to see that even during these times of tragedy, it's bringing people together in ways some of us couldn't fathom. But at the same time, I was also saddened because it takes certain things like this in the world to take place to bring together this unity. It shouldn't come to that."
More Giving: Here Are All the Ways Oprah Winfrey Gives Back
18/30
MICHAEL DODGE/EPA-EFE / Shutterstock.com
Coco Gauff
Spoke at a Black Lives Matter protest in Florida
Tennis star Coco Gauff gave a speech during a peaceful Black Lives Matter protest in her hometown of Delray Beach, Florida, USA Today reported.
"I think it's sad that I'm here protesting the same thing that [my grandmother] did 50-plus years ago," Gauff said. "So I'm here to tell you guys that we must first love each other no matter what. We must have the tough conversations with our friends. I've been spending all week having tough conversations, trying to educate my non-black friends on how they can help the movement."
19/30
DFree / Shutterstock.com
Jaylen Brown
Participated in a Black Lives Matter protest in Atlanta
Boston Celtics player Jaylen Brown drove from Boston to Atlanta to participate in a protest there, The New York Times reported.
"First and foremost, I'm a black man and I'm a member of this community," he said during an Instagram Live. "We're raising awareness for some of the injustices that we've been seeing."
20/30
Andrew H. Walker / Shutterstock.com
Malcolm Brogdon
Spoke during a Black Lives Matter protest in Atlanta
Malcolm Brogdon, a guard for the Indiana Pacers, spoke to a crowd during a demonstration in Atlanta.
"I've got a grandfather that marched next to Dr. King in the '60s, and he was amazing," he said. "He would be proud to see us all here."
21/30
AWNewYork / Shutterstock.com
Enes Kanter
Joined a Black Lives Matter protest in Boston
Celtics center Enes Kanter drove from Chicago to Boston to participate in a Black Lives Matter protest, The New York Times reported.
"It was a crazy drive," he said. "It felt terrible. My back was hurting. My shoulder was hurting. But you know what? The results were something good, so it was worth going."
22/30
Cj Gunther/EPA / Shutterstock.com
Marcus Smart
Attended a Black Lives Matter protest in Boston
Celtics guard Marcus Smart also attended a Boston protest.
"I love the way Boston has represented," he said, according to Boston.com. "Boston's a second home, and we're showing love. For this to happen as quickly as it did, it shows the fire that everybody has, and wanting the same thing. And that's justice."
23/30
Richard Shotwell/Invision/AP / Shutterstock.com
24/30
Chelsea Lauren / Shutterstock.com
Tobias Harris
Participated in a Black Lives Matter protest in Philadelphia
76ers forward Tobias Harris took part in a Philadelphia protest of the death of George Floyd, The Philadelphia Inquirer reported.
25/30
Kathryn Riley / Getty Images
Natasha Cloud
Called on other athletes to get involved
WNBA player Natasha Cloud of the Washington Mystics penned an article for The Players' Tribune on the need for other athletes to speak out against injustice.
"What's really going to move the needle here is everyone getting involved — and by that I mean all athletes," she wrote. "Because there's no room for any of that silence or 'neutrality' in the athlete community either. Those old excuses about not wanting to lose sponsorships, or not wanting to alienate certain types of fans, or how 'racists buy sneakers too' or whatever?? We don't have time for that. Not when lives are being lost. We need to meet this moment with accountability, and solidarity, and leadership. And I know it can be done."
26/30
Jonathan Bachman / Getty Images
Dwight Powell, Justin Jackson, Jalen Brunson and Maxi Kleber
Attended a vigil honoring George Floyd in Dallas
Dallas Mavericks players Dwight Powell, Justin Jackson, Jalen Brunson and Maxi Kleber, as well as Mavericks owner Mark Cuban, attended a vigil for George Floyd outside Dallas Police headquarters, The Dallas Morning News reported.
"This is our community; our country," Cuban told The News. "Both are hurting. I wanted to be here to listen. To understand better the pain the African-American community is going through. And to show that the Mavs organization will be here to help."
27/30
Chelsea Lauren / Shutterstock.com
Karl-Anthony Towns and Josh Okogie
The Minnesota Timberwolves shared a video on Twitter showing some of its players, including Karl-Anthony Towns and Josh Okogie, attending a demonstration.
28/30
Meg Oliphant / Getty Images
Sydney Colson
Organized a video with other WNBA players
The WNBA's Sydney Colson brought dozens of the league's black players together for a video to reiterate the point that their lives matter.
"We were never trying to convince you, this was always a statement of fact, that black lives matter," Colson said in the video.
29/30
Sam Aronov / Shutterstock.com
John Cena
Donated to the Black Lives Matter movement
After Korean pop group BTS announced that it would be making a $1 million donation to the Black Lives Matter movement, WWE star John Cena announced that he would also be making a donation.
"Very happy to join #BTSARMY in efforts to match @BTS_twt
tremendous donation #ARMYMatch1M," he tweeted.
30/30
Silvia Elizabeth Pangaro / Shutterstock.com
Team Owners Who Have Joined the Cause
In addition to athletes, a number of team owners have pledged donations.
Patriots owner Robert Kraft pledged $1 million "to local grassroots organizations — chosen in collaboration with Patriots players — that are fighting for equity, working to end systemic racism and creating meaningful change in our community."
Baltimore Ravens owner Steve Bisciotti pledged a $1 million donation in a collaboration between the Stephen and Renee Bisciotti Foundation and the team to "support social justice reform throughout the Baltimore community."
Jed York and the 49ers pledged a $1 million donation "to local and national organizations who are creating change."

Mark Murphy and the Green Bay Packers announced a $250,000 donation "to Wisconsin causes that support social justice and racial equality."

Bill Pohlad, whose family owns the Minnesota Twins, said that the family would be donating $25 million to organizations that seek racial justice, the StarTribune reported. "We condemn racism in all its forms, and we are firmly committed to this work beyond this seminal moment in our country's history," Pohlad said.
Minnesota Vikings owners Zygi and Mark Wilf announced a $5 million donation to social justice causes.
More From GOBankingRates
About the Author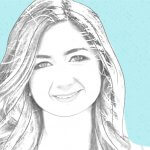 Gabrielle joined GOBankingRates in 2017 and brings with her a decade of experience in the journalism industry. Before joining the team, she was a staff writer-reporter for People Magazine and People.com. Her work has also appeared on E! Online, Us Weekly, Patch, Sweety High and Discover Los Angeles, and she has been featured on "Good Morning America" as a celebrity news expert.