How Rich Are Tina Fey, Will Ferrell and These Other Former 'SNL' Stars?

6 min Read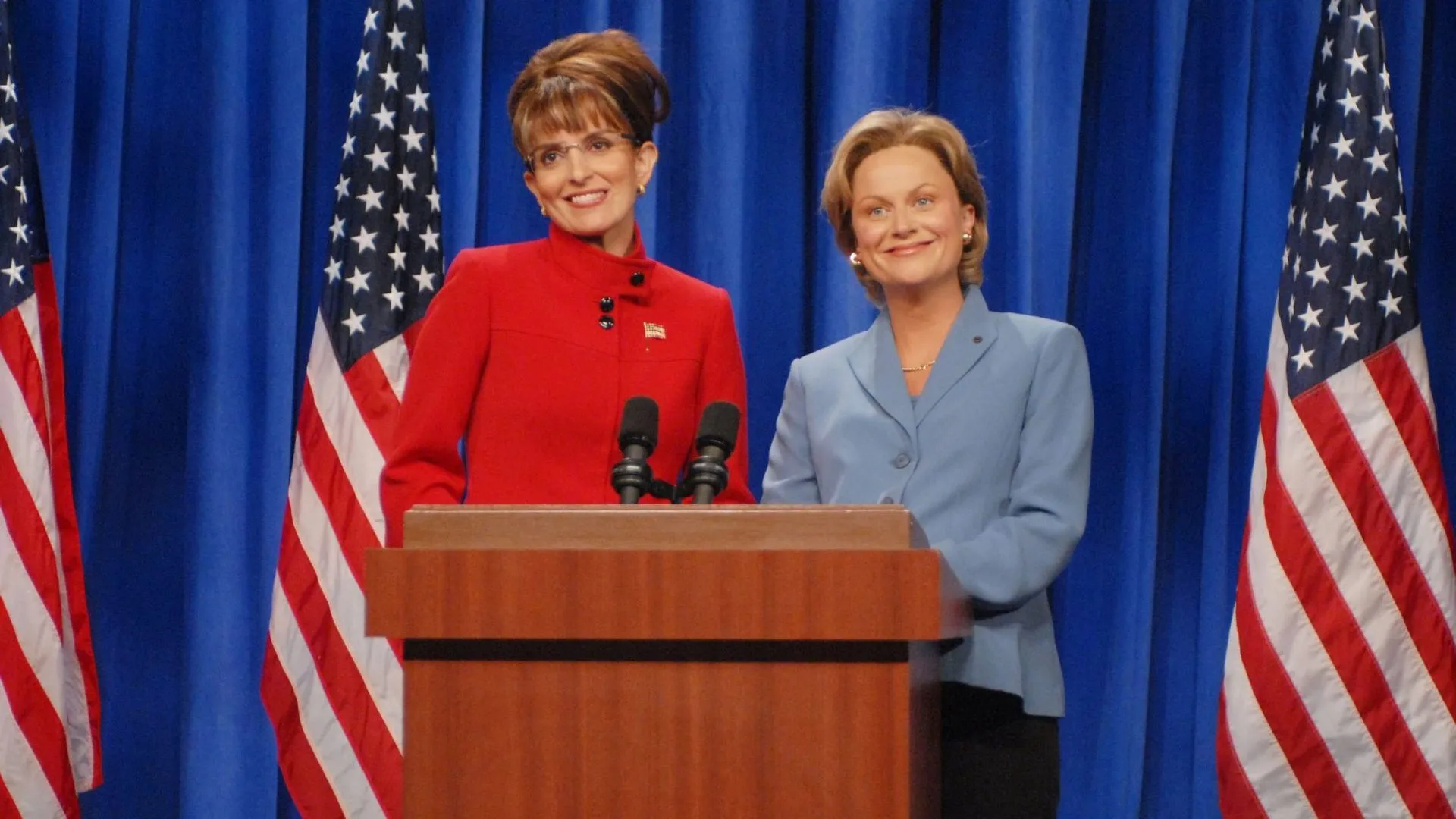 NBC's iconic "Saturday Night Live" kicks off its 47th season on Oct. 2. Since 1975, the show has featured hundreds of memorable characters, from The Church Lady to Mr. Robinson to the Blues Brothers to the Wayne's World guys to the Coneheads. Everyone has a favorite.
See: The 15 Highest-Grossing Actors of All Time
Find: 10 Highest-Paid Movie Roles of All Time
But the show that spawned so many characters also was the launchpad for numerous television and big-screen successful careers, with several cast members going on to make millions. In all, more than 150 entertainers have spent time as part of the "Saturday Night Live" ensemble, including Steve Martin, Billy Crystal, Gilda Radner, Eddie Murphy, Martin Short, Chris Rock and Julia Sweeney.
What are some of the former cast members doing today? And just how much money do they have to their names after getting their start on "Saturday Night Live." Read on for a look at the net worths of some of the richest former "SNL" stars.
Last updated: Sept. 30, 2021
Make Your Money Work Better for You
Adam Sandler
Adam Sandler came in at No. 75 on Forbes' 2020 list of richest celebrities with earnings of $41 million over the previous year. Sandler, 55, started with "Saturday Night Live" as a writer in 1990, then joined the cast the following year. After he was fired from the show in 1995, he starred on the big screens in films such as "Billy Madison," "Happy Gilmore" and "Big Daddy." In 1999, he found Happy Madison Productions, and his studio is in the midst of a 10-picture deal with Netflix initially signed in 2014.
Find out what his total net worth adds up to.
Julia Louis-Dreyfus
Since her short stay on "Saturday Night Live" (1982 to 1985), Julia Louis-Dreyfus has had three highly successful next acts in television. She has been nominated for 27 Emmy Awards for her work on "Seinfeld," "The New Adventures of Old Christine" and "Veep," winning 11 times. Her trophy haul includes six straight outstanding lead actress in a comedy series from 2012 to 2017 for her role as Selina Meyer in "Veep," which broke a tie she held with Mary Tyler Moore and Candice Bergen. After playing the vice president on TV, Louis-Dreyfus, 60, became active in the 2020 presidential election, supporting now-President Joe Biden. She hosted one night of the Democratic National Convention.
Take a close look at her net worth.
Discover: Ellen DeGeneres' Net Worth as She's in Her Final Season
Bill Murray
Bill Murray joined the "SNL" cast in the show's second season in 1977 and departed in 1980. He won an Emmy Award in 1977 for his work as a writer on the show. Post-departure, he immediately went on to star in some of the biggest comedy big-screen hits of the 1980s, including "Ghostbusters" and "Caddyshack," and that continued into the 1990s with "Space Jam" and "Groundhog Day." He continues to appear frequently in film roles, including 2020's "On The Rocks." Born in 1950 in Illinois, he is a partner in Murray Bros. Caddyshack restaurant, which has locations in Rosemont, Illinois, and St. Augustine, Florida. He's also part of the team that opened the Container Hub in Charleston, South Carolina, a spot that welcomes food trucks on a rotating basis. Its website lists Murray as the CFO — chief fun officer.
Find out what his total net worth sits at now.
More Comedy Bank Accounts: How Rich Is 'SNL' Star Kate McKinnon?
Make Your Money Work Better for You
Will Ferrell
Will Ferrell spent seven seasons – 1995 to 2002 – on "SNL" but he might be best known for his star turns in "Elf" (2003), "Anchorman: The Legend of Ron Burgundy" (2004) or "Talladega Nights: The Ballad of Ricky Bobby" (2006). Ferrell, 54, has balanced acting with the production side of the business over the past several years. In 2006, he teamed up with his friend Adam McKay as partners on the production company Gary Sanchez, but the two broke up their team in 2019. Now, Ferrell is part of Gloria Sanchez Productions with partner Jessica Elbaum. In June, they signed a three-year, first-look deal with 20th Century Studios. The company currently is producing "The Shrink Next Door" for Apple TV+. The eight-episode series stars Ferrell and Paul Rudd.
See what Will Ferrell's net worth is now.
Tina Fey
In 1995, Tina Fey joined the writing staff of "Saturday Night Live" and later reached the title of head writer. In 2000, she took over as the co-anchor of the "Weekend Update" segment of the show and retained that role until her departure in 2006. All the while, she continued to write, penning the script for "Mean Girls," which she wrote and appeared in alongside star Lindsay Lohan. When she left the "SNL" cast, she didn't stray from the NBC family. She developed the comedy "30 Rock" for the network, which ran for seven seasons until 2013 with her as the star, writer and executive producer. After the end of "30 Rock," Fey, 51, created "Unbreakable Kimmy Schmidt" for Netflix. In her career, she has been nominated for 45 Emmys, winning nine.
Check out how much Tina Fey's net worth is.
See: 12 Movies Critics Hated — But Performed Well at the Box Office
Jimmy Fallon
Jimmy Fallon took his turn on "Saturday Night Live" from 1998 to 2004, then took a leap into stardom. After appearing in some big-screen roles, Fallon was named the replacement for Conan O'Brien on NBC's late-night talk show, and in March 2009, "Late Night with Jimmy Fallon" debuted. In February 2014, he took over for Jay Leno and became the host of "The Tonight Show Starring Jimmy Fallon." A dog owner, this summer, Fallon invested in a startup providing telehealth assistance for pets, according to Forbes. Born Sept. 19, 1974, Fallon is the youngest celebrity on this list.
See what Jimmy Fallon's net worth adds up to.
Find: What These 25 Netflix Stars Did Before They Were Famous
Make Your Money Work Better for You
Amy Poehler
Amy Poehler found success in front of the camera after her time on "Saturday Night Live" (2001 to 2008) and now is focusing on project development. Well-known for her time hosting the show's Weekend Update segment and for her impersonation of Hillary Clinton, Poehler went on to star in another NBC staple, "Parks and Recreation." For her work on the show, she gained nine Emmy nominations as an actress, writer and producer. Through her Paper Kite Productions company, the 50-year-old Poehler is working with Netflix to develop "Steps," an animated musical that's a spin on "Cinderella." The company's other work includes the series "Broad City" for Comedy Central and "Difficult People" for Hulu.
About the Author