Rihanna's Net Worth Surpasses $500M by Her 32nd Birthday
RiRi put in lots of "Work" to earn her impressive net worth.
Gregory Pace/BEI / Shutterstock.com
Rihanna's career blossomed in 2005 with the hit "Umbrella," and by 2017 she had expanded her resume to include the roles of entrepreneur, philanthropist, actress and humanitarian. As she officially prepares to celebrate her 32nd birthday on Feb. 20, she has managed to top the charts and turn herself into a household name. Learn about Rihanna's financial empire and see how much this nine-time Grammy-winner is worth.
Last updated: Feb. 19, 2020
1/12
Andrea Raffin / Shutterstock.com
Rihanna Net Worth: $600 Million
Born Robyn Rihanna Fenty in Saint Michael, Barbados, pop superstar Rihanna has crossed genres and topped charts since her 2005 debut "Music of the Sun." The artist is considered to be one of the best-selling artists of all time, and Forbes ranked Rihanna as the fourth most powerful celebrity in 2012.
Rihanna's $600 million net worth wasn't earned all in one place -- aside from being a decorated performer, this 2009 Glamour Woman of the Year recipient earned her fortune before she even hit 30 years old.
As of late 2017, she was reportedly in the studio recording her much-anticipated ninth studio album, as well as quickly ramping up production on her breakout makeup company, Fenty Beauty. With her busy schedule and growing music and entrepreneurial empire, Rihanna's net worth is only poised to grow as she continues her early 30s.
Check Out: Biggest Hits (and Flops) of Celebrities Who Dabbled in Music
2/12
landmarkmedia / Shutterstock.com
Rihanna Songs and Albums
Rihanna's first album, 2005's "Music of the Sun" catapulted her to stardom. Released by Def Jam Records, the album remained on the charts for 35 weeks, according to Billboard. The following year, she released her sophomore album "A Girl Like Me," which sold 3 million copies and resulted in a $4 million payday.
She kept the momentum going by releasing "Good Girl Gone Bad" in 2007, which sold 7 million copies and earned her $15 million. RiRi released her fourth album "Rated R" in 2009, which sold 3 million copies and added another $5.5 million to her net worth.
By 2010, Rihanna music had become mainstream and the singer was receiving $410,000 per show for her "Last Girl on Earth" tour. She also released "Loud," which sold 5.7 million copies and earned her $12 million. Her next hit album "Talk That Talk" debuted in 2011 and sold 5.5 million copies, earning her $10.5 million.
Rihanna released her "Unapologetic" album in 2012, which sold 4 million copies and earned her $6.3 million. By this point she was making $800,000 per performance. Some of the best-selling Rihanna songs of all time include "Love the Way You Lie" -- performed with Eminem -- "We Found Love" -- featuring Calvin Harris -- and "Disturbia."
In 2014, she left Def Jam Records to move to the record label of long-time friend and mentor Jay Z, Roc Nation. She released her first album "Anti" with the new label in January 2016, initially making it only available to stream on Tidal. Sales totaled less than 1,000 during its first week, but the album soon reached the No. 1 spot on iTunes and went platinum.
3/12
CHEMA MOYA/EPA-EFE/REX/Shutterst / CHEMA MOYA/EPA-EFE/REX/Shutterst
Fenty Beauty
After two years in development, Rihanna released her Fenty Beauty makeup line in 2017 -- and RiRi went big.
Rihanna created Fenty Beauty "so that women everywhere would be included," according to the brand's website. The brand launched in 1,600 stores across 17 countries, and excitement for the brand reached a fever pitch on social media when it revealed over 40 varied shades of foundation -- many in extremely hard-to-find shades and tones -- in line with the artist's intention to design a makeup brand that caters to all types of women, regardless of skin type, ethnicity, or even personal style.
More Like Rihanna: Kylie Jenner and 19 Other Extremely Successful Celebrity Entrepreneurs
4/12
David Crichlow/REX/Shutterstock / David Crichlow/REX/Shutterstock
Rihanna's Personal Life
Throughout the years, Rihanna has been linked to a number of love interests, from San Diego Padres outfielder Matt Kemp to Leonardo DiCaprio, actor-turned-rapper Drake -- even Kylie Jenner's baby daddy, Travis Scott. But none of these pairings have been as high-profile as her relationship with Chris Brown.
The pair made their romance public in 2008, but in February 2009, Brown assaulted Rihanna in his car and left her bloody and beaten on the side of a street. The couple broke up and briefly reconciled three years later. During the period when they were back together, Rihanna celebrated her 25th birthday and Brown gifted her a pair of $65,000 Neil Lane chandelier earrings.
Just as she has a penchant for expensive jewelry, Rihanna also enjoys luxury homes. In 2012, she purchased an 11,000-square-foot mansion in Pacific Palisades, Calif., for $12 million. Two years later she put it back on the market for $15 million. The singer has been reportedly owns a $22 million home in Barbados, rents a house in London and has two condos in Los Angeles.
In February 2018, RiRi received flak from religious groups in the African nation of Senegal after she was scheduled to be part of an education conference in the nation with French President Emmanuel Macron. According to reports, nearly two dozen Islamic groups protested her inclusion -- stating that they believe she has ties to both the Illuminati and the Freemasons.
Check Out: The Richest Celebrity Couples Right Now
5/12
Debby Wong / Shutterstock.com
Rihanna's Other Endeavors
Topping the charts and making her name in the music world wasn't enough for Rihanna. Here are all the different industries in which this multi-talented mogul has made her mark:
6/12
Battleship Delta Productions/Kob / Battleship Delta Productions/Kob
Rihanna's Acting Career
The multitalented Rihanna has also proven she can act. In 2012, she made the transition to the silver screen in "Battleship," which earned $303 million at the box office worldwide. Other Rihanna movies include "This Is the End," "Annie," "Valerian and the City of a Thousand Planets," and "Ocean's Eight."
She's no stranger to the small screen either, with parts on "Love Thy Neighbor," "Bates Motel" and "Guava Island."
Silver Screen Stars: 10 of the Richest Actresses of All Time
7/12
Featureflash Photo Agency / Shutterstock.com
Rihanna Collaboration With Manolo Blahnik
In March 2016, Rihanna debuted high fashion footwear for Manolo Blahnik. Denim Desserts -- a six-piece collection -- appeared in Britain's Vogue magazine and included thigh-high denim boots, strappy and sequined stilettos, and pointed-toe heels priced between $895 and $3,995.
"This is an incredibly exciting collaboration and I am absolutely thrilled with the results," said Blahnik. "Working with Rihanna has been amazing, and her drive, passion, creativity and style has been reflected in the designs, with fabulous results."
8/12
Jon Furniss/Invision/AP/REX/Shut / Jon Furniss/Invision/AP/REX/Shut
Rihanna Endorsements
Market research company The NDP Group named Rihanna the No. 1 most marketable celebrity in 2016 -- great news for the singer, who has a long history of endorsements with many big-name brands.
Rihanna served as the face of a Vita Coco advertising campaign in 2011 and helped the company launch a new flavor of coconut water. That same year, she was signed as the face of skincare company Nivea, but was ultimately fired in 2012 due to her racy image. Instead of letting the Nivea deal get her down, she joined forces with Armani Jeans and Emporio Armani Underwear in 2012 to design her second collection -- in addition to serving as the face of the brand for two seasons.
In 2013, she partnered with U.K. fashion retailer River Island to create the Rihanna for River Island collection. The next year, Rihanna signed on as the creative director of Puma and was reportedly paid just over $1 million. She also signed a three-year stint as contributing creative director for Stance socks in 2015.
The "Diamonds" singer has also partnered with MAC and in 2015, the company announced via Twitter that her "Viva Glam" collection sold $50 million worth of products in a one-year period -- the highest annual sales a collection for the brand has ever reached.
Also in 2015, the Rihanna Dior "Secret Garden IV" campaign and short film were released, which served as a fitting follow-up to her spring 2014 Balmain campaign.
Girl Power: Most Powerful Female CEOs and Their Net Worths
9/12
Tinseltown / Shutterstock.com
Rihanna Awards and Nominations
Widely regarded a powerhouse in the music world, Rihanna has also garnered awards in the worlds of fashion and film as well. Here's an overview of just some of the awards Rihanna has netted:
10/12
Jaguar PS / Shutterstock.com
Rihanna's American Music Awards
Favorite Soul/R&B Female Artist: 2007, 2008, 2010, 2013, 2015, 2016, 2018
Favorite Pop/Rock Female Artist: 2008
Favorite Soul/R&B Album: 2011, 2012, 2016
Favorite Song - Soul/R&B: 2016 - "Work" (feat. Drake)
Icon Award: 2013
11/12
David Fisher/REX/Shutterstock / David Fisher/REX/Shutterstock
Rihanna's Beauty and Fashion Inc. Awards
Beauty Inc.'s Launch of the Year: 2017 - Fenty Beauty
Fashion Awards: 2019 Urban Luxe Award- Fenty Beauty
12/12
Andrew Gombert/EPA/REX/Shutterst / Andrew Gombert/EPA/REX/Shutterst
Rihanna's Grammy Awards
Best Rap/Sung Collaboration: 2008 - "Umbrella" (feat. Jay-Z), 2010 - "Run This Town" (w/ Jay-Z & Kanye West), 2012 - "All of the Lights" (w/ Kanye West, Kid Cudi & Fergie), 2015 - "The Monster" (w/ Eminem)
Best Rap Song: 2010 - "Run This Town" (w/ Jay-Z & Kanye West)
Best Dance Recording: 2011 - "Only Girl (In the World)"
Best Short Form Music Video: 2013 - "We Found Love" (feat. Calvin Harris)
Best Urban Contemporary Album: 2014
Best Rap/Sung Performance: 2018 - "Loyalty" (w/ Kendrick Lamar)
More From GOBankingRates
Rachel Farrow contributed to the reporting for this article.
About the Author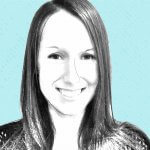 Laura Woods is a freelance writer with more than 10 years of experience. She specializes in a variety of topics, including marketing, personal finance, entertainment and lifestyle.
Her work has been featured on dozens of sites, including HuffPost, CNBC, Business Insider, Nasdaq, MSN, Yahoo, Fortune, Inc., Entrepreneur and POPSUGAR. She holds a Bachelor of Arts in Communications from the University of Pittsburgh and an MBA from Robert Morris University.