Dumbest Ways Floyd Mayweather and Other Athletes Have Wasted Millions
Just because a professional athlete gets a big paycheck doesn't mean they'll stay wealthy.
Even though professional athletes earn paychecks that most of us can't comprehend, history is littered with stories of athletes who went broke because of outrageous, poorly planned or just plain stupid purchases. Check out these examples of professional athletes who spent their fortunes on purchases that were ill-advised, excessive or over the top.
1/26
Leonard Zhukovsky / Shutterstock.com
Mike Tyson: Bengal Tigers
At one point, the world's most feared boxer bought three of the world's most feared cats. Mike Tyson's three Royal Bengal tigers cost $70,000 each upfront, and required $4,000 a month to house and maintain. He eventually was forced to give the majestic predators away, but not before one knocked out Iron Mike's gold tooth with a head butt, The Telegraph reported. However, these Bengal Tigers aren't the only unusual purchases Tyson splurged his money on.
2/26
miqu77 / Shutterstock.com
Allen Iverson: Nearly $1M Worth of Jewelry
Basketball great Allen Iverson represents one of the most dramatic rags-to-riches-back-to-rags cautionary tales in sports history. He reportedly blew through as much as $200 million during his 14-year career, according to Forbes. The New York Post claimed rumors that he's entirely broke are likely untrue, but a judge seized his bank account during a bankruptcy proceeding to pay a $859,896.46 debt to a jeweler.
3/26
Paul Spinelli / Getty Images
Vince Young: $15K at the Cheesecake Factory
NFL star Vince Young is among the saddest cases of athletes who proved that no matter how much money you make, you can always spend more. Among the most absurd purchases Young made on the road to squandering his $26 million fortune was when he spent $15,000 on one meal at the Cheesecake Factory. In an interview with Sports Illustrated, Young said it was the most he ever spent on a meal in his life.
4/26
mooinblack / Shutterstock.com
John Daly: Historic Gambling Career
Unlike his colleague Tiger Woods, John Daly never went for a clean-cut image. The golf powerhouse was a notorious drinker, smoker and gambler. He recently estimated that he gambled away $98 million — more than any golfer in history has ever earned on the golf course — but not before winning $45 million, for total losses of about $50 million, USA Today reported.
5/26
Ronald Martinez / Allsport
Latrell Sprewell: Super Yacht
Latrell Sprewell once famously turned down a $21 million contract because, according to his logic, "I've got my family to feed." A few years later, in 2008, as his home was facing foreclosure, his mega-yacht fetched a little more than half of the $1.5 million he originally paid for it, ESPN reported.
6/26
Christian Bertrand / Shutterstock.com
Cristiano Ronaldo: Fleet of Luxury Cars
Cristiano Ronaldo currently holds two coveted titles: greatest soccer player in the world and the highest-paid athlete of any sport — and the second one shows. Most of his nearly 20 cars have six-figure price tags, with at least one costing more than $1 million. His fleet is estimated to be worth just under $5 million, lifestyle blog Shughal reported.
7/26
Chris Covatta / Getty Images
Jarrett Jack: Lots of Shoes
NBA star Jarrett Jack has only two feet. His footwear collection, however, includes roughly 1,500 pairs of shoes and sneakers, many of which are limited edition collectors' items, according to the Mercury News. His most expensive pair of kicks ran him about $2,000.
8/26
Gene Sweeney Jr. / Getty Images
Joe Johnson: Sneakers Galore
Jarrett Jack is not the only baller with a sneaker hang-up. Jazz small forward Joe Johnson maintains a 500-square-foot closet dedicated exclusively to his hundreds of pairs of kicks, of which Johnson was selected to wear by NBA/sneaker legend Michael Jordan, according to sports news site the Bleacher Report. The cost of his collection is unknown.
9/26
Mike Ehrmann / Getty Images
Eddy Curry: Personal Loan and More Than $1K in Cable Bills
In 2010, Eddy Curry was earning $273,000 a minute. Yet, he found himself pleading for mercy over his default on a 2008 personal loan of more than $500,000 at 85 percent interest. He cited his $30,000-a-month household expenses, which included a monthly $1,075 cable and satellite television bill, according to ESPN.
Read more: 21 Ways the Rich Waste Their Money
10/26
Al Bello / Getty Images
Evander Holyfield: The Biggest House in Georgia
Evander Holyfield was once the proud owner of a mansion that holds the title of the biggest single-family home in the state of Georgia. The 54,000-square-foot, 109-room gargantuan includes a bowling alley, a 135-seat theater, a 100-person dining room and a 350,000-gallon pool, which is one of the largest in the country, the Daily Mail reported.
Holyfield was forced to sell it at a public auction thanks to a $7.5 million foreclosure in 2012. Rapper Rick Ross bought the palace for $5.8 million in 2014.
11/26
Mike Ehrmann / Getty Images
Scottie Pippen: A Lemon Airplane
In 2002, the second most-famous member of the Chicago Bulls from the Michael Jordan era bought a jet. Unfortunately, he didn't get the $4.3 million Gulfstream inspected, and found out the hard way that it needed $1 million in repairs before it could take to the skies, sports news site The Sports Drop reported. Private jets are just one status symbol that sometimes even the rich can't afford.
12/26
Jason Miller / Getty Images
Warren Sapp: Lion Skin Rug
One of the most feared defensive tackles in history, NFL great Warren Sapp earned nearly $82.2 million over the course of his storied career. By the time his bankruptcy proceedings were finalized in 2012, he had $826.04 to his name, according to Sporting News. Among the lavish expenditures that sent "QBKilla" to the poor house was a rug made from the skin of a female lioness, Deadspin reported.
13/26
Scott Halleran / Getty Images
Shaquille O'Neal: Custom Superman Bed
Shaq is the most dominant center of all time, and at 7 feet tall and 300 pounds, the former Lakers big man needs a big place to rest. His 15'x 30′ custom Superman bed measured 450 square feet. That's 100 square feet shy of the average studio apartment in Manhattan.
14/26
Debby Wong / Shutterstock.com
Tiger Woods: Giant Mansion After an Expensive Divorce
It's no secret that the world's greatest athletes compete to buy the world's greatest mansions. In 2011, however, Tiger Woods set the bar with a $60 million compound that boasted a tennis court, a running track, a movie theater, a glass elevator, a boathouse and a 3.5-acre, four-hole golf course. Not bad for a man who had just lost $100 million in an ugly and public divorce, the Daily Mail reported. Of course, it doesn't hurt that Woods is one of the richest athletes of all time.
15/26
Sam Greenwood / Getty Images
Gilbert Arenas: Shark-Infested Mansion
When Gilbert Arenas' NBA stock started to drop in 2011, the former Wizards star began trying to unload his pricey assets. Among them was his 9,000-square-foot mansion that features seven bedrooms, 10 bathrooms — and three massive shark tanks that cost $5,000 a month to maintain, according to Bleacher Report.
16/26
Andy Lyons / Getty Images
Andre Rison: Jewelry
Andre Rison is one of many athletes who can trace at least some of their financial downfall to an attraction to shiny things. In 2013, the former NFL star estimated that he spent $1 million on jewelry, which, among other questionable purchases, led him to squander most of his $19 million fortune.
17/26
Brian Blanco / Getty Images
Torii Hunter: Furniture Rafts
Minnesota Twins slugger Torii Hunter dumped $70,000 into an expenditure that wasn't a purchase, but a misguided investment, CBS reported. Hunter gambled that the world would buy into the idea of adorning their homes with inflatable raft furniture in case of a flood, but the invention never made it to the market.
18/26
Stephen Dunn / Getty Images
Jack Clark: Fleet of Cars and an Uninhabited House
In 1992, Red Sox slugger Jack Clark found himself with $11.5 million in debt and just $4.8 million in assets. His biggest weakness was cars. His 18-vehicle fleet included a Ferrari that cost upwards of $700,000 — and there was also that $2.4 million mansion he didn't live in, the Hartford Courant reported.
19/26
Rich Polk / Getty Images for The Players' Tribune
Kobe Bryant: The Baron of Bubbly
In 2007, Kobe Bryant's competitive spirit came out not on the court, but in the club. The Lakers legend tried to one-up a famous poker player who bought two $1,400 bottles of Cristal Champagne. When the card shark responded by raising the pot to five bottles, Kobe called him at 15 bottles — for a final drink tab of $21,000, TMZ reported.
20/26
Nils Nilsen / Getty Images
Chris Johnson: Gold Teeth
Chris Johnson is famous for two things: being a star running back for the Arizona Cardinals and having a mouth filled with a whole lot of gold. In a 2015 interview, he told his team's website that growing up, his idols all had gold teeth. In 12th grade, he decided to follow in their bite marks for an undisclosed sum of money.
21/26
Otto Greule Jr / Getty Images
Arian Foster: Segways for His Offensive Linemen
In 2012, Houston Texans running back Arian Foster ran for over 1,000 yards for the third season in a row. Since none of it would have been possible without his offensive line, he bought the big guys each a Segway, ESPN reported. Since Foster had just signed a $43.5 million contract extension, it stands to reason that he could afford to splurge on the gliding scooters.
22/26
Jonathan Daniel / Getty Images
Chad Johnson: Fish Tank Bed
Before his career suffered a domestic violence-induced downward spiral, Chad "Ochocinco" Johnson was among the most outrageous personalities in sports history. His antics both on and off the field were legendary, as was his mansion. The centerpiece of his super home was his bed, which was built into a canopy headboard that was a supersized fish aquarium custom built for an undisclosed price by the guys from the Animal Planet show "Tanked," the Daily Mail reported.
23/26
Elsa / Getty Images
Marquis Daniels: 3D Necklace of Himself
In a world where athletes are known for extravagant bling, Marquis Daniels might just take the cake — or at least ice the cake. In 2010, the former Celtics guard ordered a 3D laser-etched necklace medallion of his own face crafted from 1,300 grams of gold, which was emblazoned with black, white and cognac diamonds. Although the price was undisclosed, experts estimated at the time that it was a six-figure piece, according to lifestyle blog Baller Status.
24/26
Donald Miralle / ALLSPORT
Deuce McAllister: Car Dealership
In 2009, former New Orleans Saints star running back Deuce McAllister filed for bankruptcy protection for a Nissan car dealership he purchased in Mississippi, USA Today reported. A month earlier, McAllister was released by the Saints and denied the $7 million they would have paid him the following year. Nissan said he owed $6.6 million on the dealership.
25/26
Bob Levey / Getty Images
Joe Namath: Fur Coats
Arguably the most legendary and documented splurge by any sports celebrity came in 1971. Then, headline-grabbing New York Jets quarterback Joe Namath — who shocked the world in 1969 after delivering on an against-all-odds guarantee to win Super Bowl III — appeared on the sidelines with a full-length white fur coat. In 2014, a then-70-year-old Namath followed up the feat by showing up to Super Bowl XLVIII wearing an equally dazzling — and controversial — fur coat that reportedly cost $3,000.
26/26
Gabe Ginsberg / Getty Images for HUBLOT
Floyd Mayweather: $6.4M Watch Collection
Arguably the greatest boxer in history, Floyd Mayweather retired undefeated with 49 wins — and a reputation as one of history's most notorious spendthrifts. In 2013, Mayweather, who trademarked his slogan TMT (The Money Team), posted a picture of his watch collection on social media with a caption that read, "it's all about having choices." Mayweather said in his caption that the case of watches, which represents just part of his collection, is valued at $6.4 million.
Click through to read about Celebs Who Insured Their Body Parts for Millions
More on Celebrities
About the Author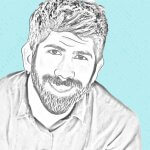 Andrew Lisa has been writing professionally since 2001. An award-winning writer, Andrew was formerly one of the youngest nationally distributed columnists for the largest newspaper syndicate in the country, the Gannett News Service. He worked as the business section editor for amNewYork, the most widely distributed newspaper in Manhattan, and worked as a copy editor for TheStreet.com, a financial publication in the heart of Wall Street's investment community in New York City.