The Richest Athletes in the Winter Olympics 2022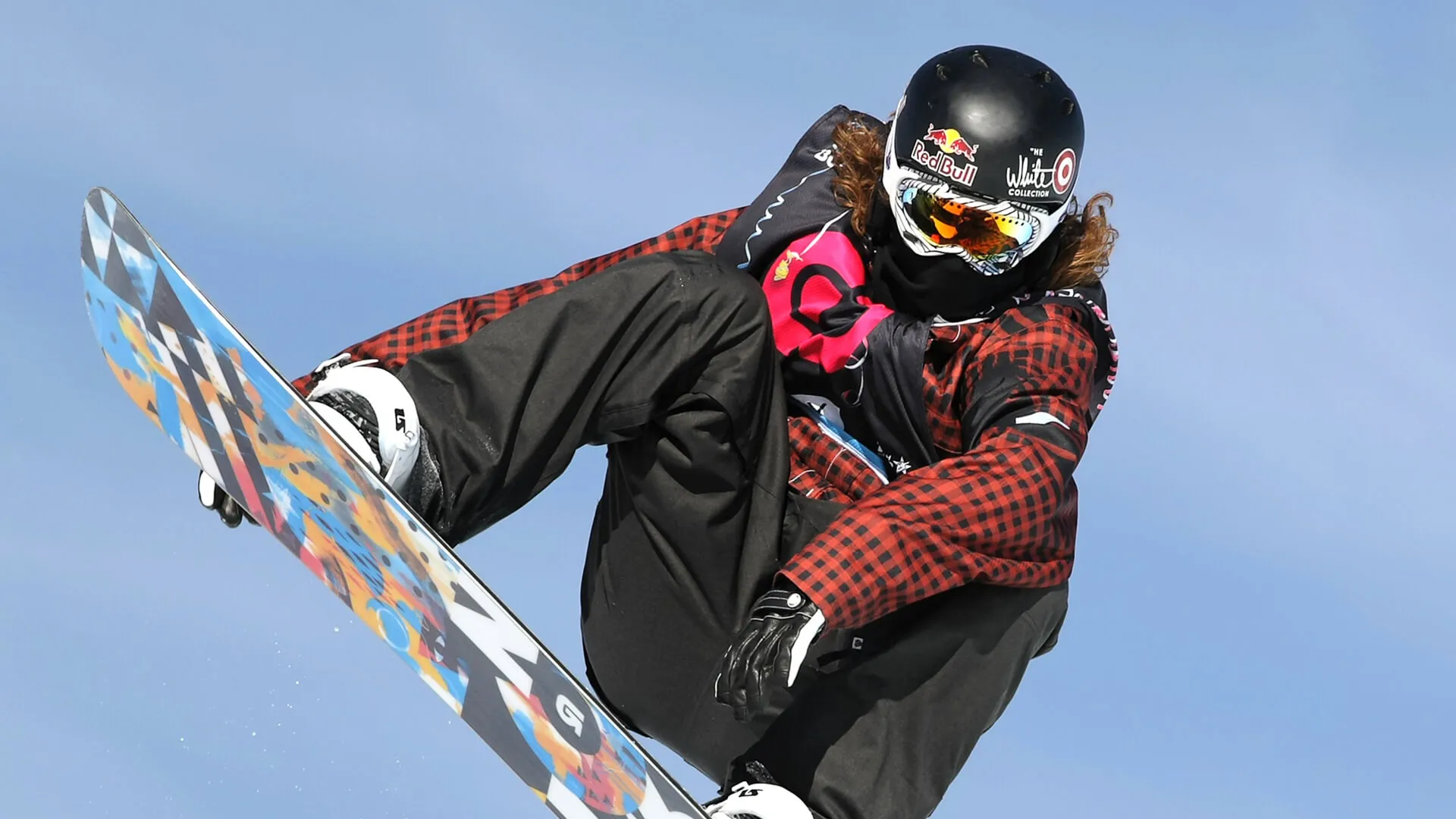 Some of the Richest Athletes Competing in the 2022 Winter Olympics
TThese athletes, from veteran Shaun White to 21-year-old Chloe Kim, already have more than an Olympic medal in their financial portfolio. There will be no shortage of new endorsement deals snagged by the breakout stars of the Winter Olympics in Beijing this February, but here are five American athletes who already have big bank accounts and will be competing in the XXIV Winter Games in the Chinese capital city.
Shaun White
Shaun White net worth: $60 Million
Considered by some to be the most famous Team USA Winter Olympic athlete ever, snowboarder Shaun White made his Olympics debut in 2006 in Turin, Italy, at age 19 and won a gold medal in the halfpipe competition. With his long red hair, White became known as "The Flying Tomato," and his skill and his personality made him a target for endorsements.
White's most notable sponsorship agreement came in 2008, when he signed a 10-year deal with Burton Snowboards. At the time, it was the longest contract in snowboarding history. By 2008, White was already well-known to the folks at Burton, however. They'd been sponsoring him since age 7, Forbes reported.
Without an equipment sponsor for the first time, White set out to customize his own gear and launched a company with his brother, Whitespace. In January, Whitespace released a limited number of snowboards, with more apparel and snowboard equipment to come later this year, per Forbes.
Among his past and present endorsement deals: Red Bull, Target, Oakley, Hewlett-Packard and Unisoft. The Red Bull partnership deal signed in 2007 was exceptionally lucrative, reportedly paying him more than $1 million annually, but it expired in 2011 after White's team of agents at Creative Artists Agency had been seeking a beverage deal worth at least three times that, according to ESPN.
Now 35, the San Diego native qualified to compete in the halfpipe event yet again in Beijing. He has three Olympic gold medals and 23 X Games medals, including 15 gold.
Make Your Money Work for You
Jamie Anderson
Jamie Anderson net worth: $4 Million
Jamie Anderson grew up on the slopes in South Lake Tahoe, California, and got her first endorsements at age 10. She made her Olympic debut in the 2014 Sochi Games and won the women's slopestyle event. She defended her championship four years later in Pyeongchang and added a silver medal in women's big air. With those 2018 results, she became the first female snowboarder to win two Olympic gold medals and the first to win two medals at one Olympics.
Her endorsements, past and present, include Billabong, Monster Energy, Oakley and GoPro.
GoPro featured her emphatic win at the 2016 World Championships of Snowboarding loud and proud on their website alongside signature footage of her stunts. Part of her deal with Oakley allowed her to design her own line of snow goggles for the brand.
Anderson, 31, has helped others break into winter sports through the Jamie Anderson Foundation. The mission of the foundation, created in 2013, is to support the dreams of young athletes and to help them become community leaders and advocates for the environment. Since then, the foundation has give more than 30 winter sports athletes the equipment, clothing, financial aid and season passes they need to travel to national competitions, according to her website.
"By introducing winter sports to future generations and providing them access to the mountains, they are naturally guided to care about the environment and to create social movement," the website reads.
Mikaela Shiffrin
Mikaela Shiffrin net worth: $3 Million
When Alpine skier Mikaela Shiffrin won her first Olympic gold medal in Sochi in 2014, the financial future was bright for the then-18-year-old with a least one business publication estimating her endorsement contracts could bring her up to $50 million over her career.
While the total value of her endorsements is unknown, she has had plenty of them since 2014 — Adidas, Barilla, Bose, IKON Pass, Longines, Oakley and Red Bull included.
Shiffrin is one of the key athletes to watch in the 2022 Beijing Games, and her races will get maximum television exposure, undoubtedly pleasing her sponsors. She will be looking to add to the golds she won in women's slalom in Sochi and women's giant slalom in 2018, when she also captured the silver medal in women's alpine combined. She could ski in as many as five events in Beijing.
At 26, the Colorado native is skiing royalty. She has more world championship medals – 11 – than any other American skier. On the world stage, she has 72 World Cup wins, third behind Ingemar Stenmark of Sweden and American Lindsey Vonn.
Make Your Money Work for You
Lindsey Jacobellis
Lindsey Jacobellis net worth: $1 Million
Snowboarder Lindsey Jacobellis will be competing in her fifth Winter Olympics and looking for her first gold medal to join the silver she won in snowboardcross at the Turin Games in 2006.
That was the year that, just before the Olympics, Dunkin' Donuts famously partnered with the U.S. Ski and Snowboard Association. According to a press release from the coffee giant, "snowboarding and skiing are demanding sports where athletes can benefit from the quick pick-me-up that Dunkin' Donuts Iced Coffee provides. Athletes like Lindsey love our iced coffee."
Jacobellis effectively became the spokesperson for the ad campaign through the 2006 Games and was vocal about her enthusiasm for the partnership, saying that "a future world champion could be a few iced coffees away from finding their true love."
In addition to her skill on the slopes, Jacobellis is known for her trademark set of curls. It was only natural for her to partner with haircare brand Paul Mitchell, helping promote their 2012 "Curl" campaign and with the launch of a line of products specifically designed for women with curly hair.
Now 36, she will be competing in Beijing in snowboardcross. Her fifth Winter Olympics appearance ties a record for the most by an American woman.
Red Gerard
Red Gerard net worth: $1 Million
Snowboarder Red Gerard made his Olympic debut at age 17 in the 2018 Winter Games and won gold in the slopestyle event and finished fifth in big air. He became the youngest snowboard Olympic gold medalist in history and the youngest American man to win a gold medal in 90 years, according to The Athletic.
He'll be back in Beijing in the slopestyle event, looking for another medal. He took up snowboarding at age 2, and when the family moved from Cleveland to Colorado when he was 7, his passion for the sport took off. Hearing about a talented kid who needed help with his helmet, Burton Snowboards took an interest and became a sponsor. His sponsors have multiplied through the years and have included Red Bull, Von Zipper, ProTec, Celtek, Mountain Dew, Toyota and Bose.
In 2021, he signed on with Quiksilver and in January, he became part of the #PoweredbyHomeLight roster of current and former athletes promoting HomeLight, a real estate technology platform.
"This is an incredibly important season in my athletic career, and I wouldn't be where I am today without the support from my team, coaches, family members and sponsors," he said in a news release when he joined HomeLight.
Make Your Money Work for You
Chloe Kim
Chloe Kim Net Worth: $400,000
By the time Chloe Kim competed in her first Olympics in 2018 in Pyeongchang, she already was a social media darling with sponsors that included Toyota, Target and Monster Energy, and she had landed a place on Forbes' 30 Under 30 sports list in 2017.
Her fame – and fortune – only grew after she won the gold medal in women's halfpipe at age 17. She'll be attempting to repeat the feat in Beijing, and success will increase the endorsement deals available to her. In her short career, she also has had deals with Mondelez, Samsung, Nike, Burton and Oakley. In 2021, she signed on with Roxy to merge her passions – fashion and snowboarding – and design a snow collection of outwear for the company. In an interview with CNBC in 2018, she said she is very particular about the endorsement deals she accepts.
"I love working with sponsors," she said. "It's so much more than just a contract. I genuinely only want to work with people that I agree with on certain things.
"There were many sponsors I didn't want to work with because I didn't agree with their messages that they wanted to use me to convey."
More From GOBankingRates
Rachel Farrow contributed to the reporting for this article.