The 5 Best NFL Players When It Comes to Money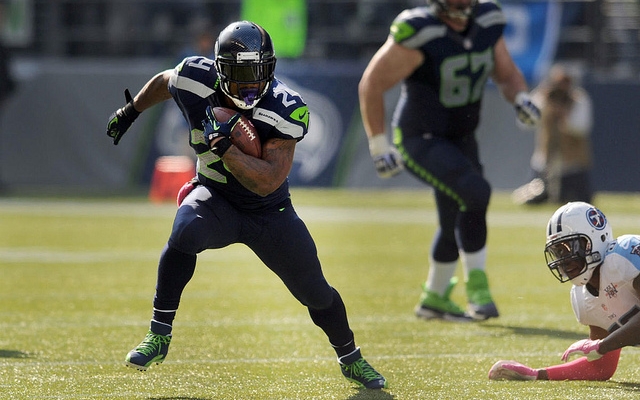 The top-paid NFL players earn more in a few years than most Americans do in a lifetime — Chiefs quarterback Patrick Mahomes, for example, is now pulling in $45 million a year with the richest contract in league history.
According to the Wall Street Journal, however, at least 15 percent of players wind up declaring bankruptcy within 12 years of retirement. Broke NFL players are so common, in fact, that the sports media is filled with tales of reckless investments, lavish purchases, outrageous partying, and other high-priced lifestyle choices gone bad.
Whether they're sprinting down the field or speeding along the highway in expensive sports cars, NFL stars have a reputation for living life in the financial fast lane. However, plenty of athletic superstars actually live quite small. Here are some famous footballers who save their pennies, shun material excess, and plan for the future.
Click through to meet the NFL stars who set excellent financial examples.
Last updated: Dec. 17, 2020
Marshawn Lynch
One of the most accomplished running backs in modern history, Seahawks great Marshawn Lynch went public this month with news that he's considering coming out of retirement for the third time—but only if it's to play for a Super Bowl contender. He certainly doesn't need to do it for the money. 
According to Business Insider, which reported on a radio interview involving the NFL Network's Ian Rapoport, Lynch got in the habit of tucking away every dollar of his on-field salary starting when he was drafted in 2007. He lived off the millions he made from several lucrative endorsement deals and his Beast Mode clothing line and saved the rest.
"Marshawn Lynch has a lot of money," Rapoport said. "He hasn't spent a dime of his actual playing money… ever."
That was a few years back, but if Lynch stuck to his plan, he has nearly $56.77 million in career earnings in the bank today.
Cream of the Crop: 12 of the Richest Athletes of All Time
Make Your Money Work for You
Kirk Cousins
Minnesota Vikings quarterback Kirk Cousins has some good advice for his colleagues in the NFL. "You don't know how long you're going to play," Cousins said in a 2016 interview with the Wall Street Journal. "You've got to save every dollar even though you are making a good salary."
At the time of the interview, Cousins drove a 16-year-old GMC Savana van that used to belong to his grandparents.
"It's better to buy appreciating assets than depreciating," he told the Wall Street Journal. "No yachts, no sports cars."
Not only did he opt against a typical NFL supercar, but he also steered clear of the classic celebrity mansion, choosing to live in an apartment with a roommate who happened to be an NFL lineman.
The duo apparently furnished the place with hand-me-down furniture and miscellaneous repurposed items they were given by teammates, including a bunch of fake trees.
Rob Gronkowski
When Rob Gronkowski retired in 2019, he walked away from his long and illustrious career with every penny of the $54 million he earned since being drafted in 2010. The famed Patriots tight end, of course, came out of retirement to follow his partner in Super Bowl rings Tom Brady to the Tampa Bay Bucs—but his frugal financial strategy never changed uniforms.
Aside from being an explosive, sure-handed touchdown machine, Gronk was famous for living off of his endorsement money and not touching a dollar of his outsized salary.
"I'd just say keep it simple," Gronkowski told Business Insider in 2018. "Keep it easy, and I'd say keep it simple. Get what you need to be comfortable, save the extra."
Make Your Money Work for You
Glover Quin
Former Detroit Lions safety Glover Quin retired in 2019, but his notoriously cheap habits are a legend for the ages.
According to ESPN, however, "cheap" is a synonym for "smart" in Quin's eyes.
For years, Quin still drove the same Yukon Denali he owned when he was drafted in 2009. It's all part of his 30/70 plan. In his playing years, Quin and his family lived off just 30 percent of his salary. For his first three years in the league, that was $6,000 a month. The rest he invested in stable, publicly-traded blue-chip stocks.
The trick is discipline and refusal to deviate.
"I like to call it tunnel vision," Quin told ESPN. "It's not good to have tunnel vision on the field, because you need to know what's going on around you, but when you're in life, especially in this field, you need to have tunnel vision, because you see so many guys around you buying cars, buying jewelry, doing this, spending money, talking about the money that they spend."
Jordy Nelson
Like Glover Quin, former Green Bay Packers wide receiver Jordy Nelson left the game in 2019. Also like Quin, Nelson's legendary thriftiness still lives on.
While calling into the Dan Le Batard radio show, Nelson recounted his childhood growing up on a farm in Kansas. Raised to perform difficult and tedious agricultural labor for his family, Nelson credited his upbringing for his NFL work ethic. He also admitted to a history of frugality.
"I am extremely cheap," he told the hosts when they asked about his reputation as a penny pincher.
Nelson told the hosts about a habit he had of staying in his hotel room and eating NFL-provided snacks, so he could keep the per diem money he and his teammates receive to dine on the road.
The flabbergasted host said, "Wait a minute, Nelson, you've got a $39 million contract that came with, like, a $12 million bonus. You're hoarding the per diem so that you can just have the team snack?"
"Yeah," the famously frugal celebrity responded.