24 Athletes Who Lost Their Huge Endorsement Deals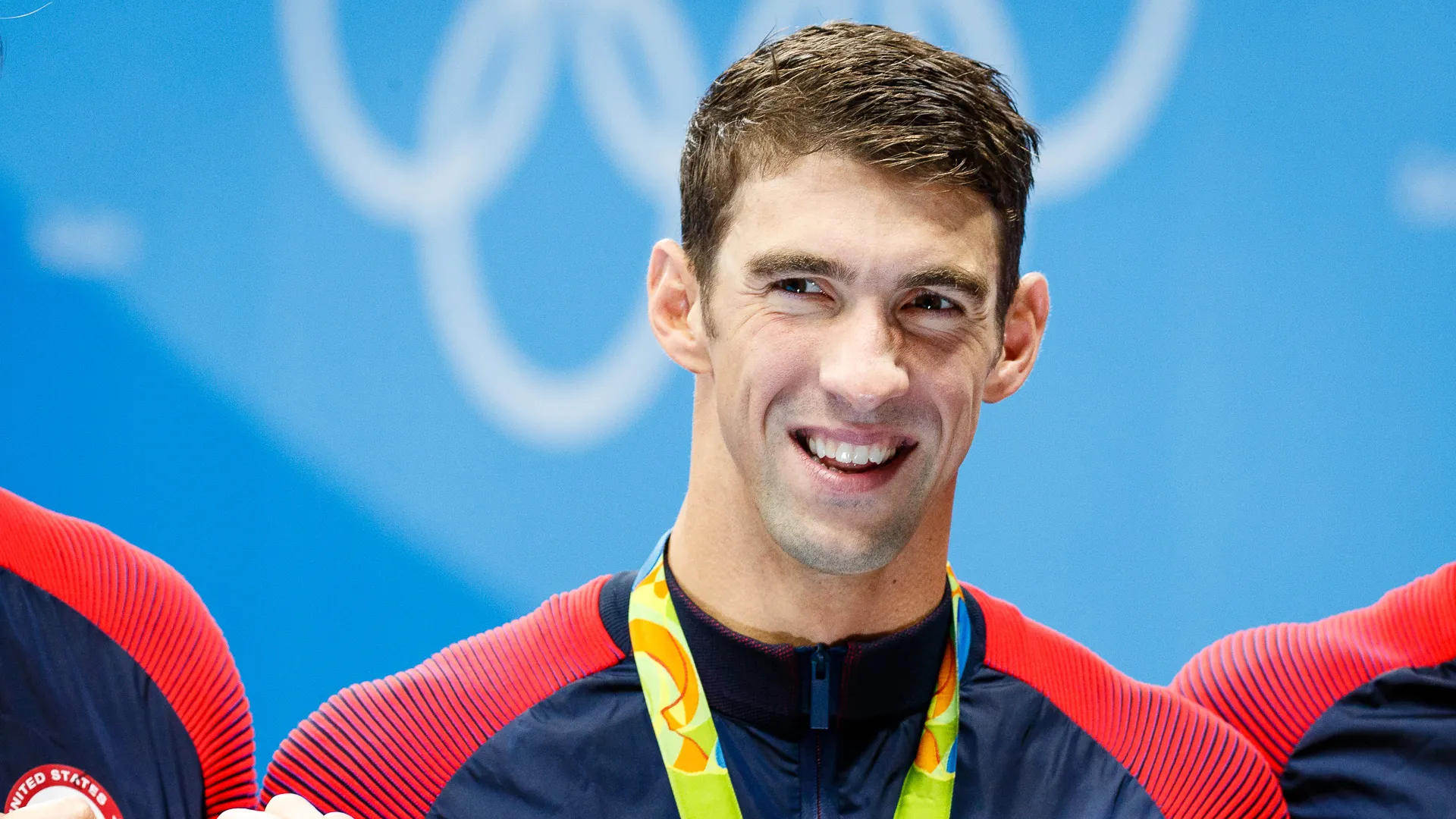 Many athletes make far more money selling their celebrity off the playing field than they do from their professional salaries. The most famous and well-regarded athletes score lucrative contracts by lending their celebrity to corporations who want the public to associate their brands with an athlete's image. These athletes wear clothing with a brand's logo or extol the virtue of a product and get a really big check in return. When athlete endorsements work, they work for both parties.
Most endorsement deals also tend to come with moral clauses that let the company exit the contract if the celebrity lands in trouble or tarnishes their reputation. In the big-money world of celebrity endorsements, this is not an uncommon occurrence. Unfortunately, these athletes lost endorsements — and they lost the big, big money as well.
Last updated: Aug. 20, 2020
Make Your Money Work for You
1. Lance Armstrong
Deals lost: Trek, Easton-Bell Sports, 24-Hour Fitness, Nike, Anheuser-Busch, RadioShack, Oakley, Honey Stinger, FRS
Money lost: An estimated $150 million
On a single day in 2012, eight of Lance Armstrong's 11 sponsors terminated contracts or announced plans not to renew them, CNBC reported. A few days later, Oakley, Armstrong's last remaining sponsor, cut ties with the iconic cancer survivor, whose name was synonymous with championship cycling.
The reason: The U.S. Anti-Doping Agency released a report containing evidence that the seven-time Tour de France champion had taken and concealed his use of banned substances. Armstrong also had all of his titles stripped, was banned from cycling for life and saw his net worth plummet.
Armstrong, however, is staging a very successful comeback, albeit off the course. In 2019, Bloomberg reported that Armstrong's cycling-related podcast "The Move" partnered with several big sponsors and earned the fallen star $1 million during the Tour de France competition two years straight.
2. Tiger Woods
Deals lost: Accenture, AT&T, Gatorade, Buick
Money lost: $22 million
At least 90% of the $1.4 billion Tiger Woods has earned since his pro debut in 1996 came from endorsements. In 2010, Tiger Woods earned $22 million — or 30% — less than he did in 2009, ESPN reported. That year, a highly publicized affair along with a car crash and, eventually, a $100 million divorce led to all but one of his major blue-chip sponsors dropping him.
Nike stuck with him throughout, and — although his recent earnings are less than half of what they were at his peak of $115 million in 2008 — the company continues to pay him $20 million a year, Forbes reported. He's also since added companies such as Rolex, Upper Deck, Kowa and Hero MotoCorp to his portfolio, according to his website.
3. Maria Sharapova
Deals lost: TAG Heuer, American Express, Avon
Money lost: Unknown
In March 2016, Maria Sharapova — who was the reigning highest-paid female athlete in the world for more than a decade — shocked the tennis world when she failed a drug test after taking a substance that she said she didn't know was banned.
Porsche and Nike suspended relations with Sharapova, who would eventually be suspended from playing for two years, and TAG Heuer opted not to renew its contract. In June 2016, Nike — easily Sharapova's most important sponsor — reversed course and said it would stick with her. Evian and Head also committed to stand by Sharapova.
Make Your Money Work for You
4. Oscar Pistorius
Deals lost: Nike, Oakley, Thierry Mugler
Money lost: $2 million a year
In 2013, Olympic champion racer Oscar Pistorius shot and killed his girlfriend, model Reeva Steenkamp. He was later convicted of murder. The double amputee's sponsors promptly began to break ties him — he was highly marketable because of his inspirational backstory. The South African was eventually sentenced to six years in prison, a sentence that was criticized as too light by his detractors.
After a series of sentence adjustments and appeals, Pistorius remains in prison today and is not eligible for parole until 2023.
Losing or Making Money? Tim Cook Is Now a Billionaire — How 50 of the Richest People Have Fared During the Coronavirus Crisis
5. Michael Vick
Deals lost: Nike, Reebok, AirTran Airways, Rawlings, Donruss, Upper Deck
Money lost: Unknown
In 2007, NFL quarterback Michael Vick was indicted for running an illegal dogfighting ring. Nike canceled the new Vick shoe, and his sponsors fled. He was suspended from the league and eventually convicted and sentenced to prison. After serving 21 months in federal prison, Vick reemerged and had a second NFL career that included a trip to the Pro Bowl.
In 2011, Nike re-signed Vick, the first time in the company's history that it re-signed someone after terminating them for moral reasons. He picked up other sponsors as well, including Unequal Technologies and MusclePharm, Forbes reported.
In 2019, a news article purporting that Nike had entered into a new partnership with Vick went viral, causing both widespread outrage and an outpouring of support. In classic internet fashion, it wasn't what it seemed. The minority of people who actually clicked the article and read it found out quickly that it was merely a recirculation of an article from 2011.
Today, Michael Vick is worth $16 million, according to Celebrity Net Worth.
Make Your Money Work for You
6. Ray Rice
Deals lost: Nike, Vertimax, Electronic Arts, Dick's Sporting Goods
Money lost: $1.6 million per year
In 2014, TMZ released a video of Baltimore Ravens running back Ray Rice allegedly knocking his fiancee unconscious in an elevator. Nike severed ties and pulled his jerseys from stores, and Modell's took his jerseys out of stores and off its website, AdWeek reported. In the end, he was cut from the Ravens, and every sponsor dropped him.
Rice remains a pariah, which is why media watchers scratched their heads in early August when Rutgers University promoted a throwback video featuring standout Scarlet Knights alumni during their playing days in New Jersey—including none other than Ray Rice.
7. Barry Bonds
Deals lost: Potential endorsements never achieved
Money lost: $10 million a year
In 2007, Barry Bonds was chasing Hank Aaron for the most-coveted record in baseball — most lifetime home runs. Yet Major League Baseball couldn't convince a single one of their 19 official corporate partners to sponsor the chase, Bloomberg News reported.
Even early in his career, corporate sponsors were reportedly turned off by Bonds' difficult personality. That year, however, his great accomplishments withered under the shadow of alleged steroid use, which he later admitted to taking in court testimony in 2011, but said he was misled into thinking it was flaxseed oil and arthritis cream.
Although Bonds earned a relatively paltry $2 million from endorsements in 2006, heavyweights like Wheaties balked at the chance to work with Bonds, as did MasterCard when steroid allegations first surfaced in 2005. When he broke the single-season home run record in 2001, Bonds landed deals with Yum!, Fila, Franklin Sports and Charles Schwab, but those were short-term contracts that weren't extended.
The New York Times reported in 2007 that Bonds' unlikability and alleged steroid use cost the slugger $10 million a year in missed opportunities.
Unlikable as he may be and cheat as he almost certainly did, Bonds is still the all-time home run king, asterisk or no asterisk — and the last ball he ever sent soaring over an outfield wall is worth a small fortune. On Aug. 11, it was announced that the ball from Bonds' homer No. 762 — which he hit against the Colorado Rockies at Coors Field on Sept. 5, 2007 — had been put up for auction with bids starting at $50,000. The ball had already changed hands twice, first fetching $376,612, and then later selling for $282,900.
Make Your Money Work for You
8. Adrian Peterson
Deals lost: Radisson, Castrol, Nike
Money lost: $4 million
In December 2014, when the NFL was considering suspending Adrian Peterson after he pleaded no contest to child abuse charges, the Minnesota Vikings running back asked the NFL to consider the $4 million he lost in sponsorship deals as part of his punishment, ESPN reported. Nike, Castrol and Radisson had all severed their relationships with Peterson.
When he returned to the league in 2015, however, he played well and sponsors regained interest. Shortly after his return, he was signed by Adidas.
After signing with Washington in 2018, the future Hall of Famer tallied his eighth 1,000-plus yard season. Despite that and despite being back in the corporate world's good graces, a creditor claimed in July that Peterson defaulted on a loan and is $7.8 million in the hole.
Big Losses: Justin Bieber, Billie Eilish and Other Musicians Set To Lose Millions to COVID-19
9. Wayne Rooney
Deals lost: Coca-Cola
Money lost:

£

600,000 per year
In 2010, Wayne Rooney was in the news after allegations of cheating on his then-pregnant wife. Although Coca-Cola took him out of their ads for Coke Zero, the brand still maintained its relationship with Rooney. Then, after a series of events — including an on-air, foul-mouthed rant — Coca-Cola dropped the British soccer star.
Other sponsors stuck by him. In 2016, Rooney made $6 million in earnings from endorsements with big brands such as Nike, Forbes reported.
In July, Forbes reported on the arrival of a brand-new platform that links corporate sponsors with athletes across 50 sports called OpenSponsorship. Among the biggest stars to join the new marketplace were soccer greats Megan Rapinoe and Wayne Rooney.
10. Michael Phelps
Deals lost: Kellogg
Money lost: Unknown
With 23 gold medals, swimmer Michael Phelps is the most decorated Olympian in American history. In 2009, Kellogg dropped Phelps after a photo of him allegedly smoking marijuana at a college party went viral. Other sponsors such as Subway stood by him. Then, in 2014, Phelps was arrested for his second DUI.
Experts predicted he would survive the second public fiasco — and largely, they were right. Currently, he's endorsed by Under Armour, Omega, Master Spas, Sol Republic headphones, Aqua Sphere and 800Razors.com.
Make Your Money Work for You
11. Rashard Mendenhall
Deals lost: Champion (Hanesbrands)
Money lost: Unknown
In 2011, Rashard Mendenhall tweeted controversial statements about the recent killing of Osama bin Laden, which he followed up with comments regarding 9/11. Three days later, one of Mendenhall's biggest sponsors, Champion, owned by Hanesbrands, announced they were dropping Mendenhall.
He filed a $1 million lawsuit against Hanesbrands for breach of contract. In 2013, the two parties reached an agreement for an undisclosed amount of money.
In 2015, Mendenhall switched gears from playing football to working in Hollywood on a TV show about people who play football. He landed a gig as a writer, producer and actor in HBO's "Ballers" with Dwayne Johnson.
12. Ben Johnson
In the 1988 Summer Olympics in Seoul, South Korea, the world was abuzz with the ferocious rivalry between the two fastest men on the planet: Canadian Ben Johnson and American Carl Lewis. Johnson won the highly anticipated 100-meter race, took home the gold medal and set a new world record.
Forty-eight hours later, his world unraveled as news spread that he had tested positive for anabolic steroids. His medal was revoked, his country stopped lifetime payments on his contract, he was suspended from his sport and his biggest sponsor, Diadora, dropped him. Johnson largely disappeared from view after a failed comeback bid.
Find Out: How Barry Bonds, Cecil Fielder and Other MLB Players Lost Their Fortunes
13. Aaron Hernandez
Deals lost: Cytosport, Puma
Money lost: Unknown
In 2013, New England Patriots star tight end Aaron Hernandez was a person of interest in a homicide investigation. Corporate sponsors such as Cytosport, and later Puma, dropped him after he was charged with murder.
In April 2015, Hernandez — who quickly rose to NFL stardom and earned a $41 million contract, the second-highest ever for a tight end — was convicted of first-degree murder. He was sentenced to life in prison, and he died by suicide in April 2017.
Make Your Money Work for You
14. Jon Jones
Deals lost: Nike, Reebok
Money lost: Unknown
One of the most popular and successful fighters in the MMA world, Jon Jones' star plummeted when he was arrested for a hit-and-run accident in 2015. A year earlier, Jones claimed that Nike dropped him for an out-of-the-Octagon brawl, according to Yahoo Sports.
For the 2015 incident, he served a suspension and suffered the loss of all of his corporate sponsors, including Reebok. When Jones was reinstated to the UFC in 2016, GAT Nutrition became the first major corporate sponsor to give him an endorsement deal.
While Jones no longer commands top corporate sponsorship dollars like Conor McGregor, he remains a fan favorite — and he apparently knows it. At the end of May, an MMA publication reported that Jones, who is notoriously difficult to work with, offered to move up to the heavyweight division to fight the feared Francis Ngannou, but only for a huge payday estimated to be in the neighborhood of $30 million. UFC boss Dana White promptly refused.
15. Manny Pacquiao
Deals lost: Nike
Money lost: Unknown
While campaigning for the Senate in his native Philippines, boxer Manny Pacquiao reportedly said that gay people were "worse than animals." His main sponsor, Nike, which has partnerships with several LGBT groups, quickly dropped Pacquiao and condemned his statement.
However, he may be making a comeback in the boxing ring. Irish UFC star Conor McGregor made headlines and big money when he agreed to a cross-discipline boxing match against Floyd Mayweather, and it's rumored that he's trying to reclaim some of that same publicity and pay with another super bout. As of August, there's talk of an upcoming — and still unconfirmed — boxing match pitting McGregor against Pacquiao.
16. Jason Giambi
Deals lost: Nike, Arm & Hammer, Pepsi
Money lost: Up to $3 million
Jason Giambi was just one of several superstars caught up in the wide-ranging steroid scandal that swept baseball in the mid-2000s. Once Nike dropped him, his other sponsors were quick to follow.
It's unclear how much Giambi lost in total, but before his slide from being one of the most marketable players in baseball, his endorsements totaled roughly $3 million, The New York Times reported.
Don't Let It Happen To You: 31 Hidden Ways You're Bleeding Money Every Month
17. Gilbert Arenas
Deals lost: Adidas
Money lost: $40 million
Gilbert Arenas of the Washington Wizards had one of the most lucrative commercial contracts in all of basketball — until the NBA star pleaded guilty to bringing four unregistered firearms into the Verizon Center in 2009. After he was suspended by the NBA, Adidas dropped him as a corporate spokesman and canceled his massive eight-year, $40 million contract.
18. Warren Sapp
Deals lost: Bud Lite, ZYPPAH
Money lost: Unknown
NFL legend Warren Sapp was fired by NFL Network after he was arrested in a prostitution sting on Super Bowl weekend 2015. Soon after, the Hall of Famer was dropped by major corporate sponsors, including Bud Lite and ZYPPAH, a company that makes mouthpieces to control snoring. The charges against him were later dropped after he completed a prostitution solicitation counseling program.
19. Marion Jones
Deals lost: Nike
Money lost: Unknown
Marion Jones was a star of the 2000 Sydney Olympics, winning three gold medals, including the 100-meter sprint, but suspicions soon began about her using performance-enhancing drugs. In 2006, Nike didn't renew its contract with Jones. She announced her retirement in 2007, and in 2008, she was sentenced to six months in prison for lying to federal prosecutors about her use of steroids.
20. Mike Tyson
Deals lost: Pepsi, Toyota, Kodak, Suntory Beer, USA Today, Nintendo
Money lost: At least $10.75 million
In 1988, Mike Tyson was the most feared boxer in the world and the youngest champion in history. He was also in the early stages of what would become one of history's most dramatic celebrity downward spirals. That year, the Chicago Tribune called him an "unsellable superstar." The article chronicled a series of incidents including car accidents, rumors of suicide attempts, street brawls, police encounters and, most damagingly, a devastating interview with Barbara Walters in which then-wife Robin Givens alleged that he was a violent, abusive drug addict.
Deciding that he was more trouble than he was worth, USA Today, Toyota, Kodak and Suntory Beer canceled endorsement deals with Tyson worth at least $2 million. When Pepsi canceled a $10 million deal with the troubled knock-out artist, Tyson was left with only a $750,000 contract to pitch for Nintendo. Within a year or two, that was gone, too, and Tyson was left with no major sponsors.
Although many people assume that the game maker severed ties with the troubled former champion because of his arrest for rape in 1991, Nintendo actually dropped the diminished fighter a full year earlier, after Tyson lost to Buster Douglas in 1990 in one of the greatest upsets in boxing history.
A Look at History: 20 Billionaire American Dynasties and How They Made Their Money
21. Kobe Bryant
Deals lost: McDonald's, Coca-Cola, Nutella, Spalding
Money lost: Unknown
Before 2003, Kobe Bryant was squeaky clean and infinitely marketable. That all changed after a rape allegation, which the married, five-time champion and Olympic gold medalist insisted was a consensual encounter in a Colorado hotel. The alleged victim would eventually refuse to testify after accepting an undisclosed sum of money from Bryant.
Although it's unclear how much money Bryant lost, McDonald's, Nutella, Spalding and Coca-Cola didn't renew their contracts with the Lakers star. Nike and others, however, stuck with him, and within a few years, the Kobe Bryant brand and endorsement machine was roaring on all cylinders once again.
On Jan. 26, 2020, things like multimillion-dollar corporate sponsorships and NBA titles suddenly seemed small when the world learned that Kobe Bryant, one of the most significant athletes in history across all sports, was killed in a helicopter crash in Calabasas, California, at the age of 41.
22. Ryan Lochte
Deals lost: Ralph Lauren, Speedo, Airweave and Gentle Hair Removal
Money lost: $5 million-$10 million in future earnings
In 2016, 12-time Olympic medalist Ryan Lochte was suspended from swimming for 10 months and banned from participating in the world championships after he admitted to concocting a fake story about being robbed and kidnapped in Rio de Janeiro, the host city of that year's Olympics. The story, which he and several teammates fabricated, was an apparent effort by the group to cover their tracks after a night of drunken partying and vandalism. The incident squandered police resources in a poor country, portrayed the city of Rio in a negative light, humiliated the U.S. team — and cost Lochte dearly.
Every single one of the swimmer's major sponsors — including Ralph Lauren, Speedo, mattress maker Airweave and Gentle Hair Removal — quickly and publicly cut ties with Lochte. Forbes estimates that the incident cost the swimmer between $5 million and $10 million in future endorsement earnings.
In the ensuing years, Lochte had a family, went to rehab for alcohol abuse and is currently training to qualify for the 2021 Olympics, which were postponed from 2020 due to COVID-19. If he makes the cut, he'll be competing at the age of 37 against much younger swimmers, some of whom will be half his age. There's no word as of now whether sponsors would be willing to give him a second chance.
23. O.J. Simpson
Deals lost: Hertz
Money lost: Unknown
According to Ad Age, the hiring of football legend O.J. Simpson by Hertz in 1975 "marked a watershed moment for advertising, race and culture in the United States." The Juice's presence sent the car rental company soaring in both popularity and earnings, and the TV spots transformed Simpson into a genuine, bona fide celebrity.
Hertz, which stood by Simpson after he was accused of beating his wife so badly that she required hospitalization in 1989, finally walked away when the former running back was charged with brutally murdering her and a male acquaintance in 1994.
Today, Simpson is worth $3 million. After serving prison time for armed robbery, Simpson was granted parole in July 2017.
24. Magic Johnson
Deals lost: KFC, Target, Converse
Money lost: More than $25 million in future earnings
When Earvin "Magic" Johnson shocked the world by announcing he was HIV-positive in 1991, his many corporate sponsors pledged to stand by him — publicly at least. Behind closed doors, however, several companies began quietly distancing themselves from the basketball legend. Some — like Target and Kentucky Fried Chicken — simply failed to renew his contract when it expired and said their decisions had nothing to do with his illness. Converse and Pepsi pledged to stay with him, although Magic walked away from Converse shortly after.
In the end, advertisers found themselves in the unenviable position of facing public wrath by abandoning a victim of a terrible disease or being associated with what they assumed would soon be a gravely ill man whose admittedly reckless behavior contributed to his illness. Either way, Magic's magic wore off, and he was selling far fewer products in 1992 than he was in 1990. The Los Angeles Times estimated in 1991 that Johnson would lose more than $25 million in future contracts.
In the years since he retired, Johnson has emerged not only as a larger-than-life NBA legend but one of the most successful and diversified athlete-businessmen in history. His sprawling portfolio includes ownership of or investments in everything from restaurants and movie theaters to fitness chains and the Los Angeles Lakers. Most recently, Magic announced a new venture into the hemp and CBD market.
More From GOBankingRates
About the Author