How Rich Is NASCAR Driver Chase Elliott?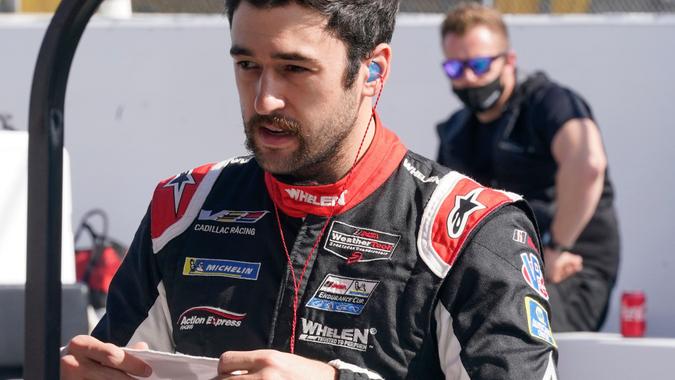 John Raoux/AP/Shutterstock.com / Shutterstock.com
Chase Elliott, a NASCAR professional who drives the No. 9 Chevrolet Camaro for Hendrick Motorsports, is only 25 years old.
Find Out: How Rich Is NASCAR Driver Jimmie Johnson?
Chase Elliott's Earnings and Wins
Since little information about his earnings or investments is available, he probably earned most of his fortune from his NASCAR wins and endorsement deals as a top driver. Aside from the All-Star race, NASCAR does not disclose the prize purse for its competitions.
However, Forbes reports that Elliott earned $10.2 million in 2020, with $8 million of that from his salary and winnings and another $2.2 million from endorsements. Elliott sold the most licensed merchandise of any driver in 2020, Forbes reports.
See the List: Most Successful Athlete From Every Decade
The son of NASCAR Hall of Fame member Bill Elliott, who drove the same number car, the younger Elliott has earned 11 career Cup Series wins. He also won the 2020 NASCAR All-Star Race at Bristol Motor Speedway, according to the NASCAR website. That race alone grossed Elliott and his team $1 million, according to USA Today. Sports Casting reported that the driver earns about 40% to 45% of the winnings, while the team receives the rest.
Make Your Money Work for You
Who's Richer: These Sports Stars or Their Significant Others?
Sponsors
Elliott has a number of sponsors. LLumar is the primary sponsor for the car he drives, and his personal sponsorships include UniFirst, NAPA, Chevrolet, Mountain Dew, Bosch and Siemens, according to Essentially Sports.
Check Out: Pro Athletes Who Have Lost Millions of Dollars
Charity
Elliott gives back through his nonprofit association, the Chase Elliott Foundation, which aims at supporting other organizations dedicated to helping people live "more beneficial, more joyful lives," according to EssentiallySports.com.
More From GOBankingRates
Net worth information is sourced from Celebrity Net Worth and accurate as of March 1, 2021.