How Much Is Coach Shaka Smart Worth?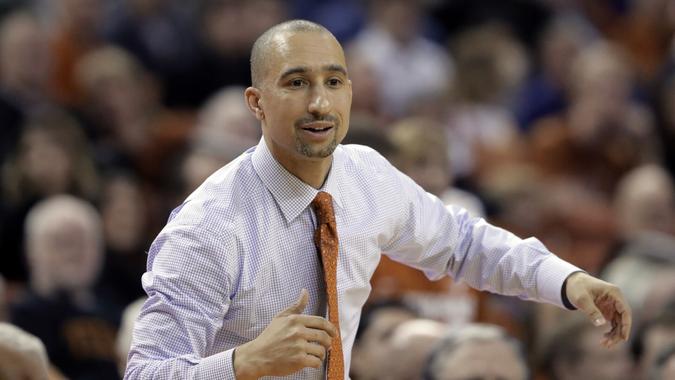 ©Eric Gay/AP/REX/Shutterstock
The University of Texas Longhorns' head coach for men's basketball is listed as one of the highest-paid college basketball coaches by Celebrity Net Worth, with an annual salary of $1.19 million.
One of the younger head coaches, born in 1977, Shaka Smart has a net worth of $15 million.
Find Out: How Much Is Coach Mike Krzyzewski Worth?
Shaka Smart Net Worth: $15 Million
Prior to leading the University of Texas to the Big 12 Conference, where they tied for fourth, and the NCAA Tournament in 2015-2016, he worked as head coach for the Virginia Commonwealth University Rams. He led the Rams to NCAA Tournaments for five years straight.
See: The Highest-Paid College Basketball Coaches in America
He is currently in his sixth season as head coach in Texas and has been responsible for recruiting freshmen who ranked among the Top 100 players nationally, according to Texas Sports.
However, his 2020 year with the Longhorns presented many challenges, with multiple blowout losses that nearly cost him his job. A positive COVID-19 diagnosis in January further hindered Smart's progress, with the team losing to the Oklahoma Sooners, according to a report on SBNation.
Make Your Money Work for You
Consider: Is It Financially Worth It for Schools To Play College Sports Right Now?
The Texas storms further impacted the Longhorns' practices, but the Longhorns and Smart pulled out three consecutive wins on the road for a 6-2 record in the past eight games. The team enters March Madness as a No. 4 seed, SBNation.come reports. If the Longhorns can keep up the momentum, Smart could save face and continue moving up the ranks as one of the NCAA's wealthiest and most well-respected men's basketball coaches.
More From GOBankingRates
Last updated: March 16, 2021
Make Your Money Work for You