10 Costliest NFL Celebrations of All Time
This is what happens when you party too much in the end zone.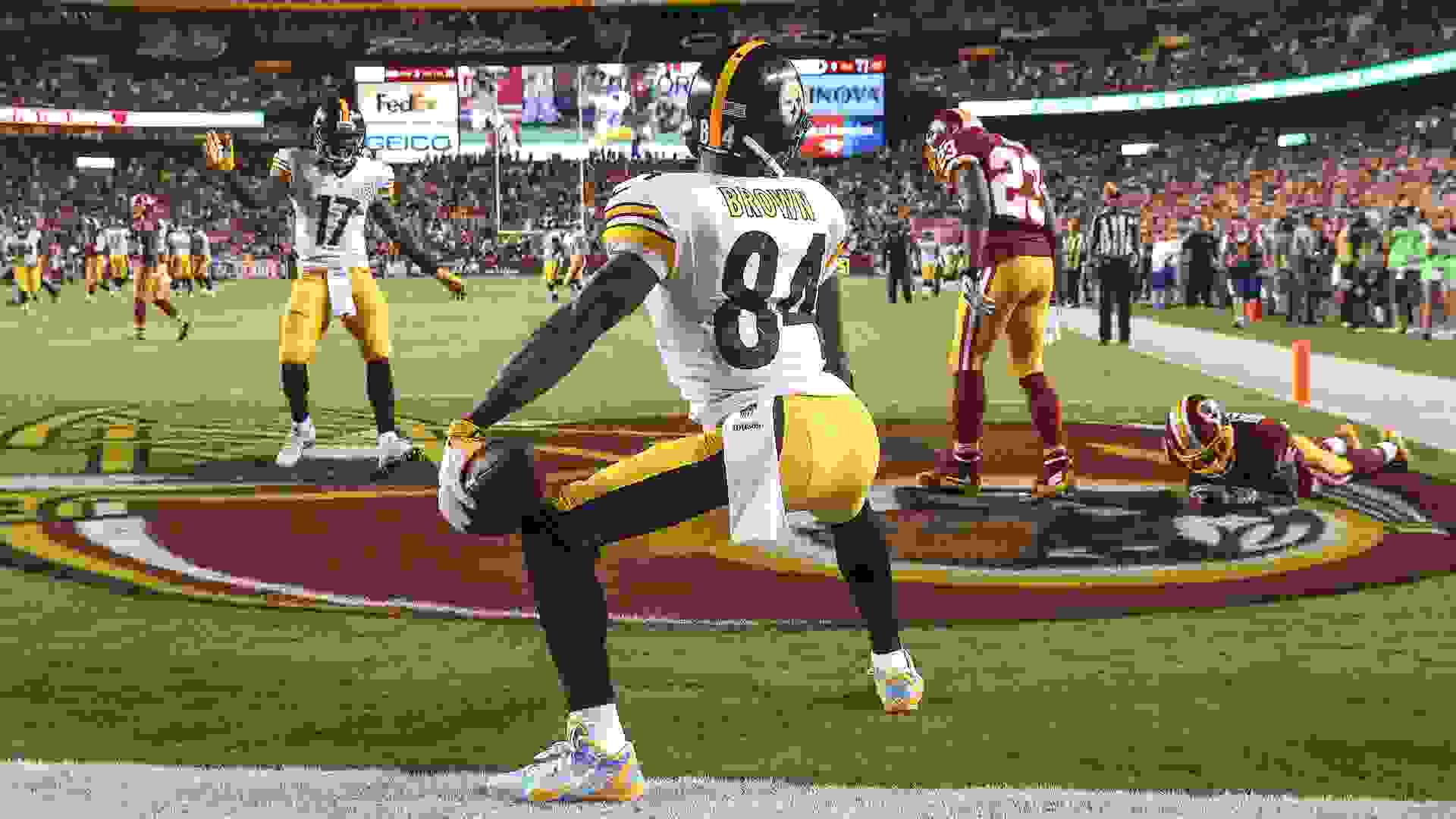 Before the start of the 2017 season, the NFL announced a relaxation on what Sports Illustrated referred to as the league's "death grip on touchdown celebrations." The recent trend toward attaching huge fines to even fairly tepid post-touchdown shenanigans made both fans and players alike feel that the end zone had become a boring place. According to CBS sports, even legendary hot dog Chad Johnson agreed that the league must preserve the game's integrity while allowing room for legitimate expressions of jubilation. But even though the league now acknowledges that the pendulum had swung too far, some players' bank accounts have suffered massive hits for end zone excess.
GOBankingRates examined fines assessed to NFL players for "celebration" starting in the 2002 season, according to data compiled by Spotrac. We organized the list from least to most costly fine. Click through to see how some of your favorite players lost money.
Make Your Money Work for You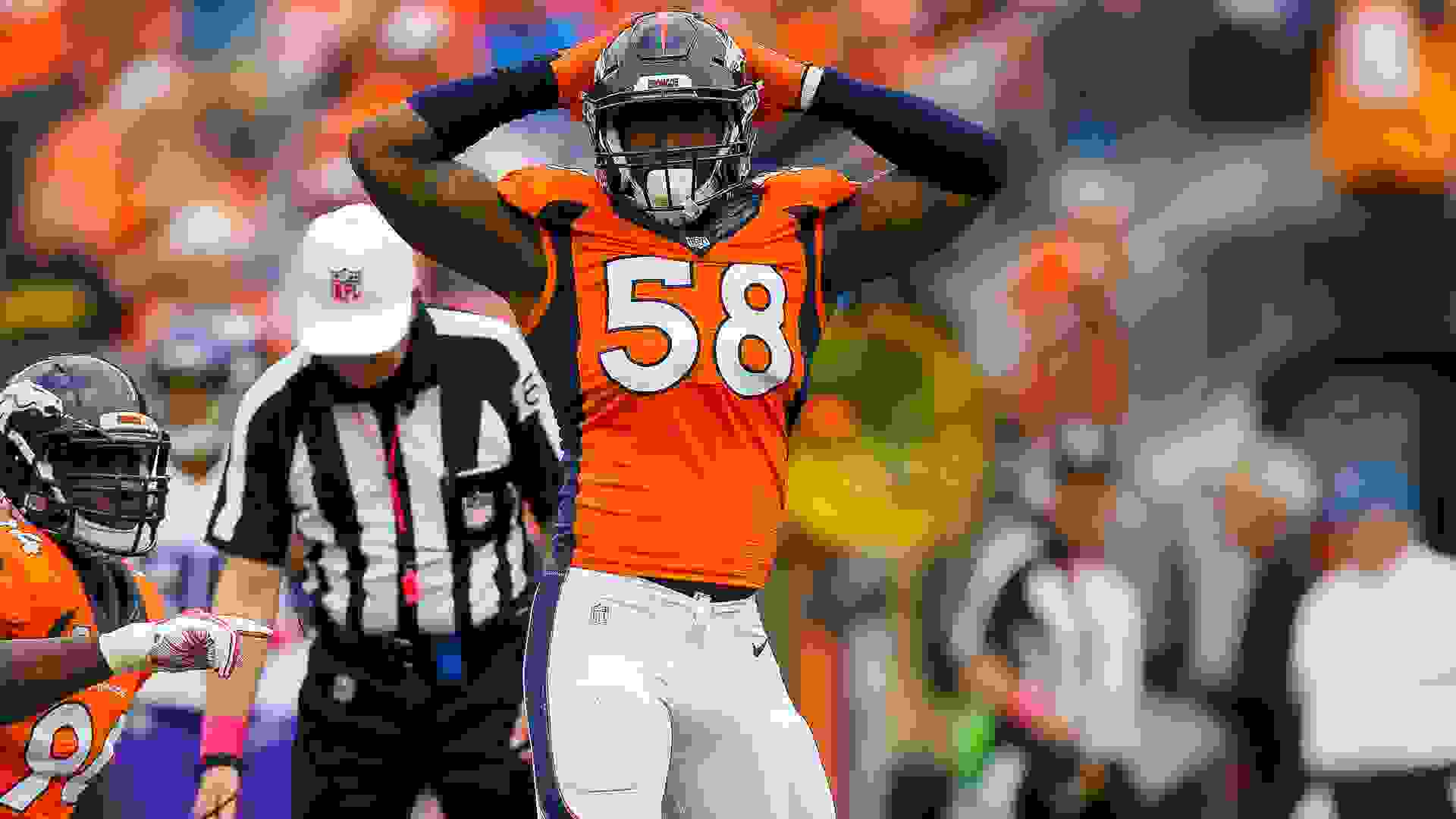 10. Von Miller
Denver Broncos outside linebacker Von Miller takes the No. 10 spot after being hit with a huge fine during week 13 of the 2015 season. Miller was fined when he did what the NFL referred to as a "Ravishing" Rick Rude-esque "pelvic thrust twirl" in response to a crushing hit he put on Detroit Lions quarterback Matthew Stafford. Miller's bank account has recovered, however. In 2017 he was one of the highest-paid players at the Pro Bowl.
Also during the same week of the same season, Pittsburgh wide receiver Antonio Brown was fined after a groin-first, quasi-bear-hug leap into the goalpost during one of the best touchdown celebrations ever. According to CBS Sports, the NFL didn't like the display, but "everyone else seemed to." It was not Brown's first fine — and it certainly wouldn't be his last.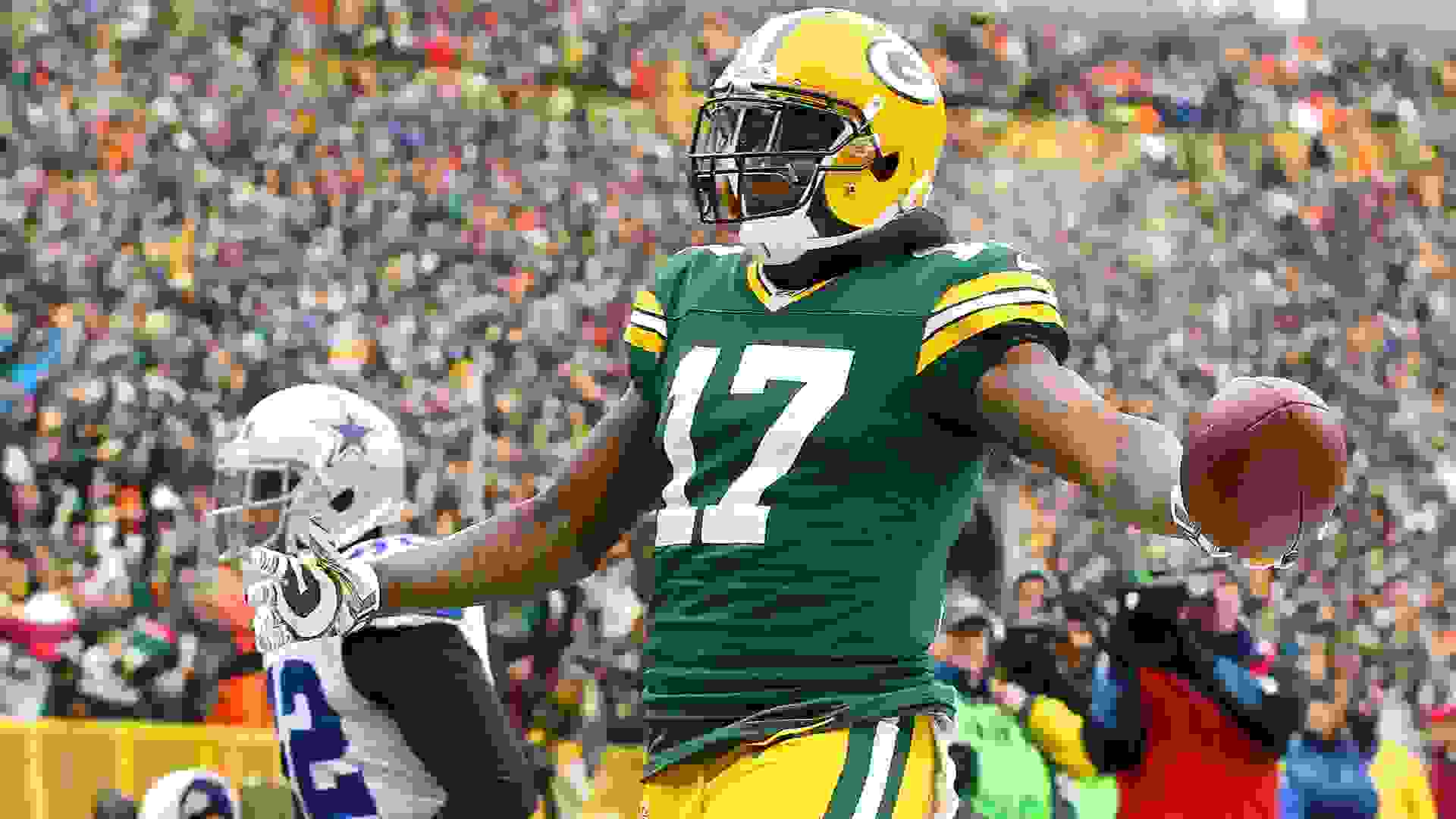 9. Davante Adams and the Unlucky 16
The NFL's effort to clamp down on end zone excess was so intense in 2016 that the league issued a staggering two dozen celebration fines that year — the most in any one year by far. Green Bay Packers' wide receiver Davante Adams was one of an astonishing 16 players from more than a dozen teams who were hit with NFL penalties of $12,154 in 2016, pitting them all in a tie for the title of ninth-highest excessive celebration fine in history.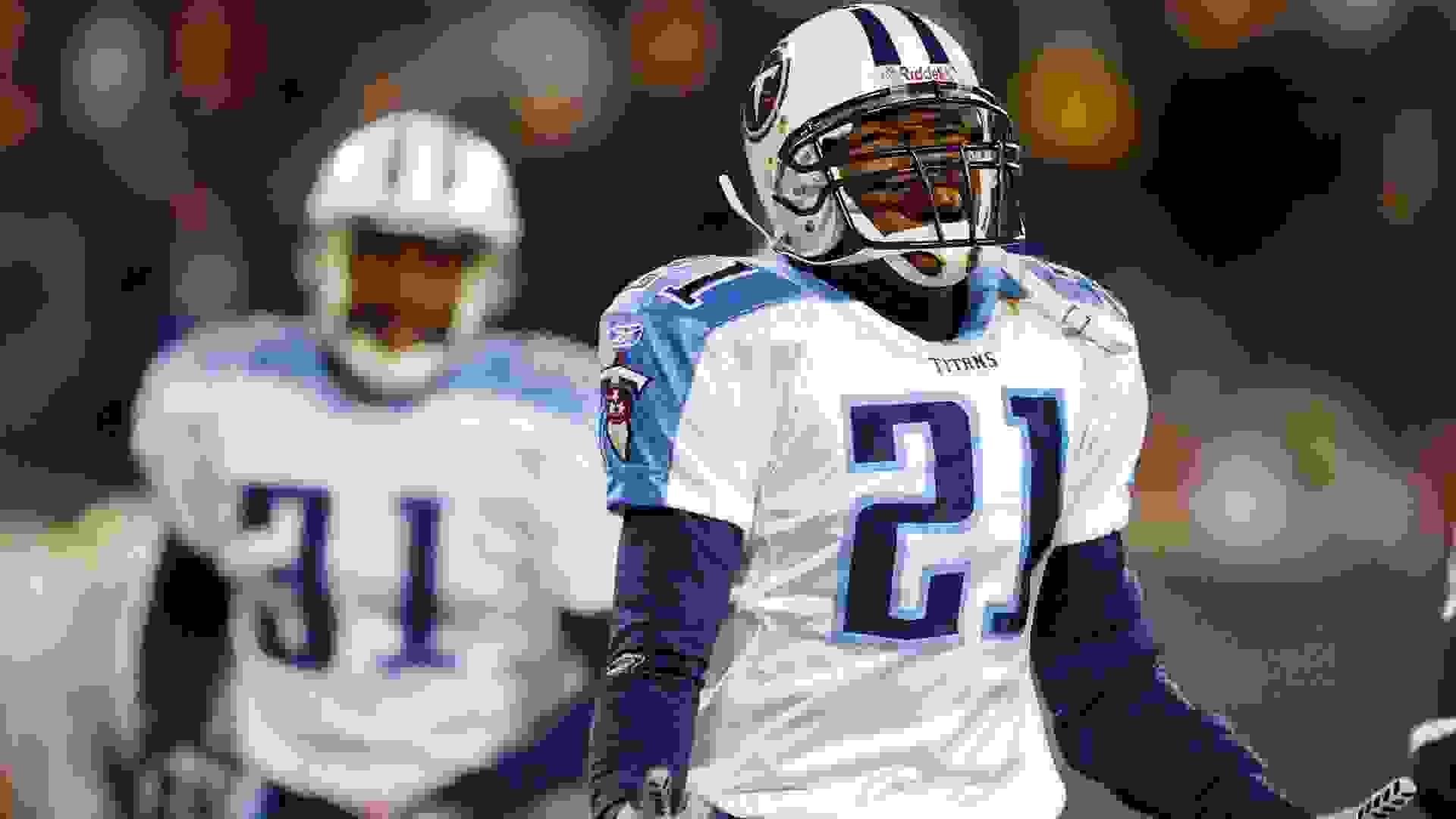 8. Samari Rolle
In 2003, Samari Rolle of the Tennessee Titans was fined for an end zone outburst. It was the second-costliest celebration fine of the year, behind only a monster penalty issued to Joe Horn — but that's not the only reason the episode stands out.
Unlike all but one other player on this list, cornerback Rolle played defense. After intercepting a potential touchdown pass in the end zone against the New York Jets, Rolle made a throat-slashing gesture, violating the league's policy against the simulation of violence.
More on the NFL: Which Hall of Famer Has the Highest Net Worth?
Make Your Money Work for You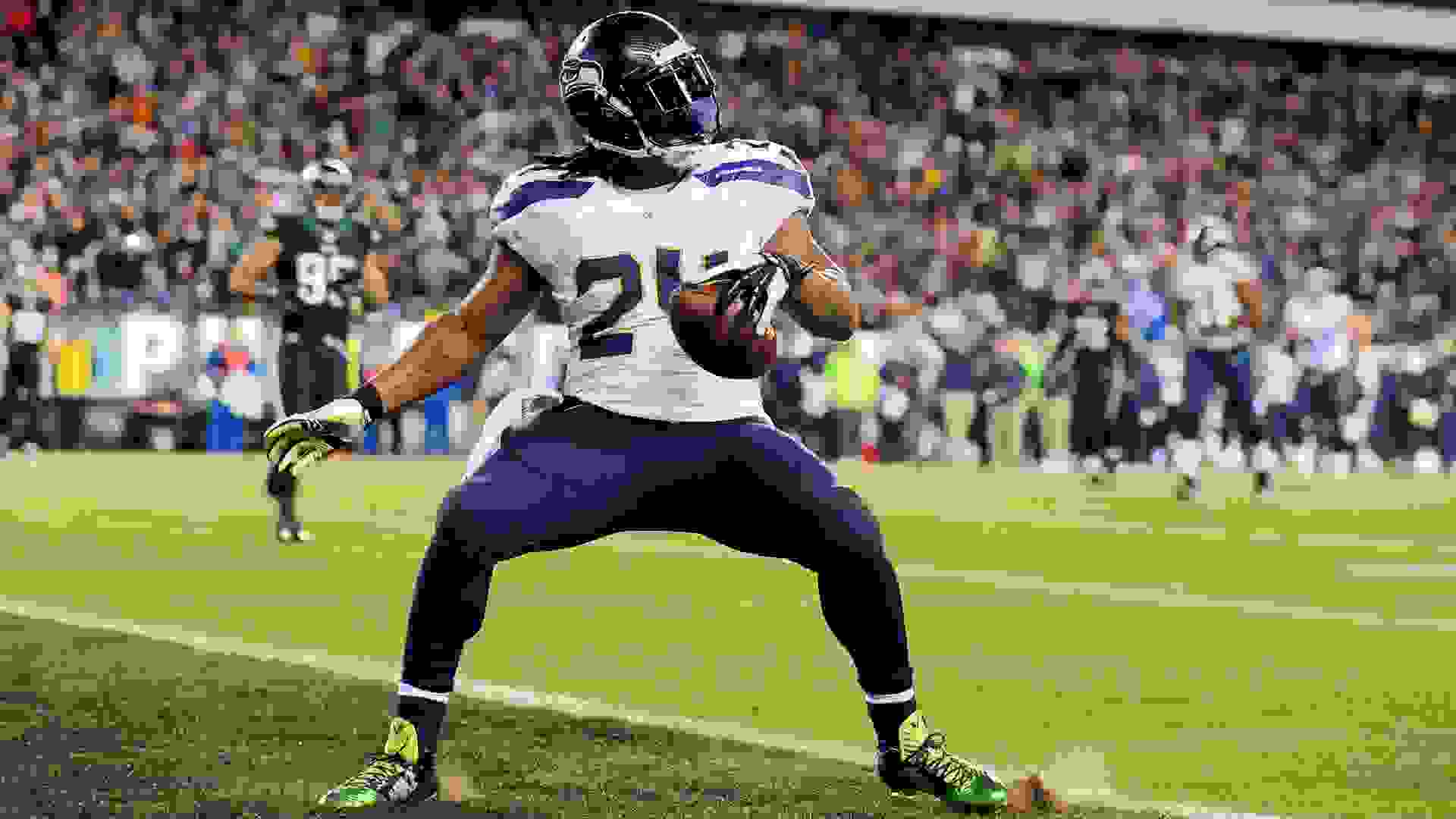 7. Marshawn Lynch
In 2014, Seattle Seahawks star running back Marshawn Lynch, one of the most money-savvy players in the league, was hit with a $20,000 fine for acting out after a touchdown. Not only was the size of the fine unusual, but so was the fact that it took place during the postseason.
According to ESPN, the fine was classified as a celebration, but was actually issued in reference to an unspecified "obscene gesture" that Lynch allegedly made after scoring in the NFC Championship game. ESPN reported that after a teammate was also fined, Lynch tweeted, "I feel embarrassed to work for a particular organization that fined a teammate of mine for shaking my hand after a touchdown."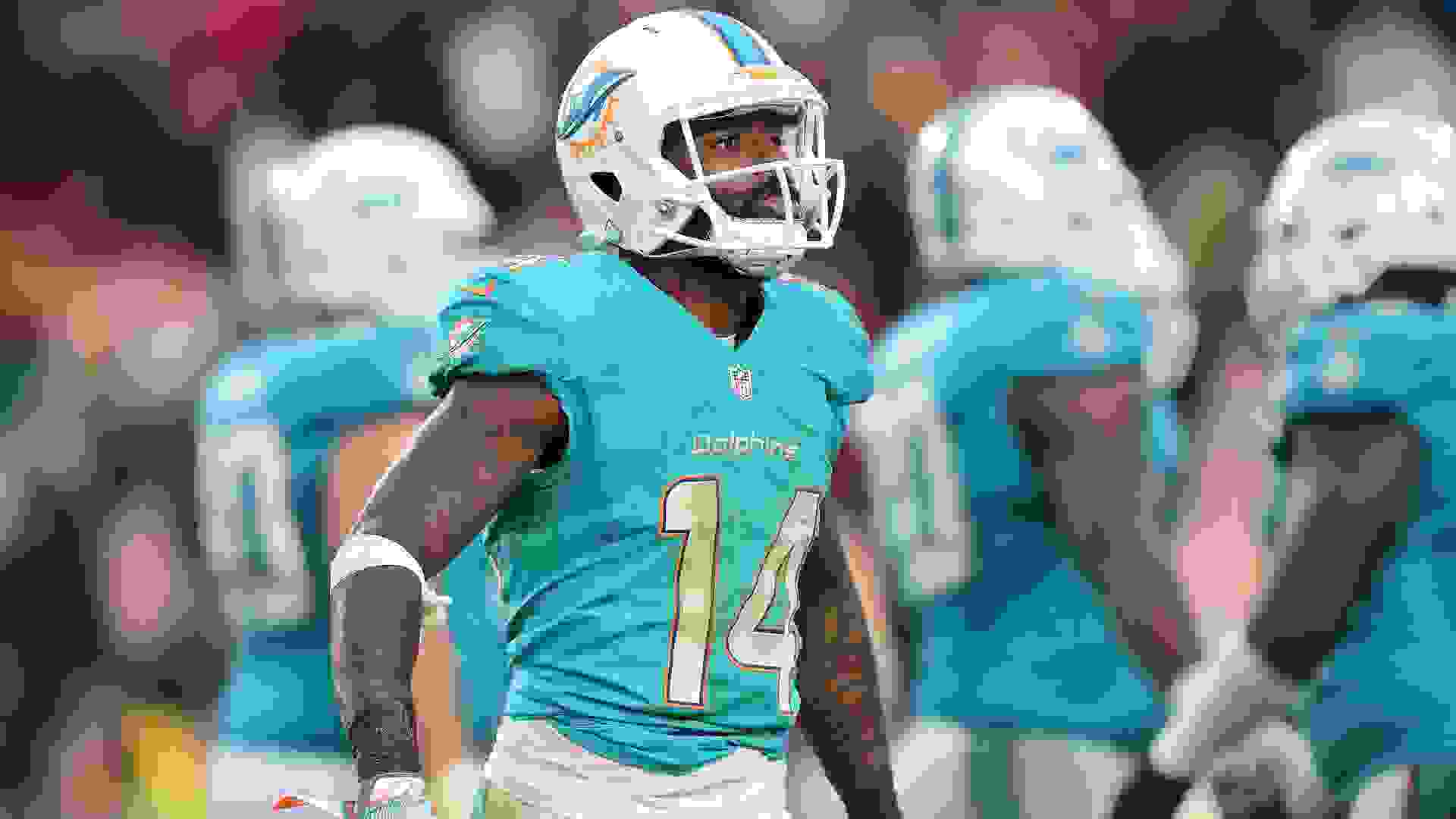 6. Jarvis Landry
Miami Dolphins wide receiver Jarvis Landry picked up his third fine of 2016 deep in the season during week 17, although the $21,644 hit was the only time he was penalized for celebrating. That doesn't quite tell the whole story, however. Landry was actually hit with two fines after what CBS reported at the time to be a "meaningless touchdown."
First, he grabbed himself inappropriately, and then he took his helmet off and slammed it on the ground — both violations of league policy. The punishment for both acts is $24,309 each, so he was hit with a massive $48,618 fine, which would have been historic. Because a player can only be fined a maximum of half his weekly salary, however, the fine was reduced to $21,644.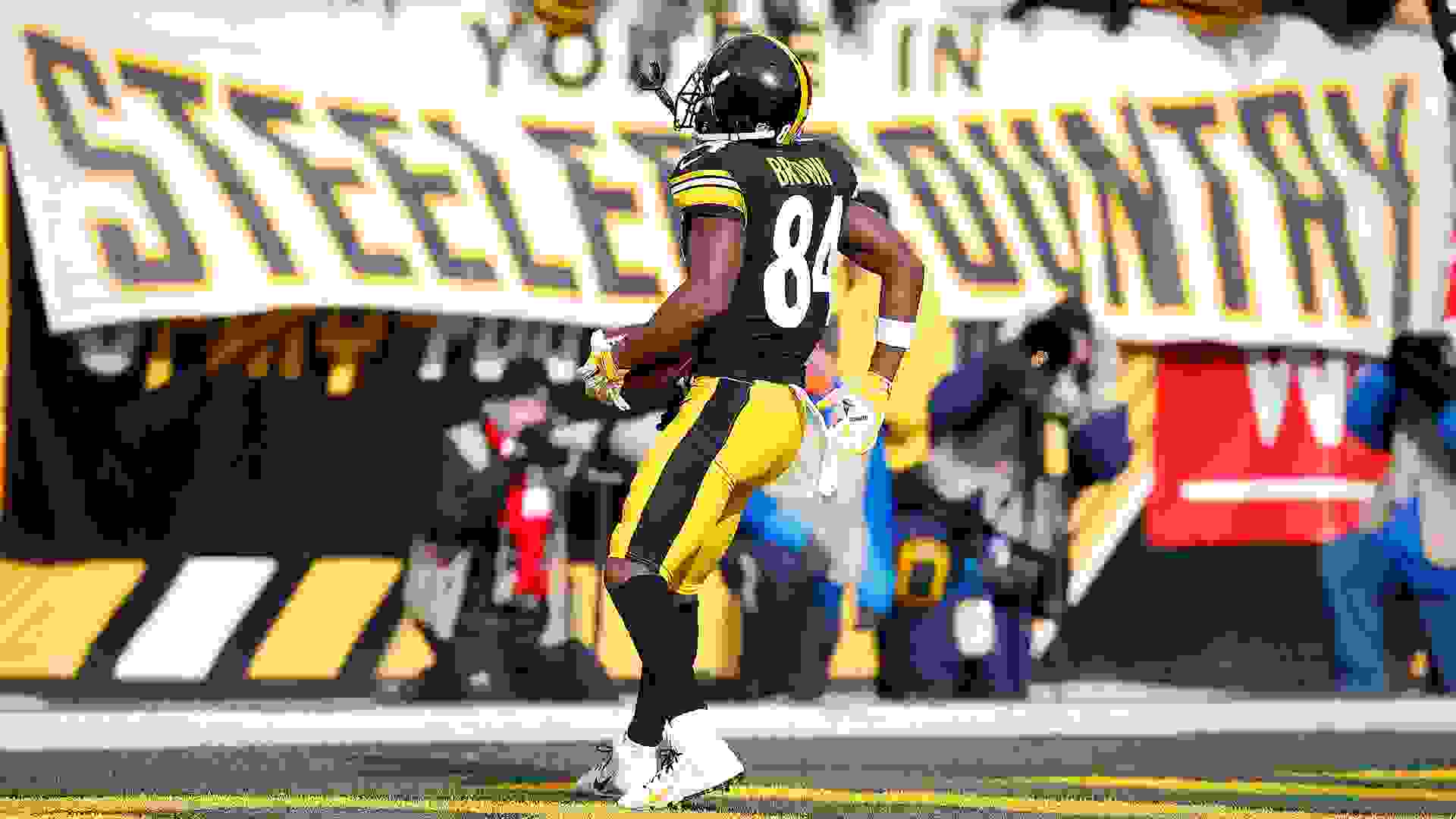 5. Antonio Brown
During week four of the 2016 season, Pittsburgh Steelers wide receiver Antonio Brown was hit with a massive fine for "hip thrusts," according to the Washington Post. The fine was four times the $6,076 he was docked just three weeks earlier for twerking in the end zone. Both of the fines fell under the league's prohibition of "sexually suggestive" acts and dances.
Worth It for the Fine? 21 Ways the Rich Waste Their Money
Make Your Money Work for You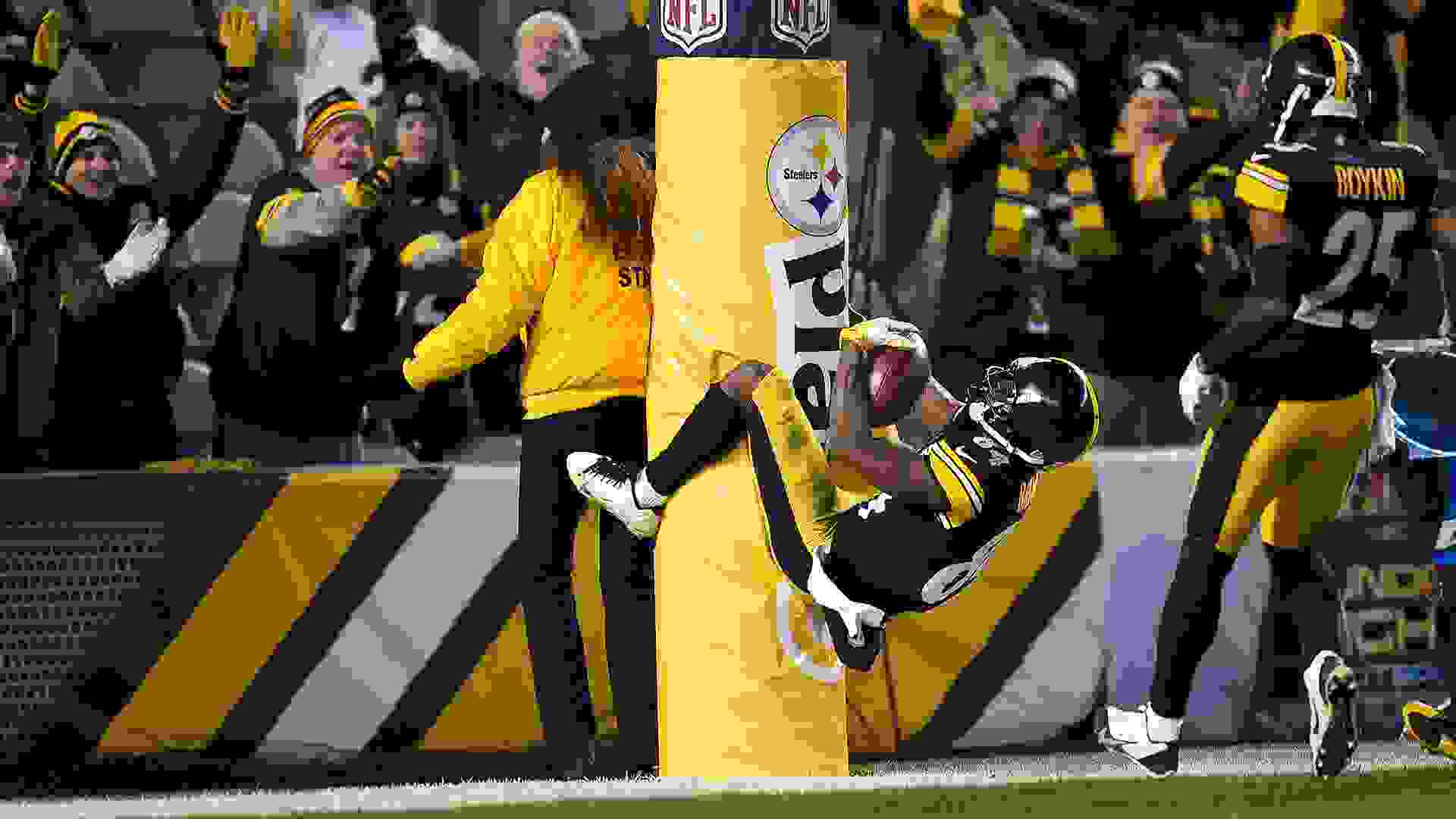 4. Antonio Brown
No, you aren't experiencing deja vu. During week 12 of the 2016 season, Antonio Brown was issued his fourth fine of the year, three of which were for celebrations. Again, the fine was for a penalty just shy of $25,000, earning Brown the two costliest celebration fines across all teams for the entire year. It was, again, a celebratory dance that landed him in hot water this time around.
Defiant until the end, the NFL reported at the time that when asked about the fine, Brown remarked, "It's a write-off." That's one way to spend a paycheck.
3. Joe Horn
In 2003, the year's second-most expensive fine for any reason went to New Orleans Saints wide receiver Joe Horn in week 15. After scoring a big touchdown, Horn took end zone prop play to a new level when he pulled out a cellphone and made a choreographed call.
If the celebration was outrageous, so was the fine — at least by 2003 standards. His agent remarked at the time, according to ABC News, "This is not a murder case."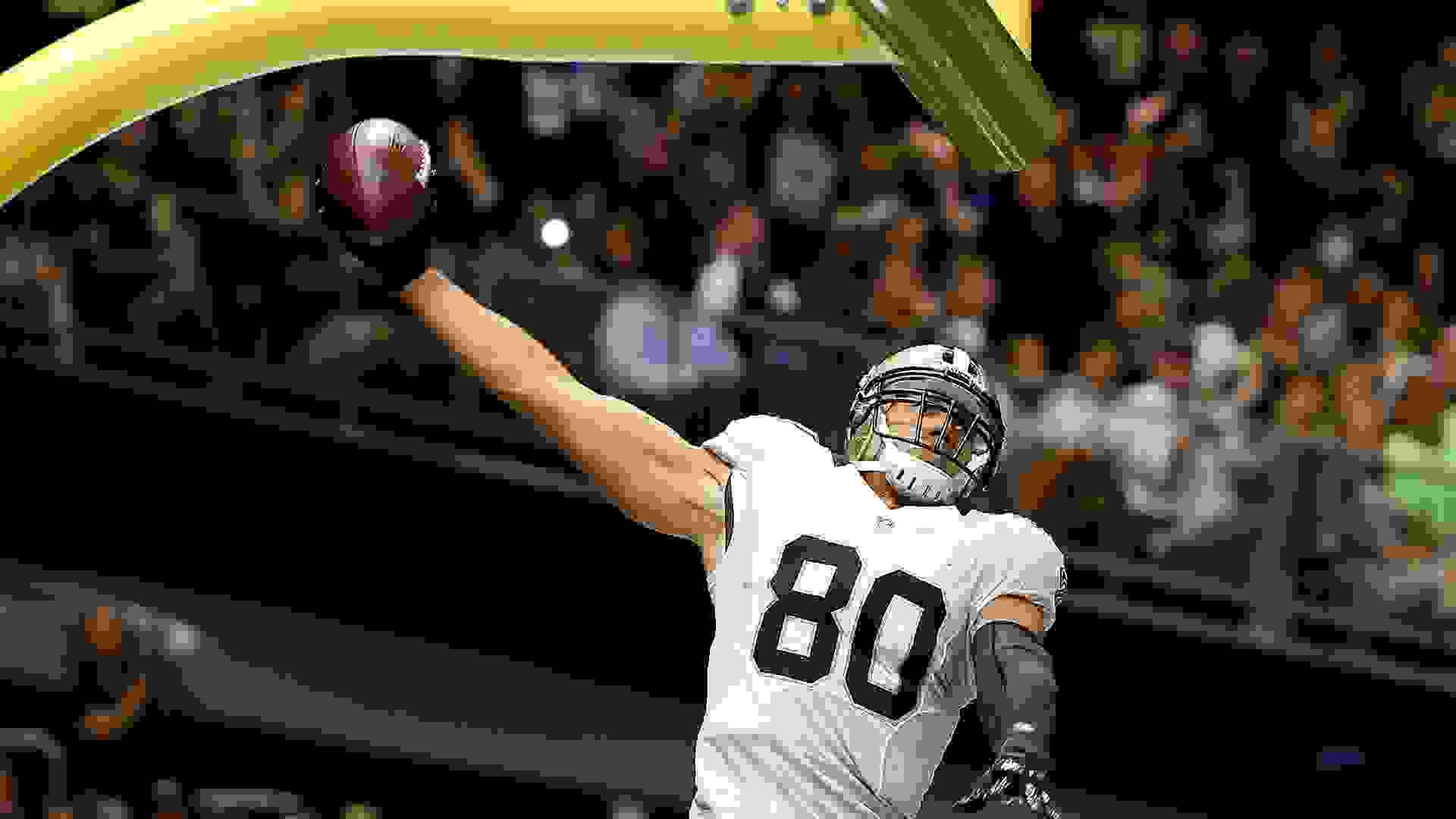 2. Jimmy Graham
The celebration fine New Orleans Saints tight end Jimmy Graham picked up in 2014 was noteworthy for two reasons. First, the sheer size of the $30,000 penalty stands out, but even more unusual is when it was issued — during the preseason. His crime? Two slam dunks over the goalpost after a pair of touchdowns that cost him $15,000 each.
Don't Miss: How Today's Richest Athletes Spend Their Fortunes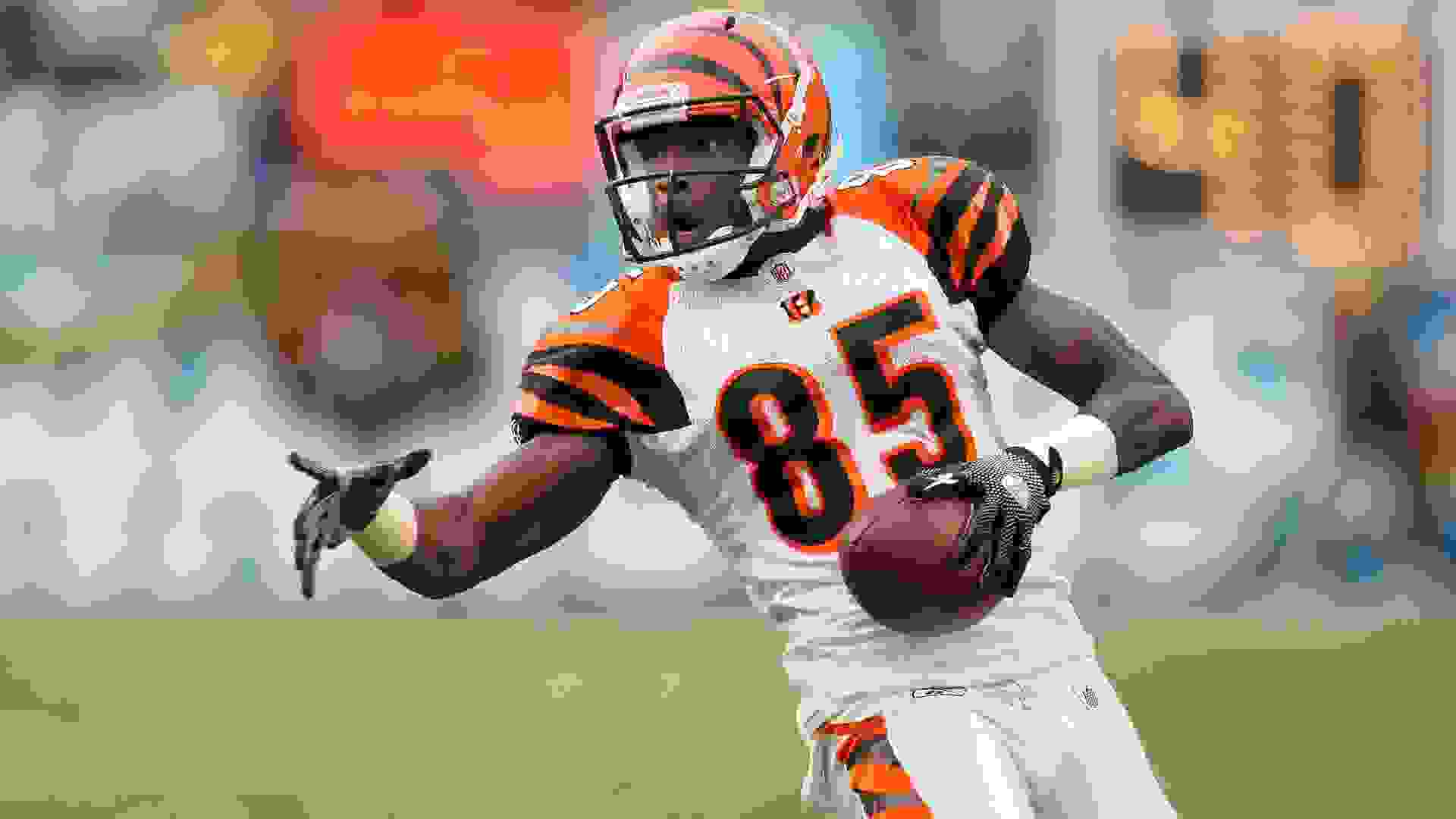 1. Chad Johnson
One of the most notorious showboats in NFL history, Chad "Ochocinco" Johnson was fined what CBS Sports estimates was "several hundred thousand dollars, at least," over the course of his career for end zone braggadocio. Fines aren't the only thing Johnson splurged on, either.
The Cincinnati Bengals receiver coughed up $30,000 of that small fortune during week 13 of the 2009 season. The reason? He showed up the Detroit Lions defense by putting on a sombrero and poncho after burning the secondary on a deep touchdown. The NFL reported at the time that Johnson had set aside $100,000 that season for fines and took the penalty as a challenge to step up his football celebrations even more.
About the Author