Serena Williams, Rafael Nadal and 10 More of the Highest-Paid Tennis Players, Ranked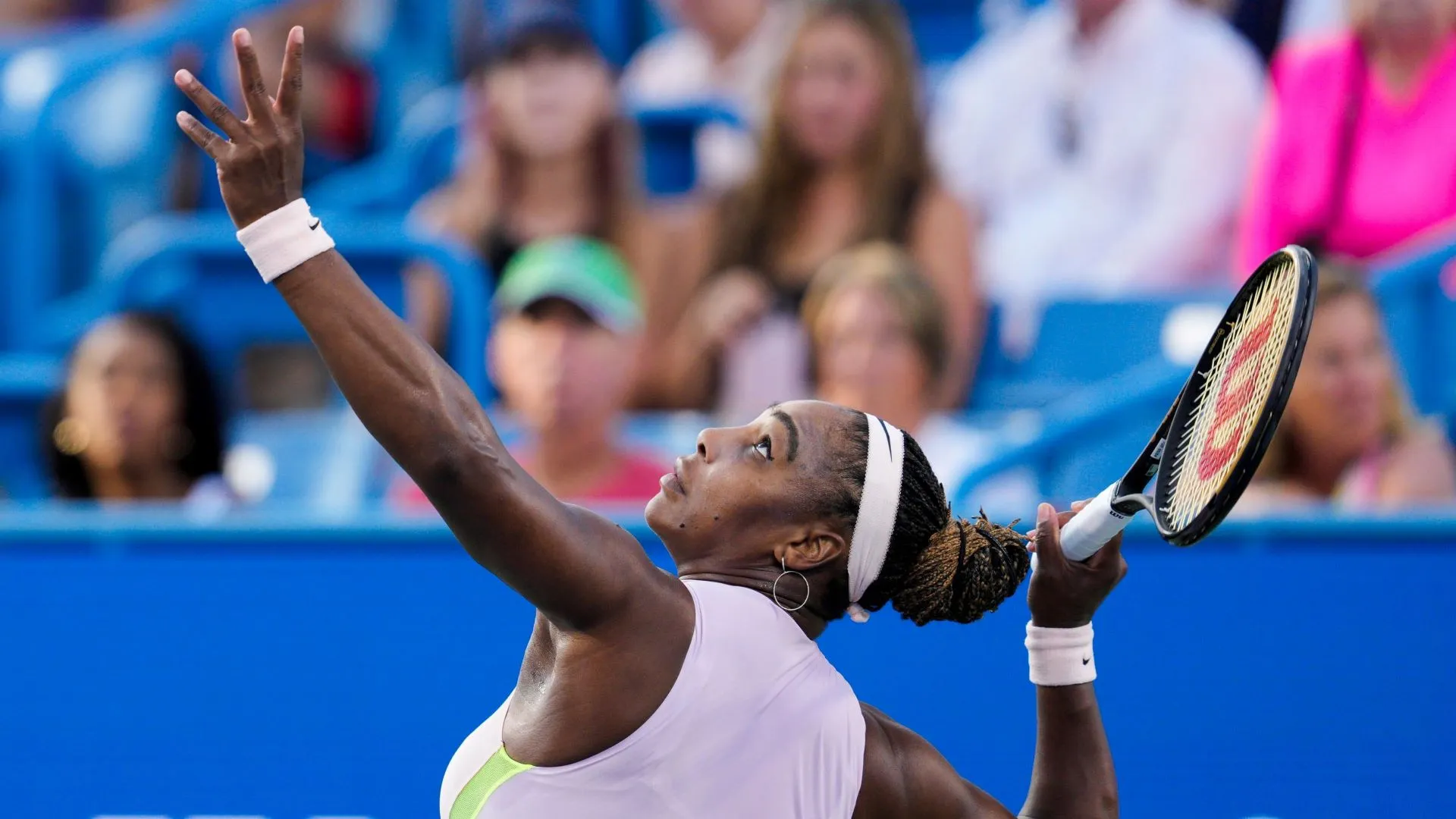 The U.S. Open, the final tennis major of the year, opens Aug. 29, and it's expected to be the final major of Serena Williams' unparalleled career. The tennis legend announced earlier this summer that she would be transitioning out of being a full-time tennis player, meaning this major is probably her last chance to add to her glittering record of 23 Grand Slam titles.
Williams certainly will be the sentimental favorite at Flushing Meadow, but she won't be the oddsmakers' pick. Iga Swiatek, ranked No. 1 in the world, will probably be the women's top seed.
On the men's side, Wimbledon champion Novak Djokovic and Australian and French Open champ Rafael Nadal will be the biggest names competing for the crown. Djokovic's status had been in doubt because he hasn't taken the COVID-19 vaccine, but recent reports say he will be able to compete.
Along the way, a whole lot of money will be made both on the court and off as the world's greatest tennis players make both their talent and their star power pay.
Here's a look at the richest, active players in the world heading into a U.S Open that will be missing a few of the sport's biggest names.
Victoria Azarenka
Azarenka, 33, was the No. 1 player in the world for 51 weeks, and won the Australian Open in 2012 and 2013. She also won the singles bronze medal in the 2012 Olympics.
Azarenka has career prize earnings of more than $29 million, and she has endorsement deals with Nike, Yonex, American Express, Citizen Watch, Red Bull.
Petra Kvitová
Czech star Petra Kvitová has won $33.9 million in prize money throughout her career. The powerhouse left-hander, currently ranked No. 28, has won two Wimbledon titles and 29 singles titles. But as successful as Kvitová is, her career almost ended in 2016 when she was injured in a knife attack that severely damaged her hand. Prior to that, she climbed to world No. 2 in October 2011.
Make Your Money Work for You
Kei Nishikori
One of the best-known male players in Asia, Kei Nishikori of Japan is a 12-time ATP World Tour winner and once was ranked as high as No. 4 in the world. Nishikori has won $25.1 million in prize money throughout his career.
He earned $32.1 million in 2020, according to Forbes, thanks to partnerships with companies like Nissin, Procter & Gamble and Japan Airlines. He has his own branded Jaguar, his own noodles and his own non-alcoholic beer. At the U.S. Open in 2014, he became the first native Asian player to reach the finals of a Grand Slam.
Simona Halep
Although she's fallen to No. 19 in the world rankings, Simona Halep was never out of the top five between 2014 and 2020. She won Wimbledon in 2019, the French Open in 2018 and was runner-up to Caroline Wozniacki at the Australian Open that same year. She's also earned an impressive 24 WTA singles titles, six of which she won in 2013.
A few years back, she dropped her endorsement with Adidas and signed with Nike in a deal reportedly worth $2 million. Halep has won a total of nearly $39 million in prize money.
Angelique Kerber
German-born Angelique Kerber has won 14 WTA singles titles and three Grand Slam titles, including both the Australian and U.S. Open in 2016, and Wimbledon in 2018. She has earned $31.7 million in prize money.
She has had endorsement deals with Adidas, Yonex, Generali, Porsche and Lavazza. In its look at the earnings of female tennis players in 2020, Forbes reported her off-court earnings at $4 million that year.
Naomi Osaka
In May 2020, Forbes reported that Naomi Osaka had eclipsed the great Serena Williams as the highest-earning female athlete in the world when the then-22-year-old earned $37.4 million compared to Serena's $36 million. And she hasn't looked back. On Forbes' 2022 list of the highest-earning athletes, Osaka was No. 19 overall with earnings of $59.2 million.
The former world No. 1 player, Osaka has seven career wins — four of them Grand Slam titles — but she has battled injuries, and it's unclear if she will play in this year's U.S. Open. She has become astute at building her brand, and in May 2022, she started her own sports agency, Evolve. While Osaka is the headliner, other athletes will be represented by Evolve, which aims to help athletes with brand partnership, business creation, investments and philanthropy.
Make Your Money Work for You
Venus Williams
Venus Williams and her younger, sister, Serena became forces on the tennis tour and in the endorsement circle soon after they hit the pro circuit in the mid-1990s. Venus, 42, will be playing as a wild-card entry in this year's U.S. Open.
Venus Williams has won seven major titles, including five Wimbledon victories and two at the U.S. Open. Her corporate sponsorships have included Kraft, EA, Wilson, Tide, and Ralph Lauren, according to Forbes.
Andy Murray
Injuries have slowed Andy Murray over the past few years, but he remains a force on the court and in earning power.
In 2013, he made history as the first male Brit since 1936 to win Wimbledon. He returned in 2016 to take home the Wimbledon trophy for a second time when he defeated Milos Raonic.
Murray has earned $62.8 million in prize money and his brand deals have included Under Armour, Standard Life, Head and Jaguar, according to Forbes.
Rafael Nadal
As the No. 3-ranked men's tennis player in the world, Rafael Nadal has joined his rivals Roger Federer and Novak Djokovic in dominating 21st-century tennis so thoroughly that only a smattering of other men has been able to win anything worth winning in the last 15 years or so. He has won the first two Grand Slam tournaments of 2022, the Australian Open and the French Open. He has 22 Grand Slam titles to his credit, more than any man in history.
The Spaniard has won $130.7 million over the course of his two-decade career, according to Spotrac. But, Forbes reported, he earns nearly double his on-court pay through corporate contracts and celebrity endorsement deals, which include partnerships with Nike, Kia and Santander.
Make Your Money Work for You
Novak Djokovic
Djokovic has won 21 majors, which puts him one behind Nadal for the most ever. He won Wimbledon for the seventh time in July.
Currently ranked No. 6 in the world, Djokovic has been ranked No. 1 in the world for a record 373 weeks.
Djokovic has earned $156.5 million on the court, more than any other player in history.
Serena Williams
Serena Williams returns to the U.S. Open seeking her record-tying 24th Grand Slam title. She has announced she's transitioning from being a full-time tennis player, and this tournament is expected to be her last major. 
Serena's 23 Grand Slam titles rank second to Australia's Margaret Court among women. Her $94.5 million in career earnings top all women in on-court winnings and is double that of the No. 2 earner, which is her sister, Venus Williams, according to Spotrac. With $45.3 million in pay, Serena ranked No. 31 on the Forbes list of highest-earning athletes for 2022. All but $300,000 came from endorsements and her businesses, including her investment in startups through Serena ventures, Forbes reported.
Roger Federer
Roger Federer just might be the best male tennis player ever to walk onto the court — but his status as a cash cow goes way beyond just tennis. On Forbes' 2022 list of the highest-paid athletes in the world across all sports, he ranked No. 7, despite not playing a match after June 2021 because of a lingering knee injury that required surgery. In his $90.7 million in earnings in the past year, only $700,000 of it came from the court, per Forbes.
The lion's share of his riches comes from endorsement deals, including those with Wilson, Mercedes-Benz, Rolex and Uniqlo. On the court, he's won $130.6 million and 103 titles, including 20 Grand Slam championships. He has won the U.S. Open five times but will miss this year's event as his recovery continues. Federer is hoping to resume his tennis career in 2023.
More From GOBankingRates
George Malone, Jami Farkas and Taylor Bell contributed to the reporting for this article. 
Net worth figures were sourced from Celebrity Net Worth unless otherwise noted.

BEFORE YOU GO
See Today's Best
Banking Offers