How Rich Is NASCAR Driver Kyle Busch?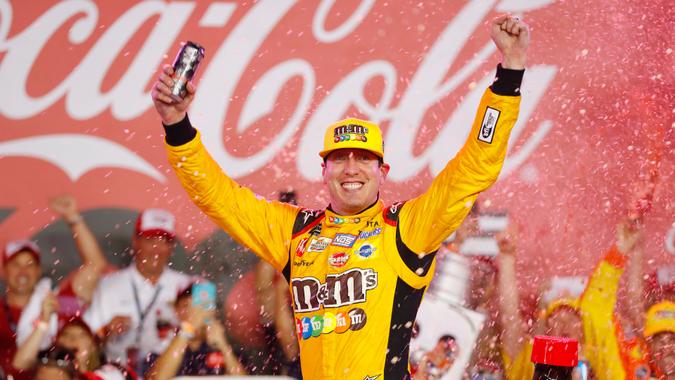 ©Shutterstock.com
Forbes lists Kyle Busch as the highest-paid NASCAR driver in 2020, with total earnings of $17.8 million from his salary, race prizes and endorsements and licensing.
Find Out: How Rich Is NASCAR Driver Jimmie Johnson?
Kyle Busch's Career: Beginnings and Records
Busch, the younger brother of Kurt Busch, has been around race cars his whole life, getting his first driving lesson at age 6, Celebrity Net Worth reports. By age 10, he was crew chief for his brother and launched his own driving career at 13, according to the website.
See the List: Most Successful Athlete From Every Decade
Kyle Busch is a NASCAR record holder for most wins in a season and drives the No. 18 Toyota Camry in the NASCAR Sprint Cup Series as well as the No. 54 Toyota Camry in the Nationwide Series. His company, Kyle Busch Motorsports, also races in the Camping World Truck Series.
Outside of Racing
Make Your Money Work for You
Forbes states that he earned $16.1 million from winnings in 2020 and another $1.7 million from licensing and endorsements. Busch worked with entrepreneur Jeff Church last year to launch Rowdy Energy drink, investing $1 million in the beverage.
Who's Richer: These Sports Stars or Their Significant Others?
In addition to his multiple businesses, the NASCAR leader runs the Samantha and Kyle Bush Bundle of Joy Fund, a foundation that advocates for infertility awareness and support. The couple have one son, Brexton Locke, and have struggled with infertility, People reports.
More From GOBankingRates
Net worth information is sourced from Celebrity Net Worth and accurate as of March 1, 2021.