How Much Money the World Series Lost With Limited Ticket Sales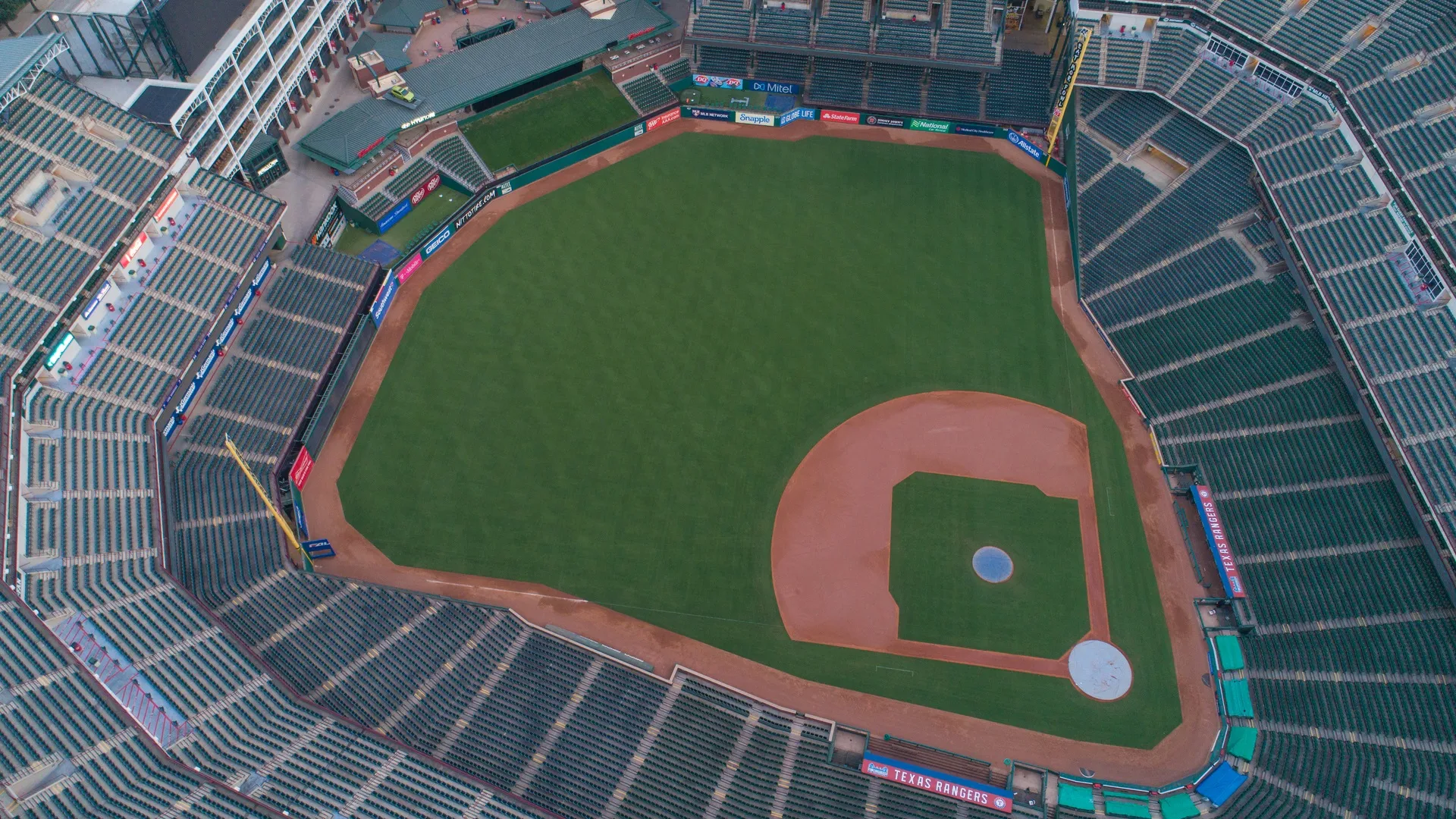 Considering all the obstacles that Major League Baseball faced in trying to hold a competition during the COVID-19 pandemic, completing the 2020 season was a huge accomplishment. That doesn't mean MLB's effort turned a profit, however. Playing a truncated 60-game season with few fans in attendance and only regional opponents, Major League Baseball lost approximately $3.1 billion for 2020, The Athletic reported.
That includes an expanded postseason, with 16 teams making the playoffs instead of the usual 14. MLB and the players' union agreed to turn the wild-card round into a best-of-three format. That brought Major League Baseball about $900 million in 2020, USA Today reported. One reason that MLB lost money this season is because the crown jewel of the baseball playoffs, the World Series, wasn't the cash cow it usually is.
Read on to learn about all the revenue lost with this World Series because of the coronavirus.
Last updated: Nov. 4, 2020
Ticket Sales
The World Series was held at the home of the Texas Rangers, Globe Life Field in Arlington, Texas. The stadium's capacity is 40,300, but MLB capped ticket sales to 11,500 for each game.
For the six-game series, attendance was 69,000 instead of a possible sellout of 240,800. At an average price of $1,329 per ticket according to Ticket IQ, ticket revenue was down $229,651,200.
Dodgers' Popularity
Another factor hurting World Series revenue was the series being played in the "bubble" in Texas — teams weren't in their home stadiums. That's particularly painful because the Los Angeles Dodgers are such a popular team. In 2017 when the Dodgers played at home, the average price on the resale market for a World Series ticket was $2,938, Ticket IQ reported.
Dodger Stadium holds 56,000 fans for baseball. With Los Angeles earning home-field advantage for the World Series, the Dodgers would have hosted up to four games, at $164,528,000 per game. That's a whopping total of $658,112,000 if the series had gone seven games.
Make Your Money Work for You
Concessions, Parking and Other Sales
It's impossible to guess how much fans spent at this year's World Series, since it was played in the Rangers' home park and MLB has not released revenue numbers. But the Dodgers took in roughly $42 in revenue per fan in 2019. That's conservatively $2.3 million per game and $9.2 million for the maximum four games.
Even if Rays fans spent half that amount, that would be another $945,000 per game and $2.8 million for the maximum of three games.
TV Ratings
Fox Network averaged a record-setting low of 9.78 million viewers per game during the 2020 World Series. That's a stunning 32% below the previous low. The network averaged a 5.2 rating (the percent of TV households tuned in during the broadcast). Last season's World Series between the Washington Nationals and Houston Astros had an 8.1 rating.
Total MLB Losses
Major League Baseball lost roughly $3.1 billion for the season, but that's actually less than what owners feared when discussing the possibility of having no season at all. MLB commissioner Rob Manfred projected that baseball would lose a whopping $4 billion if the 2020 season was canceled entirely. Still, teams lost an average of $100 million this season.
More From GOBankingRates