World Series Lineups Showcase Big Payroll Mismatch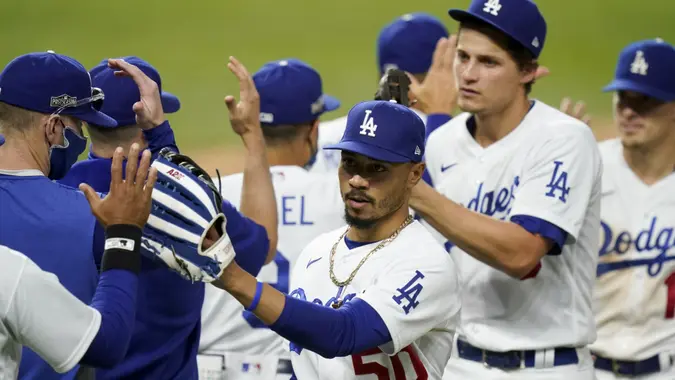 Eric Gay/AP/Shutterstock / Eric Gay/AP/Shutterstock
The Los Angeles Dodgers and Tampa Bay Rays are facing off in the 2020 World Series, a matchup of the teams with the best records in baseball.
When it comes to team payrolls, however, it's a mismatch.
Even with salaries prorated to just 37% of their contract values because of the pandemic-shortened season — the 2020 season was 60 games instead of the usual 162 — Los Angeles paid its players a whopping $107.91 million this season, second only to the New York Yankees, according to Spotrac.
As for the Rays? Their payroll totals $28.29 million, which ranks 28th out of 30 major league teams.
The Dodgers are paying two players — Clayton Kershaw and Mookie Betts — more than $26.3 million together. That's nearly the Rays' entire outlay for the 2020 season. Tampa Bay's highest-paid player is pitcher Charlie Morton, who is making $5.55 million this season.
The average payroll for the shortened season is $59.444 million.
The discrepancy is even greater when looking at how much the teams would pay out in a regular, 162-game season. The Dodgers' regular payroll for 2020 would have been $253 million, while the Rays would top out at $75.8 million.
Make Your Money Work for You
Take a look at some other highly paid players in sports.
More From GOBankingRates
Make Your Money Work for You