Which NFL Hall of Famer Has the Highest Net Worth?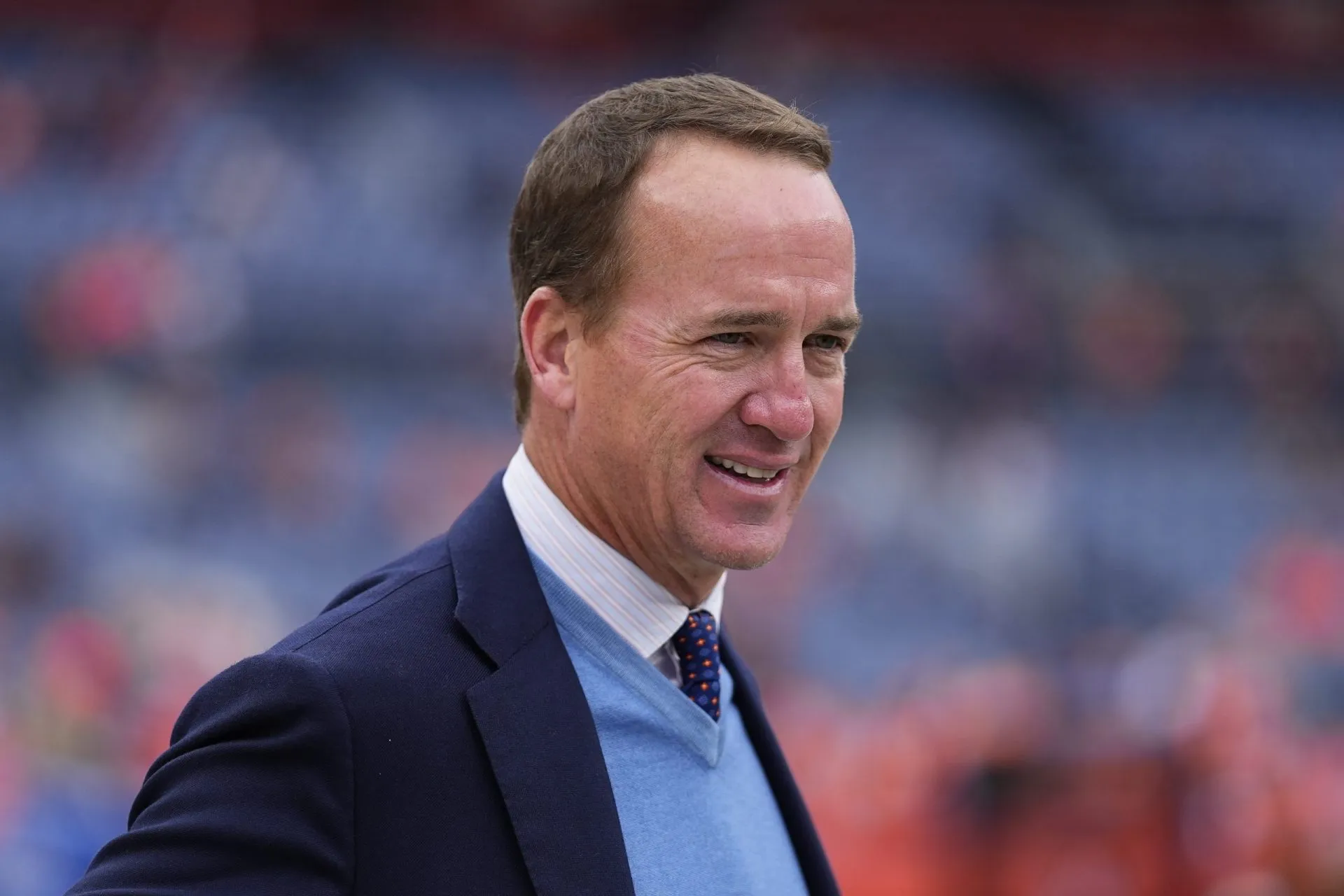 The City of Canton, Ohio, was instrumental in the creation of professional football in America, so when the Pro Football Hall of Fame opened on Sept. 7, 1963, it was perfectly fitting that Canton had been chosen as the city where the game's greats would be celebrated.
Read: 
For NFL players, coaches, team and league executives, and contributors, being enshrined into the Hall of Fame is akin to achieving football immortality — its hallowed halls are reserved only for the gridiron's GOATs. For many Hall of Famers, that kind of glory also comes with great financial wealth. All of these living Hall of Fame members listed have a net worth of at least $50 million.
Last updated: Jan. 18, 2023
Tony Gonzalez: $50 Million Net Worth
The legendary Kansas City Chiefs and Atlanta Falcons tight end known as "Gonzo," Tony Gonzalez went to the Pro Bowl 14 times in his 17-season career. After his rookie year in 1997, Gonzalez never played a season with fewer than 59 receptions. He caught at least one pass in 211 straight games and had 111 receptions for touchdowns — the latter a record for a tight end. Now, he talks about the game in his role as an analyst on Amazon Prime Video's production of "Thursday Night Football." He previously worked for CBS Sports and FOX Sports. Gonzalez was enshrined into the Hall of Fame's Class of 2019 — the same year the National Father's Day Council named him one of its Father of the Year honorees.
Make Your Money Work for You
Dan Marino: $50 Million Net Worth
Dan Marino racked up 13 3,000-yard seasons over the course of his legendary 17-season career with the Miami Dolphins and went to nine Pro Bowls. In 1984, he became the first player ever to pass for 5,000 yards in a single season and threw 48 touchdowns, which was a record at the time. In total, he threw 4,967 completions for 61,361 yards and 420 touchdowns. In 2005, he was inducted into the Pro Football Hall of Fame. Post-career, Marino has worked in sportscasting and in the Dolphins' front office, and he is a partner in Passing Time winery in Washington state. He was an equity partner in Anthony's Coal Fired Pizza when the chain got its start, CNBC reported, and also a spokesman for Nutrisystem. He told CNBC in 2016 that he likes to invest in "big, solid companies" like Walmart and Coca-Cola. Still, he lost a reported $13.6 million when Digital Domain Media Group, in which he invested big, filed for bankruptcy, Bleacher Report said.
Jerry Rice: $50 Million Net Worth
The undisputed greatest wide receiver of all time, Jerry Rice was drafted in 1985, and two years later in 1987, he set the NFL record for touchdown receptions in a season with 22 touchdown catches. He led the league both in touchdown receptions and receiving yards six times and still holds nearly every major receiving record in the book, including most receiving yards, most receptions, most combined net yards and most touchdowns. He went to 13 Pro Bowls, played for 20 seasons, was named first-team All-Pro 10 times in an 11-year span and Super Bowl MVP once. Rice took that "greatest of all time" nickname and turned it into a business, founding GOAT Fuel with his family. The company sells a line of energy drinks. He was inducted into the Pro Football Hall of Fame in 2010.
Make Your Money Work for You
Aeneas Williams: $50 Million Net Worth
With eight trips to the Pro Bowl in 14 seasons, cornerback Aeneas Williams picked off 55 passes during his time with the Arizona Cardinals and then-St. Louis Rams. Williams returned those interceptions for more than 800 yards and nine touchdowns. He wasn't selected until the third round of the 1991 draft, but grabbed his first interception during his debut game. Spotrac reported that Williams earned $33.3 million as a player, and now he is in demand as a keynote speaker. He and his wife, Tracy, are the pastors at The Spirit Church in St. Louis. Williams was voted into the Hall of Fame in 2014 — and was the first player of the Cardinals' era in Arizona to be inducted.
Joe Gibbs: $60 Million Net Worth
Joe Gibbs had two disparate careers as coach of the Washington franchise. In the first phase, he won 124 games during his 12 years with Washington and lost only 60 — a winning percentage of 73.1. In that span from 1981-92, his teams won three Super Bowl titles. He returned to the storied franchise in 2004, hoping to duplicate the success, but his record in four seasons was 30-35 — a winning percentage of 46.1. Today, he earns his money as the owner of Joe Gibbs Racing, which Forbes valued at $230 million in 2020, making it the No. 2 NASCAR team in terms of worth. Gibbs was enshrined into the Pro Football Hall of Fame in 1996, and in 2020, he was inducted into the NASCAR Hall of Fame. He's the only person who has made both sports' halls of fame.
Make Your Money Work for You
Troy Aikman: $65 Million Net Worth
Drafted first overall in 1989, Troy Aikman is a Cowboys legend. Out of his 94 career wins, 90 took place in the 1990s, making him the decade's winningest quarterback. He either tied or broke 47 franchise passing records, went to the Pro Bowl for six of his 12 seasons in the NFL and won three Super Bowl championships. He was inducted into the Hall of Fame in 2006. Since 2001, he has been in the broadcast booth alongside partner Joe Buck, beginning with FOX Sports. In March 2022, ESPN hired the pair to call its "Monday Night Football" games at a big price. The New York Post reported the network signed both to five-year deals, with Aikman earning $90 million and Buck $75 million.
Michael Strahan: $65 Million Net Worth
New York Giants defensive end Michael Strahan went to seven Pro Bowls and was named All-Pro four times in his 15-season career. One of history's great terrorizers of passers, he owns two sack titles and tallied 141 1/2 sacks in total. He amassed double-digit sacks six times in a nine-year stretch. While he terrorized quarterbacks on the field, Strahan is charismatic off of it, and he's become a prominent media personality as a co-host of both FOX Sports' NFL pregame show and "Good Morning America." According to his FOX online biography, he co-owns SMAC Entertainment, which both represents talent and produces content for major networks. He was voted into the Hall of Fame in 2014.
Make Your Money Work for You
Brett Favre: $100 Million Net Worth
Brett Favre was drafted by the Atlanta Falcons but traded to the Green Bay Packers after his rookie year and earned most of his glory there. He spent 20 years in the NFL and threw for more than 4,000 yards during six of those seasons. He went to 11 Pro Bowls and was selected for the 1990s All-Decade team. A three-time league MVP, he won the Super Bowl with the Packers following the 1996 season. After his retirement, Favre endorsed a number of brands, including Wrangler, but some companies have paused ties with him since allegations surfaced last year that he was tied to $5 million of misused welfare money in Mississippi, Front Office Sports reported. Favre was inducted into the Pro Football Hall of Fame in 2016.
John Elway: $145 Million Net Worth
Broncos great John Elway threw exactly 300 regular-season touchdowns over the course of his 16-year career. A nine-time Pro Bowl selection and 1987 league MVP, Elway threw for 51,475 yards and engineered 47 fourth-quarter comebacks. He started in five Super Bowls, won two of them and was crowned Super Bowl MVP in 1998. He later served as general manager and president of football operations for the team. His name remains spread throughout the region on four Elway's steakhouses and at car dealerships through the John Elway Dealership Group. This is Elway's second foray into selling cars. The Richest reported that in 1997, he sold John Elway Autos to AutoNation for $82.5 million, and in 2006, when contractually allowed, he re-entered the business. In 2004, Elway was voted into the Pro Football Hall of Fame.
Make Your Money Work for You
Joe Montana: $150 Million Net Worth
Before Tom Brady, there was little debate that Joe Montana was the greatest quarterback ever to play the game. Not selected until the third round of the 1979 draft, he led the 49ers to four Super Bowl victories. A two-time league MVP, he went to eight Pro Bowls and threw 273 touchdowns and 40,551 yards. Post-retirement, Montana remains a sought-after commercial endorser and speaker, and his net worth has ballooned through his work as in the venture capital industry and He was voted into the Hall of Fame in 2000.
Steve Young: $200 Million Net Worth
Steve Young followed Joe Montana's extraordinary run of success in San Francisco as the leader of another victorious era for the 49ers. A two-time league MVP, he won three Super Bowls with the 49ers and threw six touchdown passes in Super Bowl XXIX. An ESPN football analyst since 2001, Young is partner, chairman and co-founder of HGGC, a private equity company. He also is an author and his most recent book, "The Law of Love," was released in 2022. He was voted into the Pro Football Hall of Fame in 2005.
Peyton Manning: $250 Million Net Worth
Peyton Manning was born to play quarterback in the NFL the way his father, Archie, had. As the No. 1 pick of the 1998 draft by the Indianapolis Colts, Manning launched a journey that would lead to stratospheric stats and five MVP trophies, seven All-Pro selections and 14 Pro Bowl berths. He moved on to the Denver Broncos later in his career and led the team to a Super Bowl title  – just as he did with the Colts – and became the first quarterback to lead two different franchises to the championship. A sought-after endorser – he's done ads for companies that include insurance giant Nationwide, Gatorade and Buick — Manning also has a growing investment portfolio. His Omaha Productions company is the umbrella organization for his media arm, including the popular "Manningcast" on ESPN2. He was selected to the Hall of Fame in 2021.
Make Your Money Work for You
Roger Staubach: $600 Million Net Worth
Quarterback Roger Staubach led the Cowboys to four NFC titles and two Super Bowl victories. But when he came into the NFL in 1970, salaries were such that he worked in commercial real estate in the offseason. In 1977, he launched his own commercial real estate business, The Staubach Company, which he sold in 2008 for $613 million, CNBC reported. He entered the Hall of Fame in 1985 in a class that included Joe Namath, O.J. Simpson and longtime commissioner Pete Rozelle.
Edward DeBartolo Jr.: $3.2 Billion Net Worth
Edward DeBartolo Jr. made his money in real estate and property development, then used his riches to purchase the 49ers in 1977. It was the start of one of the most remarkable eras in football history. With the exception of the shortened 1982 season, the 49ers won an average of 13 games per season between 1981-98 and became the first team to win five Super Bowl titles. Legal issues forced DeBartolo's sister to take controlling ownership of the franchise in 2001, but he nevertheless was enshrined into the Hall of Fame in 2016. Forbes pegs his net worth at $3.2 billion.
Jerry Jones: $13.7 Billion Net Worth
Funded by money made in the oil industry, Jerry Jones bought the Cowboys in 1989 for $150 million, and his investment has paid off handsomely. The Cowboys are worth $8 billion – the highest value of any franchise in any sport – contributing to his $13.7 billion net worth, both estimated by Forbes. He became the first owner of an NFL team to win three Super Bowls in the first seven years of ownership, and Jones also changed the nature of stadium ownership and sponsorship, marketing, branding, television broadcasting and labor management. He was enshrined into the Hall of Fame in 2017.
More From GOBankingRates
Nicole Spector and Jami Farkas contributed to the reporting for this article.