5 Rich Pro-Trump Sports Team Owners

7 min Read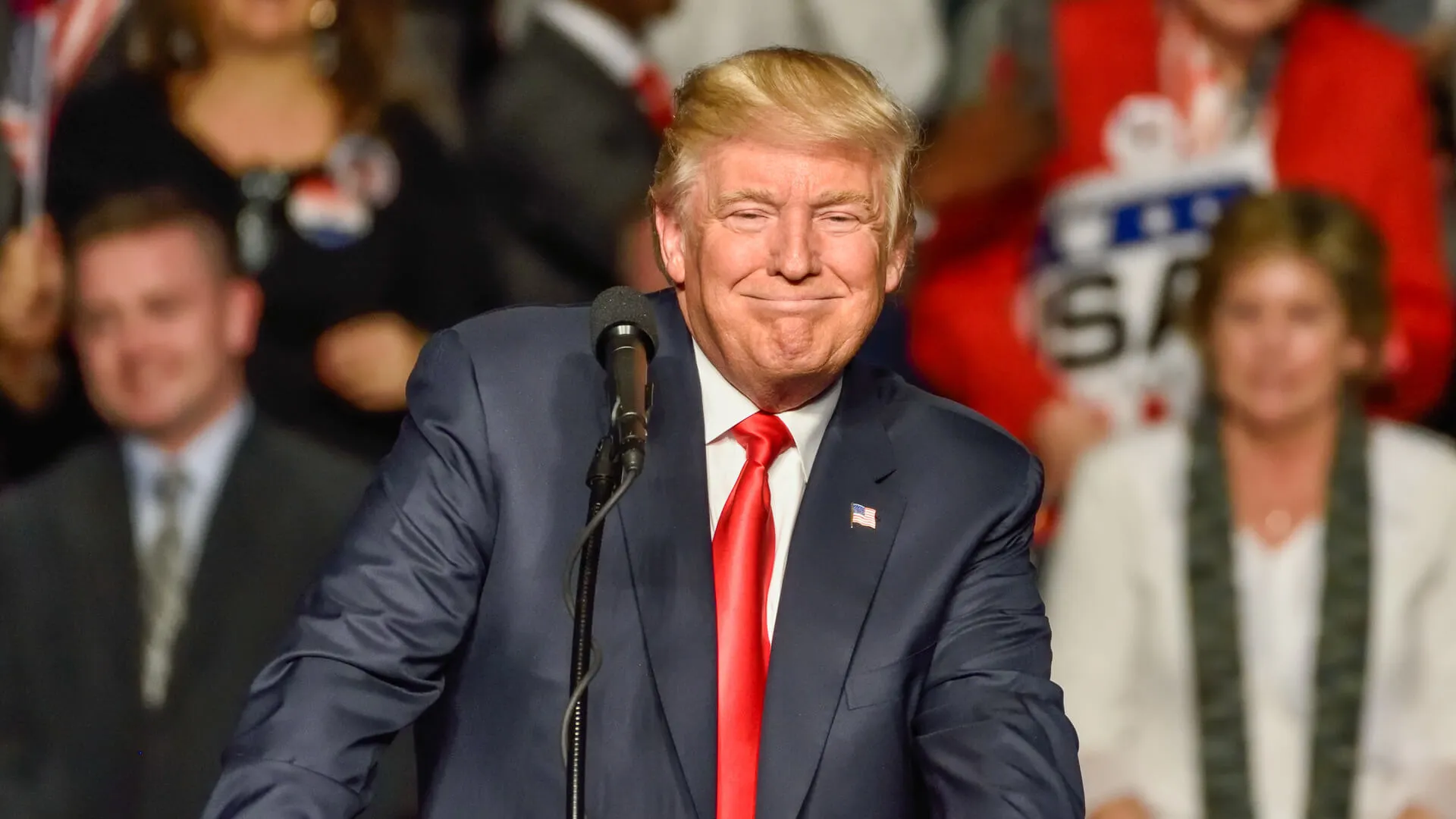 Talking about politics at work is one of the biggest workplace taboos, in part because opposing viewpoints could lead to discord in the office — especially with the boss. What though, if your workplace is a football stadium or a basketball arena? Well, then things get interesting.
Discretion becomes far more challenging when you're in the media limelight — as pro-athletes and their team owners so often are.
Take donations, for example. Donor lists are public information, and big donors are more prone to attract media attention than average contributors. So, keeping a donation to former Vice President Joe Biden or President Donald Trump a secret isn't really a possibility. To make matters even more complicated, the sports world has been enmeshed in the crucial social movement Black Lives Matter (BLM), drawing tremendous support from various pro-athletes across the scoreboard. BLM is inherently political — being that it's at root a civil rights issue — but it's notoriously denounced by Trump, who has called the movement "a symbol of hate" and criticized players who have kneeled during the national anthem as peaceful protest against racial injustice.
So, when you connect the dots, the role of politics in sports starts to look like a very tangled web, with pro-Trump men owning teams that support BLM, and in some cases, have been lambasted by Trump himself.
Take a closer look at where these donations and political ties are falling.
Last updated: Oct. 7, 2020
Make Your Money Work for You
1. Robert Kraft
Robert Kraft, owner of the New England Patriots, donated $1 million to Trump's inaugural celebrations. He's also been fulsome in his praise of the president, telling Fox News in 2019 that Trump is "working very hard to serve the best interests of the country." Trump seems to hold Kraft in similarly high esteem, which is possibly the greater indicator of Kraft's loyalty because Trump doesn't tend to like people who don't like him, let alone dub them "winners."
The New England Patriots
A number of New England Patriots are not fans of President Trump, and this showed when a few of the team's members — including Duron Harmon, Jason McCourty and Devin McCourty — said that they would not go to the White House to celebrate their Super Bowl LIII victory in 2019. The players didn't go too much into detail, but considering Trump's disavowal of athletes protesting police brutality and racial injustice, the dots aren't hard to connect. Duron Harmon who also sat out the  Patriots' visit to the Trump White House after Super Bowl LI told Sports Illustrated, "I'm not going. I did not go last time. We all know why. I just feel like, for what he believes and what he says, it doesn't sit well with me, so there's no point in going there. It would be fake to shake his hand."
2. Charles B. Johnson
Charles B. Johnson, owner of the San Francisco Giants, has been a generous donor to Republican causes and candidates. According to OpenSecrets.org, he's given north of $1.5 million to Republican Super PACs since 2019 alone — including one that made a racist radio ad in Arkansas. In February, Forbes reported that Johnson was one of the many billionaires backing Trump.
Make Your Money Work for You
The San Francisco Giants
Johnson may be a Trump fan, but the MAGA love might end there for the San Francisco Giants. When members of the team took a knee in protest against racism and police brutality in July — joined by their coaches and manager Gabe Kapler — Trump was not pleased.
"Looking forward to live sports, but any time I witness a player kneeling during the National Anthem, a sign of great disrespect for our Country and our Flag, the game is over for me!" Trump tweeted.
Kapler held his ground, saying later in a media session in the afternoon, "It doesn't matter what leader says that they're not going to be following a game. What matters the most is that we're unwavering in trying to do what's right and that what guides our decision is standing up for people who need us to stand up for them."
From Serena Williams to Michelle Kwan: The Richest Women in Sports
Pictured: Johnny Cueto of the San Francisco Giants
3. Dan DeVos
So that you may begin to understand the ties that Orlando Magic owner Dan DeVos has to the Trump administration, here's a brushup on the DeVos family tree: Dan is the son of the late Richard DeVos, who owned the Orlando Magic from 1991 until he passed away in 2018. Now, his son, Dan DeVos, maintains ownership. Dan is Betsy DeVos' brother-in-law. She is the Trump-appointed U.S. secretary of education. Now let's get to the money tree: Dan DeVos donated north of $1.2 million to the Republican party since January 2019, USA Today Sports reported, picking up where his father — also a generous Trump backer — left off. The Michigan Campaign Finance Network reported that the DeVos family made a combined $14 million in donations to the GOP in just two years.
Make Your Money Work for You
The Orlando Magic
The DeVos family love for Trump's policies might not extend to the Orlando Magic — or at least not to the vast majority of the team. Orlando Magic forward Jonathan Isaac was the sole player not to take a knee during the national anthem in late July. But here's where it gets confusing: The DeVos family issued a statement in support of the peaceful protests on the court stating, "The DeVos Family and the Orlando Magic organization fully supports Magic players who have chosen to leverage their professional platform to send a peaceful and powerful message condemning bigotry, racial injustice and the unwarranted use of violence by police, especially against people of color." Trump has been a bit more slippery on his stance here — much to the encouragement of groups with white supremacist ties, like the Proud Boys.
Pictured: Amway Center is home of the Orlando Magic
4. Woody Johnson
New York Jets owner Woody Johnson is the United States Ambassador to the United Kingdom, as appointed by Trump. The billionaire businessman gave nearly $2 million to Republicans since January 2019, according to the USA Today Sports review.
The New York Jets
Jamal Adams was a New York Jets star player until this past July when he was traded to the Seattle Seahawks. Adams was seemingly not a fan of Johnson — or his political appointment. Just before the trade, in response to news that Johnson had been investigated by the State Department inspector general after allegedly making racist and sexist remarks, Adams tweeted, "We need the RIGHT people at the top. Wrong is wrong! If u don't think this is wrong you're part of the problem not the solution."
5. Kelly Loeffler
Sen. Kelly Loeffler, who co-owns the Atlanta Dream, is a fierce Trump supporter. On Fox, she argued that the Senate should vote on Trump's choice to fill the late Ruth Bader Ginsburg's Supreme Court seat "regardless of it being an election year." In April, her husband cut a $1 million check to America First Action, a pro-Trump super PAC.
Make Your Money Work for You
The Atlanta Dream
Members of the Atlanta Dream have not been shy in their disagreement with Loeffler's political endorsement. The WNBA stars have been wearing T-shirts endorsing Loeffler's Democratic opponent, Dr. Raphael G. Warnock. Dream players like Elizabeth Williams have been vocal about their disappointment in Loeffler, who has criticized the BLM movement and mislabeled it as "Marxist."
"When we realized what our owner was doing and how she was kind of using us and the Black Lives Matter movement for her political gain, we felt like we didn't want to feel kind of lost as the pawns in this," Williams said.
More From GOBankingRates
Pictured: Tiffany Hayes of the Atlanta Dream
Photos are for representational purposes only.
About the Author