How 18 of the World's Best Athletes Spend Their Fortunes
Find out about the splurges of the world's wealthiest athletes.
Jamie Lamor Thompson / Shutterstock.com
1/15
Marcos Mesa Sam Wordley / Shutterstock.com
Cristiano Ronaldo: Hotels
Net worth: $500 million
Pay: $70 million
Soccer great Cristiano Ronaldo, the No. 2 highest-paid athlete in 2020, used his fortune to dive into the hotel industry. In a June 2016 interview with Condé Nast Traveler, Ronaldo talked about investing $40 million as part of a partnership with Portugal's Pestana hotels. Ronaldo has since opened up two hotels in Portugal, one in Lisbon and another in his hometown of Madeira.
He had big plans to open more of his CR7 hotels in Madrid, New York, and Marrakech in 2020. Those plans were still in place as of March last year, just as soccer and every other sport were starting to shut down as the virus spread. There was no formal postponement announcement, but one year later, the New York property is still listed as under development by the real estate management company.
Learn More: Arnold Palmer, Tiger Woods and 43 More of the Richest Golfers of All Time
2/15
©AP/REX/Shutterstock
LeBron James: Giant Mansions
Net worth: $500 million

Pay: $100 million
The No. 5 highest-paid athlete in the world, LeBron James bought an East Coast-style mansion in Brentwood, one of the pricier and more exclusive areas in Los Angeles, reported Variety in late 2015. The $21 million, six-bedroom, seven-bathroom, colonial-style home is 9,350 square feet. In addition, James Bought a second home in Brentwood for $23 million in 2017.
In 2020, he listed the first Brentwood mansion for $20.5 million--even if he gets it, he'll take a loss of $500,000. Also in 2020, he dropped $36.75 million on a palatial mansion in Beverly Hills previously owned by the creator of "The Young and the Restless."
3/15
©Broadimage/REX/Shutterstock
Floyd Mayweather: Rare and Expensive Luxury Cars
Net worth: $450 million
Pay: As much as $300 million per fight
Floyd Mayweather retired undefeated with a remarkable 50-0 record after beating UFC bad boy Conor McGregor to surpass Rocky Marciano's record of 49-0. But Mayweather is nearly as famous for posing on social media with everything from piles of cash to $400,000 worth of Hermes handbags.
For example, he posted one photo of his Bugatti on Instagram with the caption, "My new 2015 Bugatti Veyron Grand Sport Vitesse $3,498,000." He even managed to get his hands on a rare supercar: the CCXR Trevita. The Instagram caption reads: "My new 4.8 Million dollar car. $4,800,000.00 Koenigsegg CCXR Trevita supercar ..."
A former regular among the world's highest-paid athletes, Mayweather was scheduled to cash in again with an exhibition against YouTube provocateur Logan Paul. The bout was scheduled for February, but the fight was postponed and insiders are on record as saying it likely won't happen.
Making Bank: Most Successful Athlete From Every Decade
4/15
Petr Toman / Shutterstock.com
Caroline Wozniacki: Presents for Homeless Children
Before she retired, Caroline Wozniacki was one of the highest-earning tennis players in the world, thanks to endorsement deals and her on-court salary.
Although she's worth millions, Wozniacki also seems to have good financial habits. "I don't really spend money like crazy," said Wozniacki in a 2012 interview with The Telegraph. "I buy what I need and what I really want. And if I'm buying expensive things, I do think about the purchase many times before I buy it."
And apparently, Wozniacki also thinks about who she's buying for. In 2015, she posted a photo on Instagram of her filling up a shopping cart with Christmas gifts for children at a homeless shelter. More recently, she and her husband sold their Miami mansion for $16.3 million in an easy-peasy real estate transaction. It was only listed for one month, according to Architectural Digest, and it sold after a single showing.
5/15
Andrew H Walker/Shutterstock.com / Shutterstock.com
Ronda Rousey: A Vertical Garden
In 2016, UFC brawler Ronda Rousey was the No. 3 highest-paid female athlete in the world. Prior to her 2015 fight with Holly Holm, the former champion told USA Today Sports how she would spend a $10 million payday. Unlike many famous people, Rousey didn't say she would spend it on luxury items.
"I want to get some vertical gardens," she said. "I don't think they are that expensive, though, but that's what I want. I am a woman of simple tastes."
Currently, Rousey was signed to WWE as a professional wrestler and has appeared in movies and television shows as an actress.
6/15
©AP/REX/Shutterstock
Tom Brady: Houses That Are Basically Castles
Net worth: $250 million
Pay: $30 million
An old adage says that a man's home is his castle. If you're Patriots quarterback Tom Brady, your home is actually a castle. Take his former home, for example.
Brady and his supermodel wife, Gisele Bündchen, used to be the proud owners of a massive Brentwood estate before selling it to Dr. Dre in 2014, reported the Los Angeles Times. The 4-acre estate featured a winding driveway and a koi pond that doubles as a moat -- yes, a moat. The house itself boasted 18,298 square feet of living space, five bedrooms, nine bathrooms, a gym, library/study and more, according to the Los Angeles Times.
At the end of 2020, the couple sold a different property--an estate in Brookline outside of Boston--for $32.5 million. It went on the market in 2019 for $7 million more.
7/15
David W. Leindecker / Shutterstock.com
Rory McIlroy: Private Jet
Irish PGA superstar Rory McIlroy loves to fly in style. Go to his Instagram page and you'll see photos of the golfer living the good life on a private jet. He is one of several young golfers who is entering the elite world of private jets, according to CBS.
8/15
Jimmie48 Photography / Shutterstock.com
Serena Williams: An NFL Team
In 2020, fellow tennis star Naomi Osaka overtook Serena Williams as the highest-paid woman in sports. Serena and her sister Venus Williams became the "first female African-Americans to hold an ownership stake in an NFL franchise" when they bought into the Miami Dolphins in 2009, reported ESPN at the time. Other celebrity partners include Fergie, Gloria Estefan and Marc Anthony, according to ESPN.
9/15
©AP/REX/Shutterstock
Carmelo Anthony: A Professional Soccer Team
Net worth: $160 million
Pay: $2.3 million
Portland Trail Blazers star Carmelo Anthony owns the professional soccer club Puerto Rico FC.
"My passion for soccer has always been there," Anthony told ESPN FC in 2015. "I just always kept it to myself and among my circle. Going to games, sneaking into games, and just watching and being around the sport over the years. The more time I start spending in Puerto Rico over the past six, seven years, I realized there was kind of a void down there on my island."
10/15
Debby Wong / Shutterstock.com
Yoenis Cespedes: A Grand Champion Pig
Net worth: $60 million
Pay: $23 million
The wealthy are known to shell out a few hundred dollars or more on their pets. But it seems free-agent outfielder Yoenis Cespedes prefers farm animals.
At the 2016 St. Lucie County Fair in Florida, the baseball star spent $7,000 on a grand champion hog, reported ESPN. Unfortunately, this story doesn't have a happy ending -- at least not for the pig.
CBS Sports reported Cespedes had to send the $7,000 pig to a butcher shortly after buying it. CBS Sports also reported that the Mets explained why in a statement: "The animal can't be taken home as a pet. There is some sort of state law here in Florida that a hog bought at auction must be slaughtered. So, it's not really Yoenis' decision. It's just the rule. The pig is not a pet."
11/15
kivnl / Shutterstock.com
Zlatan Ibrahimovic: Holy Housing
Net worth: $190 million
Pay: $35 million
Plenty of rich athletes buy huge mansions. Eccentric soccer superstar Zlatan Ibrahimovic, however, is no regular rich athlete. In 2015, the then-Paris Saint-Germain striker purchased a massive, four-story church in Sweden for around $11 million. He plans to convert the place of worship into an apartment once he settles down after he retires from his international soccer career.
12/15
Sam Aronov / Shutterstock.com
John Cena: Grants Wishes
In 2015, WWE superstar John Cena granted a wish for a sick child for the Make-A-Wish Foundation. What made the gesture even more special was that it was the 500th wish he has granted -- more than any celebrity in the foundation's entire history. Cena granted his first wish -- donated his time, celebrity, merchandise, connections and money to make a young WWE fan's wish of meeting him come true -- in 2004 when he first entered wrestling.
As his worldwide fame grew, so did the number of wishes requested specifically for him. He pushed it into overtime during COVID. In 2020, Cena granted his 650th wish to a sick child at high-risk for the virus. It's the most of any celebrity by far.
13/15
©AP/REX/Shutterstock
Nelson Cruz: Equipment for the Disabled
Twins designated hitter Nelson Cruz signed a one-year, $13 million contract that runs through 2021.And he is known for spreading the wealth throughout his native Dominican Republic.
Major League Baseball's first ambassador to the Dominican Republic from the Baseball Cares program, Cruz was able to parlay his cash into much-needed supplies -- including 12 sets of crutches, 35 wheelchairs, six walkers and 10 walking canes for 60 disabled people in his hometown. In years past, he bought a fire truck for his hometown and helped another organization donate ambulances.
14/15
Jaguar PS / Shutterstock.com
Mike Tyson: Pigeons
Arguably the greatest rags to riches, back to rags, then back to riches story in history, Mike Tyson was once one of the richest athletes ever. Born in abject poverty in Brooklyn, N.Y., he rose to become the youngest heavyweight champion in history. He earned a $300 million fortune before he turned 25, lost it all and declared bankruptcy in 2003, and recently rebounded with newfound success.
The first punch the lifelong pigeon lover ever threw was over one of his beloved birds. Iron Mike now owns 1,800 pigeons in Nevada, New York and New Jersey, and was spotted at the National Pigeon Association's 93rd annual Grand National Pigeon Show in Ontario, Calif. In a recent podcast, Tyson said he would pay up to $2 million for a pigeon, provided it had a bloodline that could justify the price, like lineage that could be traced to the Crusades.
15/15
Iurii Osadchi / Shutterstock.com
Yuna Kim: Earthquake Relief
South Korean figure skater Yuna Kim, who won a gold medal at the 2010 Olympics and a silver in 2014, became her country's national ambassador for UNICEF. Although reliable net worth information on the celebrity skater is not available, just three female athletes earned more money in 2014, according to Forbes. That year, she took in $16.3 million, all but $300,000 of which came from endorsement deals. In 2015, she donated $100,000 of her own money to help children affected by a devastating earthquake in Nepal. The year before, she donated $100,000 to another disaster.
More From GOBankingRates
All celebrity net worth estimates sourced from Celebrity Net Worth and are accurate as of March 9th, 2021.
About the Author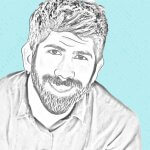 Andrew Lisa has been writing professionally since 2001. An award-winning writer, Andrew was formerly one of the youngest nationally distributed columnists for the largest newspaper syndicate in the country, the Gannett News Service. He worked as the business section editor for amNewYork, the most widely distributed newspaper in Manhattan, and worked as a copy editor for TheStreet.com, a financial publication in the heart of Wall Street's investment community in New York City.