What Is Adrián Beltré's Net Worth?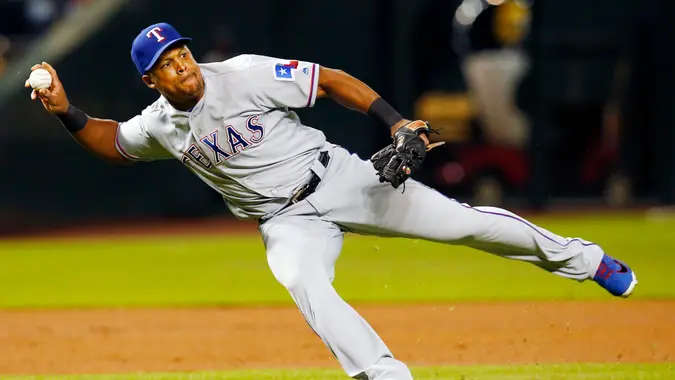 Rick Scuteri/AP / Shutterstock.com
In June, Adrián Beltré was inducted into the Texas Rangers Hall of Fame.
Adrián Beltré Net Worth: $95 Million
 A four-time All-Star, he is the greatest third baseman in Rangers history and it's easy to make an argument that he's the greatest of all time, period. That's all thanks to five Gold Gloves, two Platinum Gloves and four Silver Slugger Awards. When he becomes eligible for the Hall of Fame in 2024, he'll almost certainly be voted on the first ballot. During his career, Beltré earned more than $220 million in salary alone.
More From GOBankingRates
Last updated: July 12, 2021
Make Your Money Work for You