What Is Albert Pujols' Net Worth?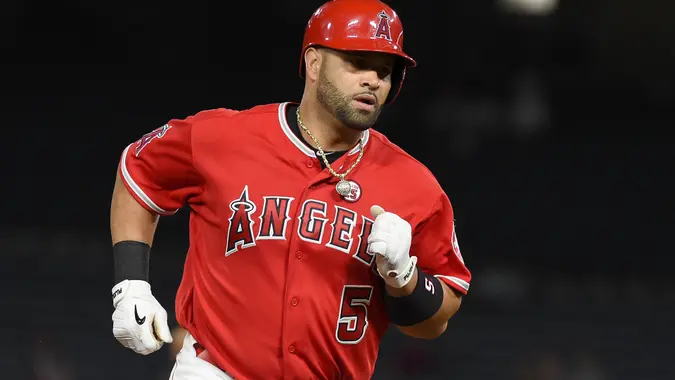 Lisa Blumenfeld / Getty Images
After joining the league in 2001, Albert Pujols spent more than a decade with the Cardinals and a decade with the Angels — and he's still on first base to this day, with the Dodgers.
Albert Pujols Net Worth: $170 Million
Today, the two-time World Series champ, three-time MVP and 10-time All-Star is pulling in less than a half-million dollars for a one-year contract before he becomes a free agent in 2022. Don't feel bad for Pujols, however — his current salary is an anomaly. He earned between $15 million and $30 million a year for most of his career for total on-field earnings of more than $339 million.
More From GOBankingRates
Last updated: July 12, 2021
Make Your Money Work for You