What Is Alex Rodriguez's Net Worth?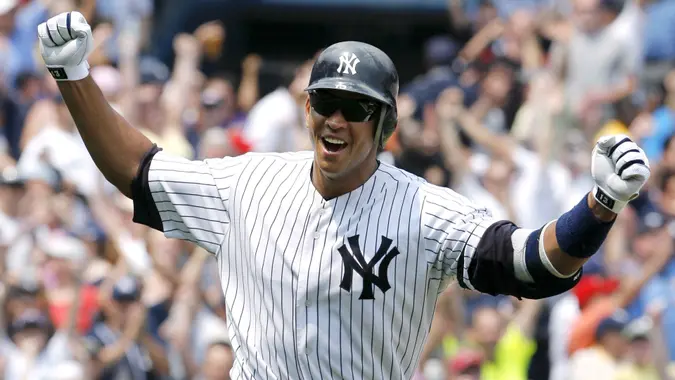 Justin Lane/EPA / Shutterstock.com
In 2000, Alex Rodriguez signed a 10-year, $252 million deal with the Texas Rangers that dwarfed all contracts that came before and ushered in the modern era of mega-bucks baseball.
Alex Rodriguez Net Worth: $350 Million
He earned his cash on the field in Texas, then the Yankees signed him to a new deal — this time for $275 million — in 2007 after convincing him to opt out of his old contract and move to New York. In total, A-Rod earned more than $455 million over the course of his career, which included three MVPs, a World Series win, 10 Silver Slugger Awards, two Gold Gloves, a Batting Title and an incredible 14 trips to the All-Star game.
More From GOBankingRates
Last updated: July 12, 2021