What Is Carl Lewis' Net Worth?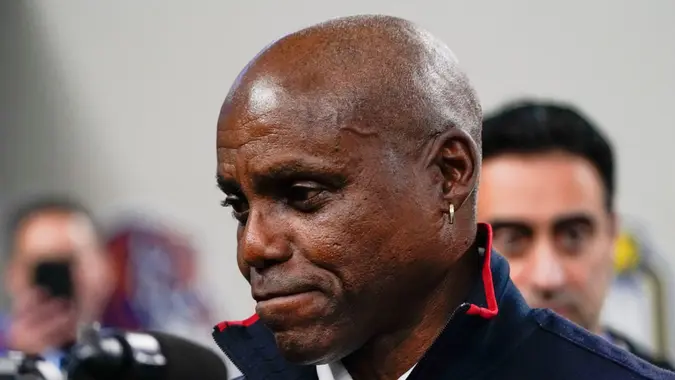 ©Jim Cowsert/AP/Shutterstock
Before there was Usain Bolt, the man whose name was synonymous with speed was Carl Lewis.
Carl Lewis Net Worth: $16 Million
 The greatest American track-and-field star since Jesse Owens, Lewis is one of only four athletes to have won nine gold medals, including four in Los Angeles in 1984, two in Seoul in 1988, two in Barcelona in 1992 and one in Atlanta in 1996. He is regarded as one of the greatest athletes of the 20th century and one of the greatest Olympians of all time.
He successfully crossed over to movies and TV, piling up 10 acting credits and 75 TV and film appearances as himself. He recently added the Silk alternative milk brand to his endorsement portfolio.
More From GOBankingRates
Last updated: July 21, 2021
Make Your Money Work for You