What Is Derek Jeter's Net Worth?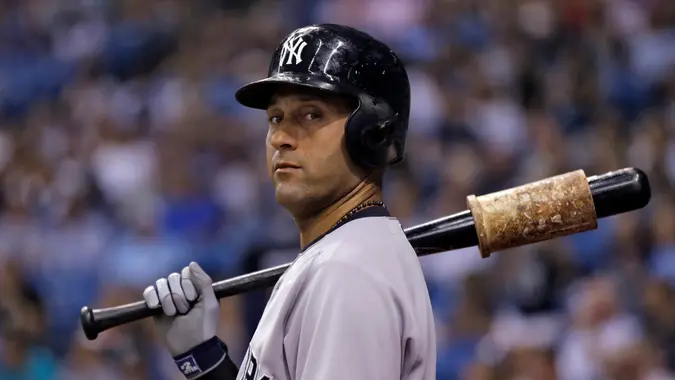 Chris O'Meara/AP / Shutterstock.com
Short stop Derek Jeter stands with Joe DiMaggio, Mickey Mantle and Babe Ruth as one of the most beloved and accomplished Yankee Hall of Famers of all time.
Derek Jeter Net Worth: $200 Million
He spent his entire 20-year career in pinstripes and brought home five of the franchise's league-leading 27 World Series championships. He earned more than $266 million over the course of his career, which included five Silver Slugger Awards, Rookie of the Year, World Series MVP and an incredible 14 trips to the All-Star Game.
More From GOBankingRates
Last updated: July 12, 2021