What Is Felix Hernandez's Net Worth?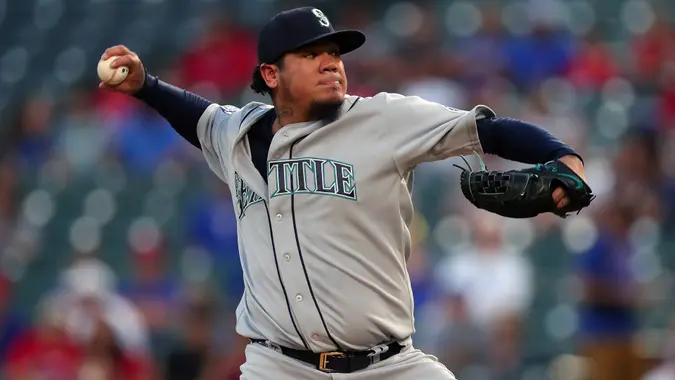 Tom Pennington / Getty Images
Career Mariner Felix Hernandez is currently a free agent.
Felix Hernandez Net Worth: $90 Million
When the 35-year-old, 15-year MLB veteran opted out of a deal with Baltimore in March, it looked more and more likely that the greatest pitcher in Seattle history had made his last trip to the mound, according to CBS Sports. The potential Hall of Famer hasn't thrown a pitch in an MLB game since September 2019. A Cy Young Award winner and a six-time All-Star, Hernandez earned more than $221.33 million over the course of his career.
More From GOBankingRates
Last updated: July 12, 2021
Make Your Money Work for You