What is Jan Ullrich's Net Worth?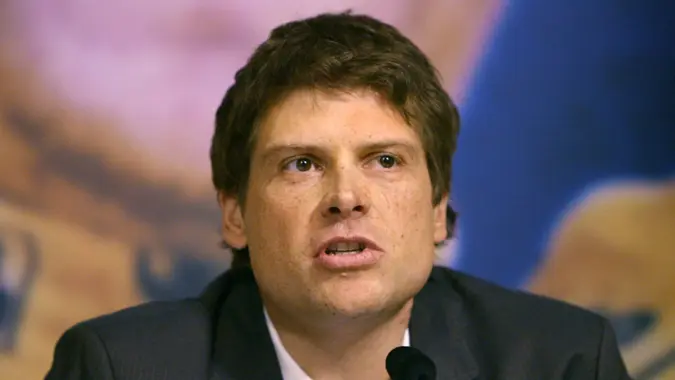 ©Maurizio Gambarini/EPA/Shutterstock
Before there was Lance Armstrong, there was Jan Ullrich, a German cyclist who spent the 1990s piling up white jerseys at the Tour de France.
Jan Ullrich Net Worth: $20 Million
At the 2000 Sydney Olympics, Ullrich won a gold medal and a silver medal in the road race and time trial, respectively. He's considered one of the sport's greatest-ever time trialists.
Ullrich was hounded by doping allegations that eventually led to his retirement in 2007, according to CyclingTips. The scandal was the catalyst for the sport-wide scandal that would eventually consume Armstrong as well. Ullrich survived to land several endorsement deals, but by the mid-2010s, he began to spiral downward into a series of highly publicized personal problems, allegations of hard drug abuse, a drunk driving incident, and eventually, two arrests in two weeks for violent alleged assaults involving drugs and alcohol.
More From GOBankingRates
Last updated: July 21, 2021
Make Your Money Work for You