What Is Joey Votto's Net Worth?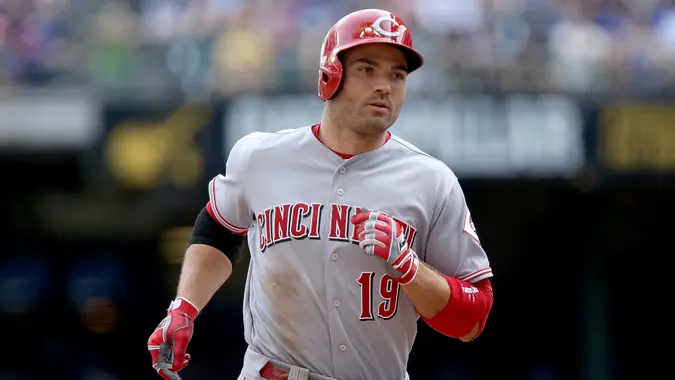 Dylan Buell / Getty Images
In 2012, Joey Votto signed a 12-year deal with the Cincinnati Reds worth $251.5 million with $225 million guaranteed.
Joey Votto Net Worth: $110 Million
The largest guaranteed contract in MLB history, the deal crushed the $116.5 million, nine-year deal that Ken Griffey Jr. signed in 2000 to become the biggest contract in franchise history by far. It will pay the six-time All-Star first baseman $22.5 million a year through 2024 when the Gold Glove and MVP winner will turn 41.
More From GOBankingRates
Last updated: July 12, 2021
Make Your Money Work for You