What Is Lance Armstrong Net Worth?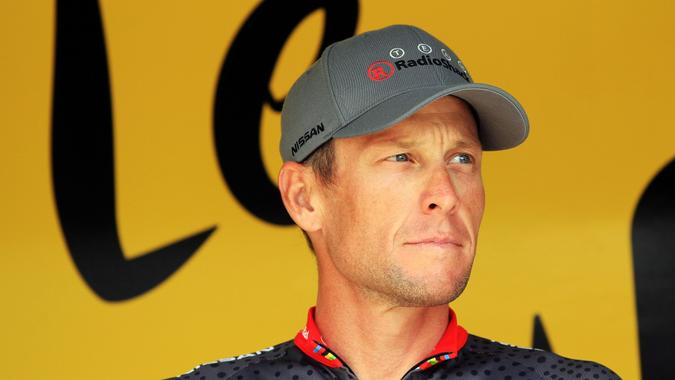 Bryn Lennon / Getty Images
Still the most famous and infamous name in cycling, Lance Armstrong fell from revered to reviled, from champion to cheater after he was engulfed in a doping scandal that toppled him from his perch at the summit of the racing world. 
Lance Armstrong Net Worth: $50 Million
In the early 2000s, it was hard to find a human wrist that wasn't adorned with yellow Livestrong rubber. Armstrong inspired the world when he survived cancer and went on to smash all records with an incredible seven Tour de France wins. By the 2010s, however, Armstrong's world was crumbling as former teammates began admitting to using banned substances and implicating Armstrong himself. He was eventually banned from racing for life and had all of his titles — including his Tour de France wins — stripped. In 2013, he returned his only Olympic medal, the bronze he took home from Sydney during his glory days in 2000.
More From GOBankingRates
Last updated: July 21, 2021