What Is Mariano Rivera's Net Worth?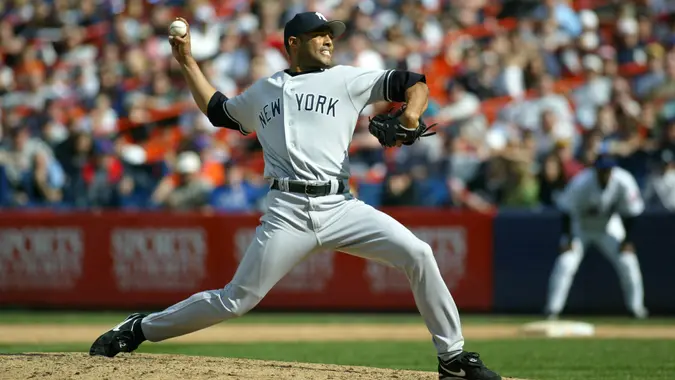 Anthony Correia / Shutterstock.com
The man with history's greatest cut fastball, Hall of Fame Yankee pitcher Mariano Rivera played his 13th and final All-Star Game in 2013. He was named the game's MVP.
Mariano Rivera Net Worth: $90 Million
The greatest playoff closer of all time — although Goose Gossage die-hards will always make noise on that point — Rivera saved 42 games in 96 postseason appearances. Over the course of his 19-year career, he struck out 1,173 batters in 1,283.2 innings pitched, won five World Series and earned nearly $170 million on the mound. 
More From GOBankingRates
Last updated: July 12, 2021
Make Your Money Work for You