What Is Novak Djokovic's Net Worth?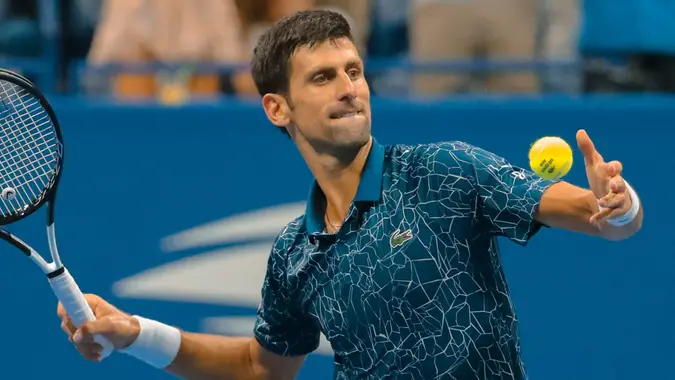 Leonard Zhukovsky / Shutterstock.com
Novak Djokovic is one-third of the sacred triumvirate that has dominated men's tennis so thoroughly from Wimbledon 2003 through Wimbledon 2021 that it has its own fraternity — the Big 3.
Novak Djokovic: $220 Million Net Worth
Rafael Nadal, Roger Federer and Djokovic have won 58 of 69 Grand Slam tournaments, according to Statista. Djokovic himself now has 20 Grand Slam titles, tying him with the other two to become the only three men ever to win 20 majors. The Serbian's $144 million in career prize money is the biggest haul in the history of the sport. 
More From GOBankingRates
Last updated: Aug. 30, 2021
Make Your Money Work for You