What Is Oksana Baiul's Net Worth?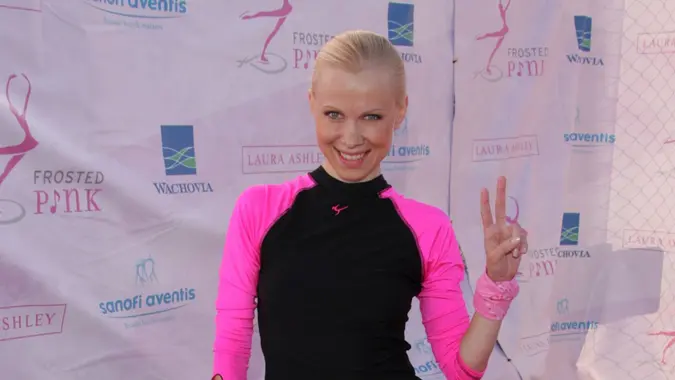 ©Matt Baron/BEI/Shutterstock
Ukraine native Oksana Baiul was a world champion figure skater at the age of 15. One year later, she won gold at the Lillehammer Olympic Winter Games in 1994.
Oksana Baiul Net Worth: $20 Million
Pulling glory out of a painful beginning, Baiul was raised by figure skating — literally. Her mother — the last living member of her family — died when she was 13, leaving the young future champion alone. Her father figure coach left for Canada shortly after.
In 2012, Baiul made headlines again — this time off the ice. She sued her management agency, claiming that they collected millions of dollars on her behalf without her knowledge. Her suit claimed that her representation misled her at the height of her career, when she signed contracts as an orphaned minor who didn't speak any English.
More From GOBankingRates
Last updated: July 21, 2021
Make Your Money Work for You