What Is Peter Sagan's Net Worth?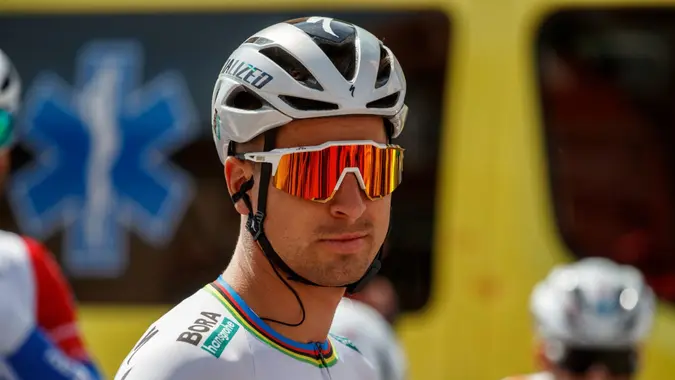 ©Xavier Bonilla/NurPhoto/Shutterstock
Although he didn't know it at the time, the crash that brought down Peter Sagan's cycle at the Tour de France would also bring down his dreams of Tokyo gold.
Peter Sagan Net Worth: $30 Million
The three-time world champion announced he will miss the 2020 Olympics after receiving surgery for an infection in his knee that started with the crash. It would have been the Slovakian's third trip — he pedaled through the 2012 Olympics in London as well as the 2016 games in Rio. With 113 professional wins, he is one of the sport's all-time elites.
He launched his own brand, the Peter Sagan Line of apparel accessories. According to CyclingTips, he's a master at using social media to amplify his sponsorship brands, sometimes earning hundreds of thousands of dollars with a single Facebook post.
More From GOBankingRates
Last updated: July 21, 2021