What Is Steve Young's Net Worth?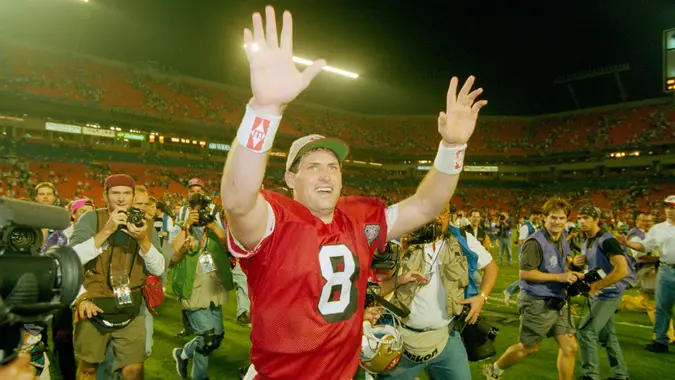 Lenny Ignelzi/AP / Shutterstock.com
Hall of Fame quarterback Steve Young extended San Francisco's magical run with Joe Montana into another era of glory for the 49ers.
Steve Young: $200 Million Net Worth
He won three Super Bowls and went to the Pro Bowl seven times — he was league MVP twice. After his playing days, he founded a successful private equity fund called HGGC — a move that helped him join the NFL's elite $200 million and over club. In an odd bit of trivia, Steve Young became the first left-handed quarterback ever inducted into the Hall of Fame in 2005. 
Last updated: Sept. 7, 2021