What Is Usain Bolt's Net Worth?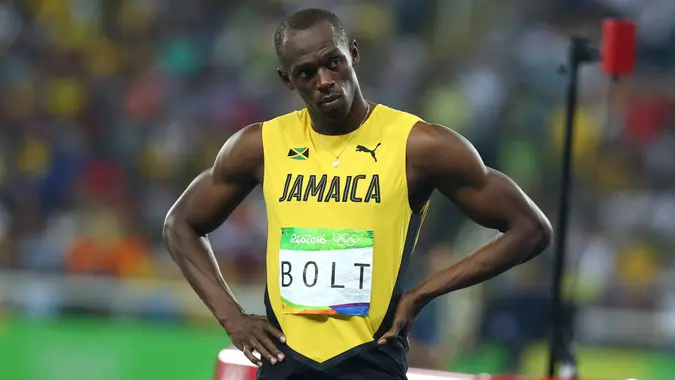 Andrew Makedonski / Shutterstock.com
When Usain Bolt was wrapping up his legendary career in 2017, Forbes reported that he was earning more than $32 million a year from his sponsorship deals alone.
Usain Bolt Net Worth: $90 Million
The supremely marketable Jamaican sprinter was one of the highest-paid athletes in the world thanks to contracts with brands like Advil, Sprint, XM and many others. Puma alone was paying him $10 million a year.
Five years later, and Usain Bolt is still the fastest man alive, according to CNBC — the records he set are all still intact. With eight Olympic medals to his name, Bolt three-peated both the 100-meter and 200-meter in Beijing 2008, London 2012 and Rio 2016.
More From GOBankingRates
Last updated: Nov. 1, 2021
Make Your Money Work for You