12 Best Budget Apps to Help You Save Money

From the iTunes App Store to Google Play, here are the best apps to help your finances.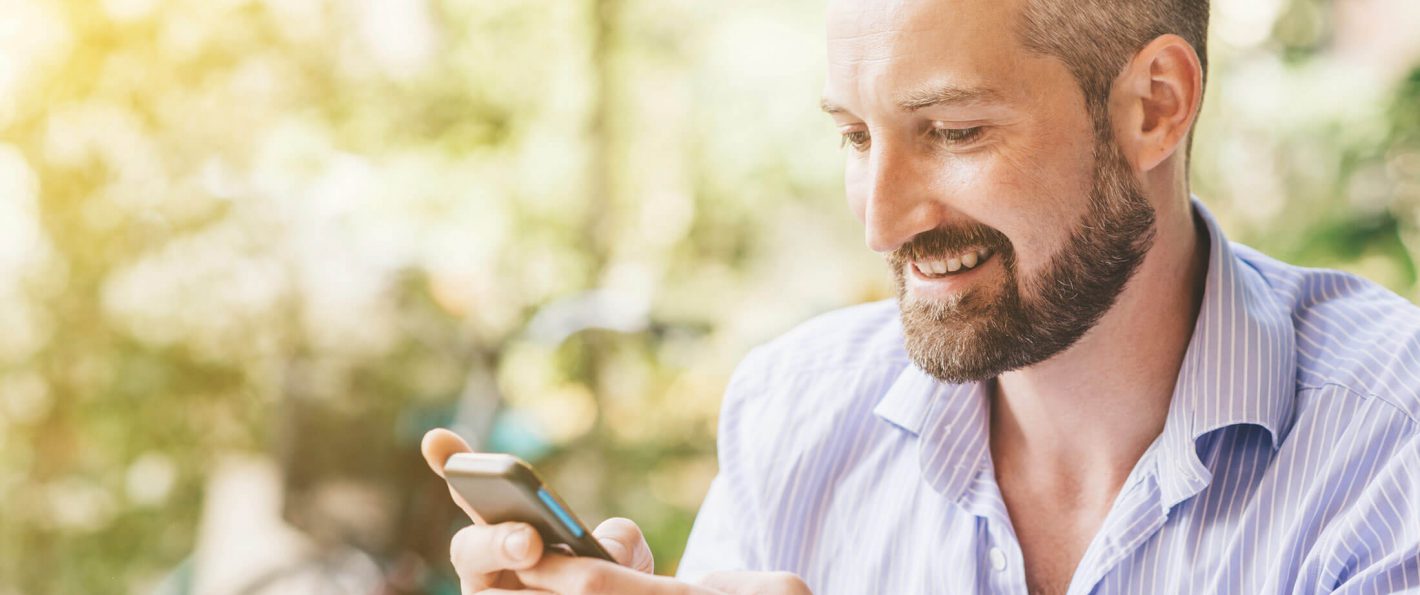 When you don't have a clear view of your finances, it can be easy to overspend or pay your bills late. Fortunately, with all the personal budget apps on the market these days, you don't have to be a certified accountant to create a balanced budget for yourself.
The best budget apps make money management easy with a variety of features to help you save money, track expenses and set up financial goals like saving for a vacation or a car. So if you need a budget, but can't afford a money manager, you can find an app that's just right for you.
Here are 12 of the best personal money apps available for smartphones with both the iOS or Android operating systems — with the exception of Budgt and Digit, which are currently only available for the iPhone.

1. Mint
Cost: Free
If you need a user-friendly app to help you track your income and expenses and help you create a balanced budget, the Mint app can be a great choice. Produced by Intuit, which also owns QuickBooks and Turbo Tax, Mint is quick to set up and easy to use.
Mint is a good budget app because it connects to your checking and savings accounts, credit cards, bills and 401k, and automatically updates every time you make a transaction. Once you've set up your budget for different categories — such as groceries, movies and personal care — it alerts you when you're getting close to reaching the financial limit. It also allows you to tag transactions as you see fit and provides you with a free credit score every three months.
Ratings and reviews: 4.5 on iTunes and 4.4 on Google Play
Reviews were generally favorable, saying such things as, "This app really helps control and track what you are spending. I find that looking at my bank account daily really helps me keep focused on my long term goals." On the other hand, several users complained about glitches with almost every update. Still, this is one of the best budget apps.
Read: 17 Biggest Budgeting Mistakes You're Making

2. PocketGuard
Cost: Free
PocketGuard is a simple way to categorize your expenses, bills and subscriptions. It also organizes the categories into a graph for a quick visual overview. This personal finance app also automatically syncs to your checking and savings accounts as well as your credit cards, making it ideal for anyone who is living on a tight budget and needs to be aware of their disposable cash at any given moment.
PocketGuard's signature feature is that it strives to simplify budgeting by constantly monitoring your income and expenses to let you know how much money is left to spend before your next payday. And young people will love this tool: You can add a hashtag in the comments fields of any transaction to further categorize and keep tabs on your spending.
Ratings and reviews: Not enough customer reviews on iTunes to display an average and 3.6 on Google Play
Reviews were generally favorable, like, "Hooks up to all my accounts. Good breakdown. And [it gives] suggestions to manage your budget." The biggest recurring complaint was categories are not easily customizable and you can't manually add transactions.

3. Level Money
Cost: Free
Powered by Capital One, Level Money has more than 1 million users and is a great tool for people who tend to indulge in a lot of nonessential spending. This app works like a "financial GPS," tracking your actual habits so that you can see how much you're spending every day as well as month to month.
Level Money's signature feature is its balance and bill predictions, designed to help you to stay one step ahead of potential overdrafts by letting you know how much you can spend on the extras, like manicures or eating out, after factoring in your bills. In other words, it "replaces your bank balance with a Spendable number for the month."
Ratings and reviews: 4 on iTunes and 3.9 on Google Play
Users gave this app high marks on the app store, saying such things as, "Being shown how much I can spend is infinitely more useful than only seeing what I have and what I owe. I would definitely recommend this app." Even so, more than a few people complained that it had trouble consistently and quickly syncing with their bank accounts.

4. Dollarbird
Cost: Free
Dollarbird is a little different from other budgeting apps in that it has a calendar format and does not require your bank account information. You manually input your income and expenses to the calendar, and Dollarbird calculates your balance and how much disposable cash is available to spend.
You can set up recurring transactions, too, although not on Android, making this one of the best budget apps for iPhone. It's a great choice for students and young professionals whose income or expenses change from month to month.
Ratings and reviews: 4.5 on iTunes and 4.2 on Google Play
Users had good things to say about this app, like, "I enjoy being able to look at the month and see the highs and lows of my spendable money and know when to adjust my spending." Some reviewers have noted that it occasionally skips random expenses in its calculation, and they were frustrated that the Android version is not as complete as the iPhone version.

5. IOU
Cost: $3.99
IOU is a personal debt manager that helps you keep track of both the debts that people owe you and that you owe others, along with monthly bills and bank loans. Although this app isn't a full-fledged budgeting app, it alerts you to upcoming bills that need to be paid, sends email reminders to your debtors and notifies you about overdue debts — helping you save money you would otherwise miss.
If you're the type of person who picks up the tab at lunch or loans friends books or clothes, this might be the app for you. Working professionals, students and socialites will love this app, which not only allows you to share debt information with people in your contacts, but also stores a handy history of all repaid debts.
Ratings and reviews: 4.5 on iTunes and 4.3 on Google Play
Users are typically happy with this app, giving such reviews as, "A friend of mine and I only settled up about once a year after entering probably 30 different IOUs. It is a great app and extremely easy-to-use." On the other hand, people complain about the app crashing after most updates and the lack of a calculator function within it.

6. Budgt
Cost: $1.99
Budgt adapts to your daily spending and claims to be the "first true day-by-day financing application." By tracking your income and expenses in real time, it creates a new spending limit for you every day so you can see how much you actually have available to use. This iOS app is perfect for students or others with low incomes who want a basic budgeting app rather than a more complex app that tracks investments and retirement goals.
Budgt gives you the big picture by showing you both how much money you've spent and how much you've got left. You can also export your monthly data, which makes analyzing your financial trends easy in a handy Excel spreadsheet.
Ratings and reviews: 4.5 on iTunes; app unavailable for Android
Users like the simplicity of this app, saying things like, "It is a wonderful, minimalistic, clean take on a zero sum budget strategy. Definitely helped me get and stay on budget." Complaints include things like the inability to set up a monthly budget or connect bank accounts.

7. Qapital
Cost: Free
This financial app promises to help you save money for the things you want, but have had difficulty budgeting for. For instance, you can create a "Guilty Pleasure Rule" for yourself in which Qapital puts aside a set amount of cash into savings every time you spend money on one of your indulgences. So for every large latte you enjoy, a dollar goes into your savings account. Or you can create a "Roundup Rule" where every time you make a purchase, the app rounds the number up to nearest dollar and puts the extra cash into savings.
This app is ideal for students, families and working professionals who want to put money into savings but also enjoy the pleasures of life. You'll be surprised by how quickly those extra dollars add up.
Ratings and reviews: 5 on iTunes and 4 on Google Play
Reviewers have a lot of great things to say about this app, like, "Super helpful! I've gotten kind of addicted to saving money using Qapital." Some users don't like the fact that you must have a minimum amount of money in your account for this app to work.
Read: 10 Savings Hacks for 2016

8. Digit
Cost: Free
Digit is the finance app that automates your savings. It tracks your income and spending, and then every few days, it moves a few dollars — usually between $2 and $17 — from your checking account into your savings account. Digit also guarantees that it won't overdraft your account, which makes it a great option for students, millennials and families who don't have a lot of extra income.
This iOS app also gives you "Savings Bonuses" to reward you for being able to save money. Every three months, Digit gives you 5 cents for every $100 in your Digit savings account.
Ratings and reviews: 4.5 on iTunes and not available for Android
Users love how Digit helps them to save without thinking about it, like one reviewer who wrote, "I'm a mom, working in retail and living paycheck to paycheck. I didn't think I had anything to save. But, in the three months that I've been using Digit, it's saved me over $200!"

9. Wallaby
Cost: Free
If you have more than one credit card, Wallaby can help you optimize every purchase by advising you which card to use to take advantage of the best bonuses, rewards or interest rates at that time. This app also calls itself an "intelligent financial sidekick" because it keeps your data in the cloud, recommends ways to save money and looks out for suspicious activity. This app is suited for people who have more than one credit card, including business owners, or anyone who wants to maximize their rewards.
Ratings and reviews: 5 on iTunes and 3.9 on Android
Users praise the app, like one reviewer who wrote, "But the best part is I don't even have to open the app. It automatically figures out where I am and sends me a notification about which card to use. This is next level." Complaints tend to cite the app's sluggish behavior and occasional crashes upon opening.

10. Mvelopes
Cost: Free, $95 per year or customizable package
Mvelopes is a money management app that helps you take charge of your finances by creating and tracking your daily, weekly and monthly expenses. This app also provides advice on your spending habits and where you can cut back so that you can stop living paycheck to paycheck.
Unlike other apps, this one has a three-tiered plan: a free version, Mvelopes Premier for $95 and Mvelopes Coaching, which comes in customizable packages. For this reason, Mvelopes is perfect for professionals, families and retirees who are in a position to take their personal finances to the next level.
Ratings and reviews: Not enough customer reviews on iTunes to display an average and 4.3 on Google Play
Most ratings were positive, such as one that said, "Finally I found an app that is easy to work and also can be used with different users which helps the family tracking." On the other hand, some reviewers complained that it doesn't update in real time and tends to freeze up.

11. Personal Capital
Cost: Free
Personal Capital is a money management app that focuses on investing. It gives you a complete picture of your current net worth, helps you manage investments and enables you to plan for retirement. Personal Capital's signature tools include the Free Analyzer and Investment Checkup, which look for hidden or upcoming fees and make suggestions. This app is best suited for people who are active investors as it has an optional paid financial advisor service.
Ratings and reviews: 5 on iTunes and 4.2 on Google Play
Users generally like the app's ability to give a comprehensive look at all accounts, including mortgages and 401ks. One reviewer wrote, "Perhaps the best money management app. Very user friendly and intuitive." Complaints tend to center around poor budgeting compared with other money apps and a sluggish operating system.
Read: How to Invest in Stocks Like a Pro

12. You Need a Budget (YNAB)
Cost: $5 per month or $50 per year
YNAB is a budgeting app that tracks every dollar you earn and spend to give you a picture of how to cut costs, save money, avoid overdrafts and pay off credit card debt. According to the website, YNAB claims that users save an average of $200 in the first month and $3,300 after nine months.
The website has helpful explanation videos, free online classes, a blog and numerous guides about money management. This app is best suited for professionals and people planning for their retirement as well as anyone else interested in saving and investing money.
Ratings and reviews: 3 on iTunes and 4.4 on Google Play
Users generally praised the app, saying things like, "As a student, I've had to learn to budget. YNAB and this seamless app have made my life so much easier, on top of helping me save my money and my sanity." Some users complained that the new version doesn't have the number of features the old YNAB did.