Rocket Money Review: What You Need To Know
GOBankingRates Score
Rocket Money
Quick Take: Rocket Money, formerly known as Truebill, is a leading personal finance app. The app's claim to fame is its ability to track and display all the monthly subscriptions you're paying for. That way, you can find and cancel the subscriptions you're no longer interested in. The app comes with other features too. You can track and categorize your spending and put your savings on autopilot. 
Financial Monitoring
Fees
Bill Negotiation
Subscription Options
How did we calculate this?
Pros
Actively avoid spending on subscriptions you no longer use
Track your spending
Boost your savings automatically
Cons
Additional fees for premium features
Additional fees for bill negotiation
Rocket Money Overview
Rocket Money is a personal finance app that's designed to give you more control over your spending. The app helps you avoid zombie spending, or spending on subscriptions you don't use, by displaying all the monthly subscriptions you have. You can even access a Cancellations Concierge, which makes the cancellations for you, starting at $3 per month.
Make Your Money Work For You
The app also helps you stay on budget by offering a detailed breakdown of your spending. Rocket Money uses AI to learn your habits and put savings on autopilot for you.
In addition, you can take advantage of a bill negotiation service. Negotiators work on your behalf to find better rates on cellphone bills, cable bills and more. However, you'll have to pay between 30% and 60% of your first year's savings to Rocket Money as a negotiation success fee when you save.
Key Features
Here's a look at some of the key features of Rocket Money. 
Financial Monitoring
When you sign up for Rocket Money, you connect your financial accounts to the app. The app learns about your spending habits and compiles a report by category. The report shows you where your money is going in detail so you can make better spending decisions.  
Fees
Many of Rocket Money's features are free. However, if you'd like to sync your balance or take advantage of Premium Chat, Cancellations Concierge, Custom Categories, Unlimited Budgets or Smart Savings, you'll need Rocket Money Premium. That comes with a fee of anywhere between $3 to $12 per month. Interestingly, you choose the fee you'd like to pay yourself. 
Make Your Money Work For You
You can also choose your fee for bill negotiation. Choose anywhere from 30% to 60% of your first year's savings. 
Bill Negotiation
With Rocket Money bill negotiation, the company claims its experts will find hidden discounts on phone bills, cable bills and more. You upload photos of your bills and the negotiators find and arrange lower rates or credits. However, you will pay 30% to 60% of your first year's savings to Rocket Money as a negotiation success fee. If the negotiators don't find you any savings, there is no fee.
Subscription Options
In addition to Rocket Money's free service that finds subscriptions you're paying for and helps you track your spending, the company also offers Rocket Money Premium, a subscription option that comes with additional features. Rocket Money Premium costs between $3 and $12 per month (your choice). The service comes with balance syncing, Premium Chat, Cancellations Concierge, Custom Categories, Unlimited Budgets and Smart Savings.  
How Rocket Money Stands Out
Rocket Money stands out as one of the most effective ways to find subscriptions you're paying for and no longer using. The company's premium Cancellations Concierge even takes care of canceling these services for you. 
Make Your Money Work For You
Comparable Personal Finance Apps
If you're looking for a personal finance app but Rocket Money doesn't seem like a good fit, consider one of the apps below. 
Mint
Mint is Intuit's personal finance and budgeting app. If you're more interested in developing and sticking to a budget than reviewing your monthly spending, this is the option for you. 
Spendee
Spendee is also a budgeting app that helps you track your finances. However, Spendee has a shared wallet feature for couples, families or even roommates to track their shared spending. The app also supports expense tracking in different currencies. 
How To Sign Up
Signing up for Rocket Money is simple. All you need to do is download the app via the App Store or Google Play and follow the sign-up steps. You can also sign up via the Rocket Money website with your name and email address. 
Who Rocket Money Is Best For
Rocket Money is a great option for people looking for a personal finance app that offers several different services. It's especially suitable for those looking for the following benefits:
Avoid zombie spending on subscriptions: If you're spending money on services you don't even use anymore, Rocket Money is a great way to identify places to start saving. 
Insights on your spending: Another compelling reason to use Rocket Money is simply to get a better understanding of your spending habits overall. The app makes it easy to find out exactly where your money goes each month.
Lower bills: Rocket Money may find you better rates for phone, internet, cable or other services without removing any features you currently pay for.
Make Your Money Work For You
Final Take
Rocket Money is an effective financial tool for just about anyone. The app ultimately provides its users with a better understanding of where their money is going and how to save more of it, though the costs of its Premium features can eat away at the savings you gain. Nonetheless, consider signing up for Rocket Money if you're looking for savings opportunities you may not be able to easily find on your own.
FAQ
How trustworthy is Rocket Money?

Rocket Money is a legitimate app with a long history of helping consumers gain better control over their finances. The company has earned a score of 4.6 stars and a rating of "excellent" on Trustpilot, based on reviews from over 3,900 users.

Does Rocket Money charge a fee?

Rocket Money doesn't charge a fee to use the basic features on its mobile app. If you'd like to unlock Premium features, you can choose your monthly fee on a scale from $3 to $12. For bill negotiation services, you'll pay between 30% and 60% of the amount you save in the first year.

Is Rocket Money or Mint better?

Mint and Rocket Money provide similar expense-tracking services for no fee, but Rocket Money offers additional paid services, like Cancellation Concierge, as well. While both apps can help you create and stick to savings goals, Mint has much more robust budgeting features.
Information is accurate as of July 17, 2023.
Editorial Note: This content is not provided by any entity covered in this article. Any opinions, analyses, reviews, ratings or recommendations expressed in this article are those of the author alone and have not been reviewed, approved or otherwise endorsed by any entity named in this article.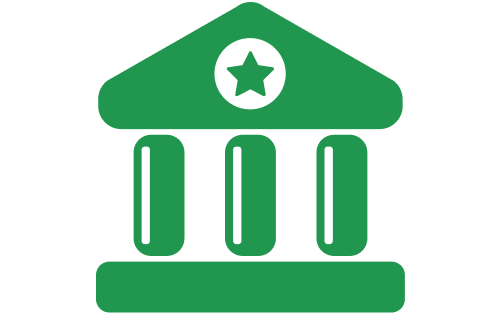 Take Advantage of our Best Offer(s)