Bet You Didn't Know These Huge Corporations Own Your Favorite Brands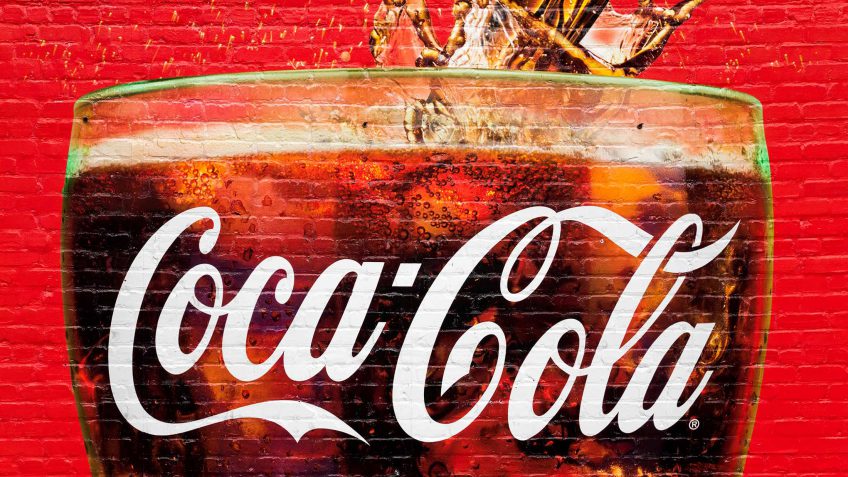 Walk into any standard grocery or corner store in the U.S. and you're greeted by a massive variety of popular brands filling every aisle with endless choices. Or so it might seem.
In reality, a small number of the world's biggest corporations control many, if not most, of the popular brands you encounter every day. And the weird mix of things they own can be surprising. For example, Mars, the maker of M&M'S, also operates Banfield Pet Hospitals — where you might take your dog if he ate a bunch of a M&M'S. Many of the top brands in the pizza aisle of a grocery store — DiGiorno, Jack's and Tombstone — are all owned by Nestlé, which also owns Gerber baby foods, as well as the chocolate goodies normally associated with the brand.
Click through to see 17 of the biggest corporations that produce most of the popular brands you encounter on a daily basis.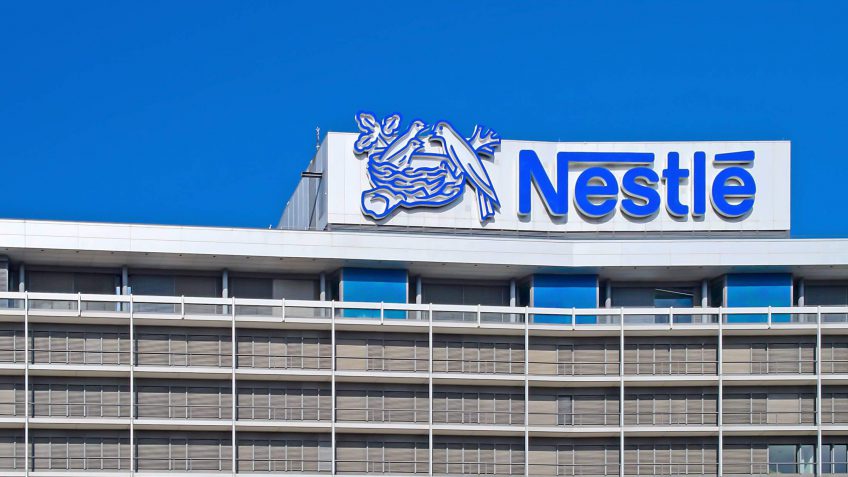 1. Nestlé
Nestlé, based in Switzerland, is one of the largest food companies in the world. Established in 1866 as the Anglo-Swiss Condensed Milk Co., it merged with Henri Nestlé's infant food formula in 1905 to gain its moniker. It has 2,000-plus brands, 335,000 employees and 436 factories in 85 countries. It sells in 189 countries and is worth more than $240 billion, according to a recent Bloomberg report that cited company statistics.
Here are a few of the many products the company offers in the U.S.:
Candy bars — Crunch, Butterfinger
Pet food — Fancy Feast, Purina
Frozen pizza — DiGiorno, Jack's, Tombstone
Ice cream — Dreyers, Häagen-Dazs
Baby food — Gerber
Frozen and prepared food — Lean Cuisine, Hot Pockets, Stouffer's, Buitoni
Water — Poland Spring
The company is now moving into more healthful products, according to Bloomberg, with its motto, "Good Food, Good Life."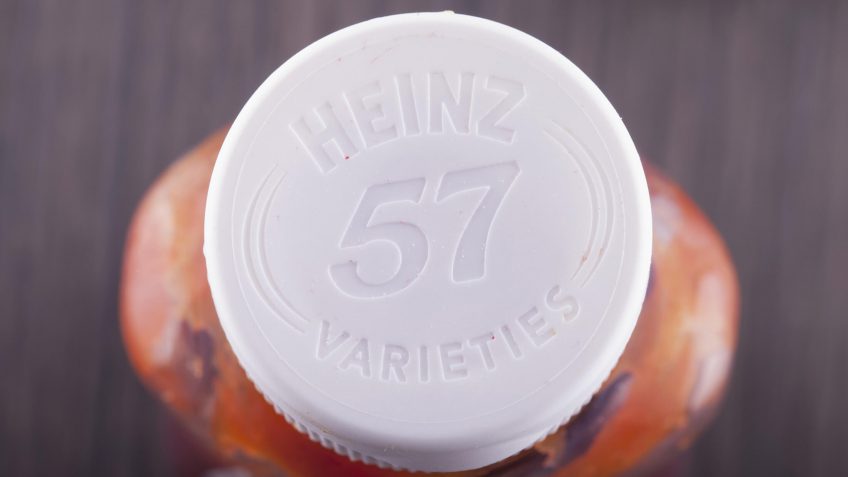 2. Kraft Heinz
As if the 100-plus-year-old Kraft wasn't big enough, the company merged with the 150-year-old Heinz last year, adding even more famous brands to Kraft's already lengthy list.
Besides the obvious products like Kraft's mac and cheese, ketchup and mustard, the company also owns name brands like Oscar Mayer, Ore-Ida, Kool-Aid, Planters, Jell-O, Cool Whip, Philadelphia cream cheese, Lunchables, Classico pasta sauce and Maxwell House coffee. The merged company is headquartered in Chicago.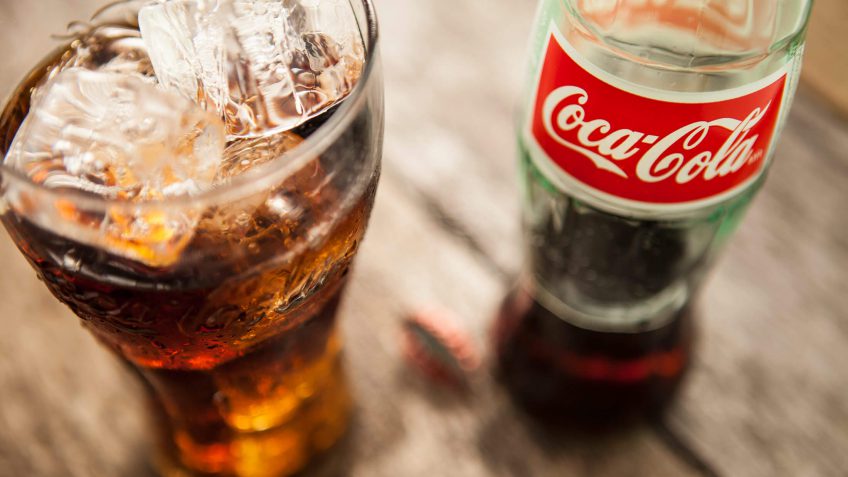 3. Coca-Cola
Despite the fact that Atlanta-based Coca-Cola, established in 1886, is the largest beverage maker in the world, its cadre of brands isn't quite as expansive or varied as others on this list, sticking to the company's origins: beverages. Besides the company's flagship Coke products, it also owns Dasani, Glaceau Vitaminwater, Powerade, Honest Tea, Minute Maid and Odwalla fruit juices, which it purchased in 2001.
4. PepsiCo
PepsiCo, based in Purchase, N.Y., is similar to Coca-Cola in its domination of the beverage market, but the company's tentacles extend into the snacks category as well. The company owns several major brands, including Frito-Lay, Gatorade, Tropicana and Quaker. That means it owns obvious products like juice, Quaker oatmeal, Life cereal, Lay's potato chips and all the –o's chips — Doritos, Cheetos, Fritos and Tostitos.
PepsiCo also owns lesser-known brands like Stacy's Pita Chips and Sabra hummus. PepsiCo also owns Naked juice and SoBe drinks.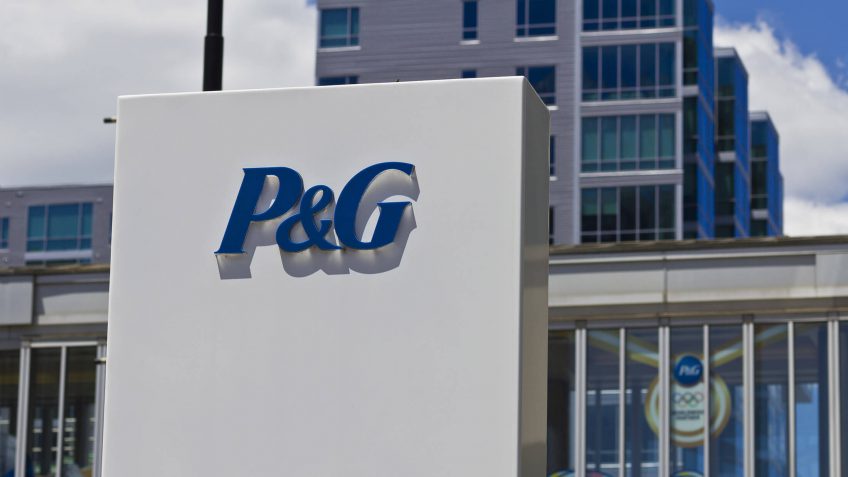 5. Procter & Gamble
A truly massive company, Cincinnati-based P&G owns many of the brands probably sitting in your bathroom right now. The company even owns multiple brands in the same categories, such as:
Toothpaste — Crest and Oral-B
Haircare products — Herbal Essences, Head & Shoulders, Pantene
Razors — Braun, Gillette
Laundry detergent — Gain, Downy, Tide
Diapers — Luvs, Pampers
Feminine care products — Always, Tampax
Cleaning products — Febreze, Swiffer
Paper products — Charmin, Bounty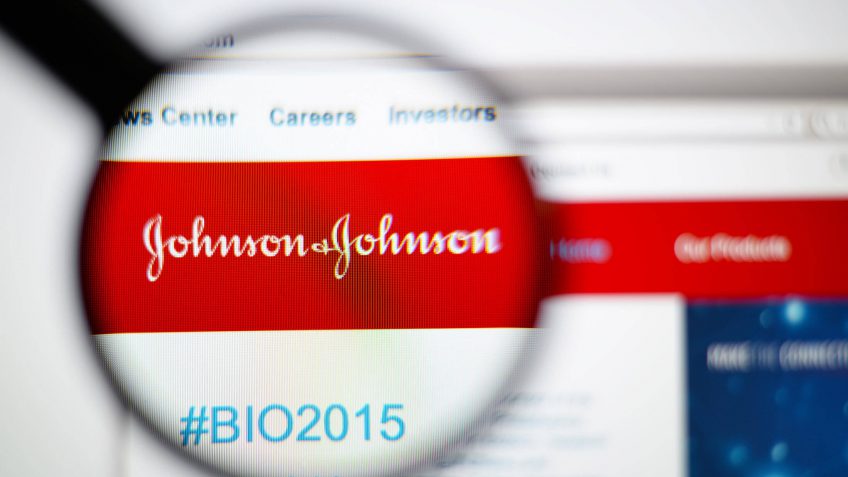 6. Johnson & Johnson
Like Procter & Gamble, Johnson & Johnson has a major stake in your bathroom, but its focus is more health-related. For example, Johnson & Johnson owns Tylenol, Sudafed, Benadryl, Motrin, Bengay, Band-Aid, Neosporin and Visine. It also owns Listerine, Rembrandt, Rogaine, Neutrogena, Lubriderm, Aveeno and Clean & Clear. The 130-year-old company is headquartered in New Brunswick, N.J., and sold some of the earliest first aid kits.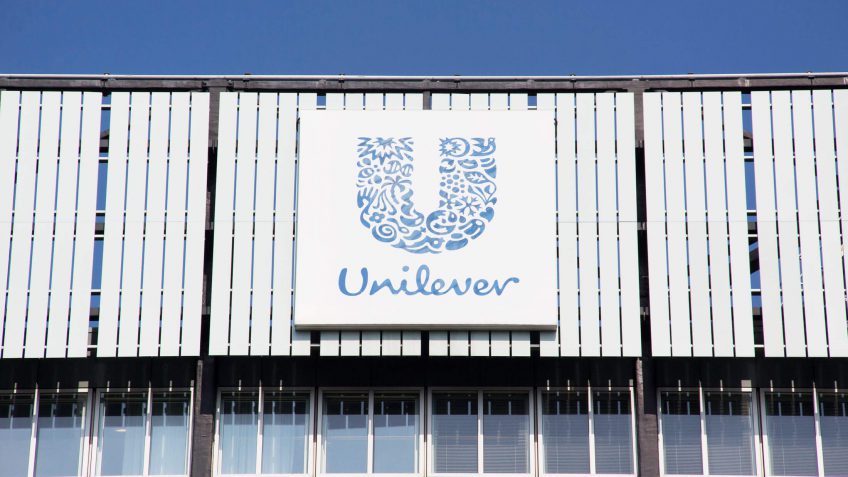 7. Unilever
Originally established as a margarine company in the 1870s, Unilever owns dozens of well-known brands in personal care, cleaning and food. It owns Axe, Dove, Hellman's mayonnaise, Tresemmé, Vaseline, Lipton iced tea, Ben & Jerry's, Breyers, Lever 2000, Country Crock butter, Degree deodorant, Suave, Popsicle and Good Humor ice cream, just to name a few. The company's main divisions are headquartered in England and the Netherlands.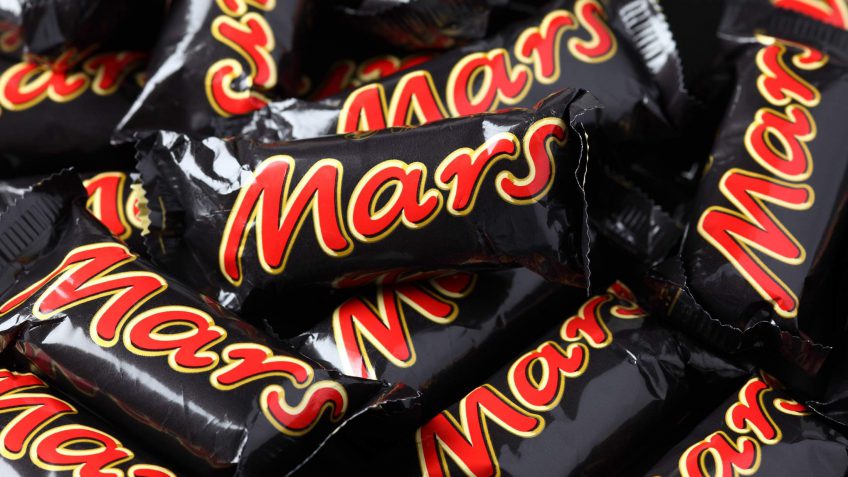 8. Mars
Mars products take up a big chunk of the checkout stand candy section with its M&M'S, Snickers, Skittles and Twix products; as well as gums and mints Life Savers, Juicy Fruit and Altoids. It also manufactures Uncle Ben's rice and Combos snacks.
But the Virginia-based company also owns a few unexpected products. Although originally established as a candy company more than 100 years ago, it's actually a leading pet care company, producing Iams, Pedigree and Whiskas, as well as being behind the chain of Banfield Pet Hospitals since the mid-1990s.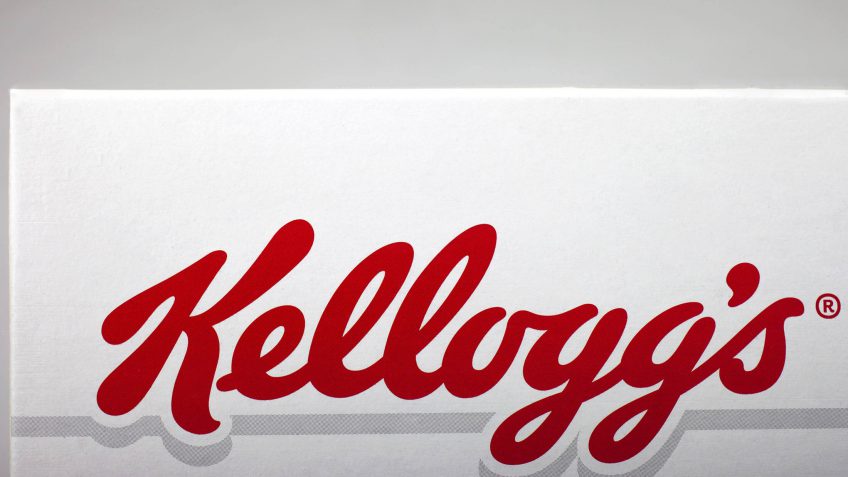 9. Kellogg's
Battle Creek, Mich.-based Kellogg's has been a big deal in breakfast since 1906, but the company also owns a number of other brands. Besides cereals Corn Pops, Froot Loops, Corn Flakes, Rice Krispies, All Bran and Frosted Flakes, it also owns Eggo waffles, Pop-Tarts and Nutri-Grain bars. The company owns a few other brands, such as Cheez-Its, Pringles, Keebler, MorningStar Farms and Gardenburger, as well as Famous Amos cookies.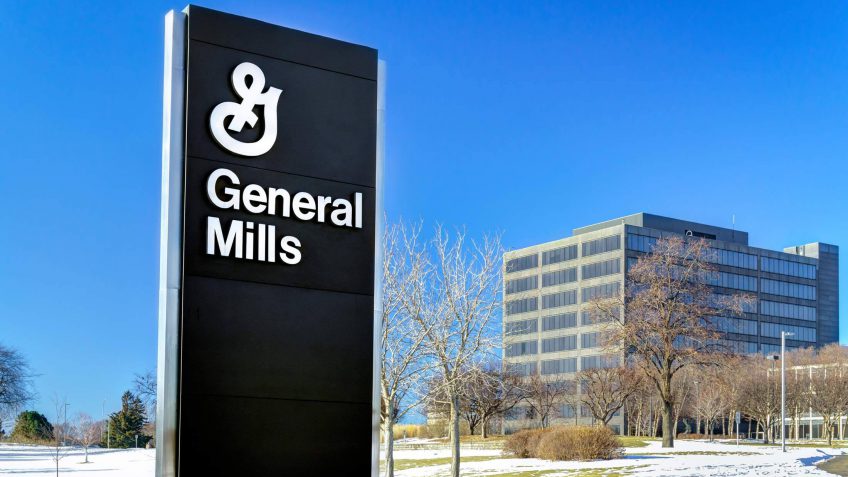 10. General Mills
Minneapolis-based General Mills, established in 1866, has a massive list of brand names. Some of them are even brands within brands: Betty Crocker, Bisquick, Chex cereals and Chex Mix snacks, Lucky Charms, Trix, Cheerios, Kix, Wheaties, Annie's natural and organic snacks, Hamburger Helper, Old El Paso, Totino's, Fiber One, Nature Valley and Yoplait yogurt.
Häagen-Dazs ice cream is a bit confusing, as both General Mills and Nestlé lay ownership claim. The brand name is owned by General Mills, but the product is licensed and operated by Nestlé, according to a Nestlé press release. General Mills has a similar deal with Pillsbury, wherein it licenses some products to J.M. Smucker, according to The Street.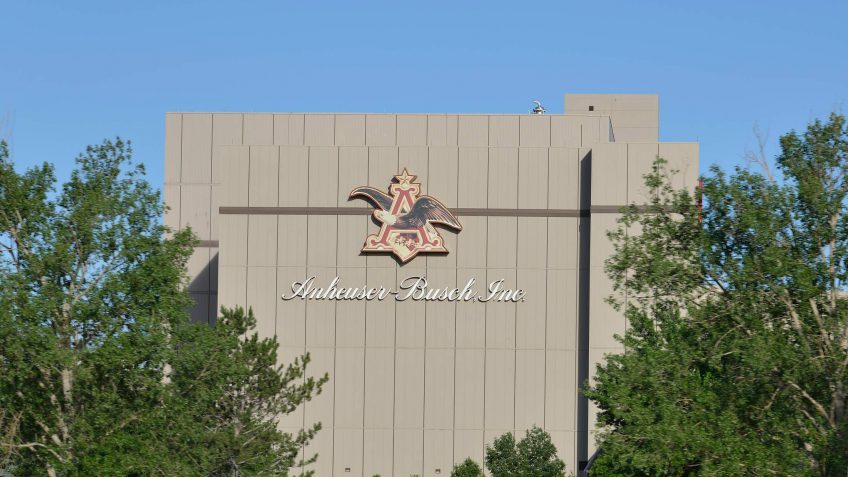 11. Anheuser-Busch InBev
This Belgian mega-company is the largest brewing company in the world, according to a report from hops supplier Barth Haas Group. AB InBev, created when InBev bought Anheuser-Busch in 2008, owns about half the U.S beer market, according to Plato Logic, a beer industry analysis group.
Besides the well-known brands like all Budweiser products, Busch and Michelob, this behemoth also owns Shock Top, Rolling Rock, Johnny Appleseed cider and LandShark. It also owns craft brewers like Chicago mainstay Goose Island and Seattle brewery Elysian, which it purchased last year.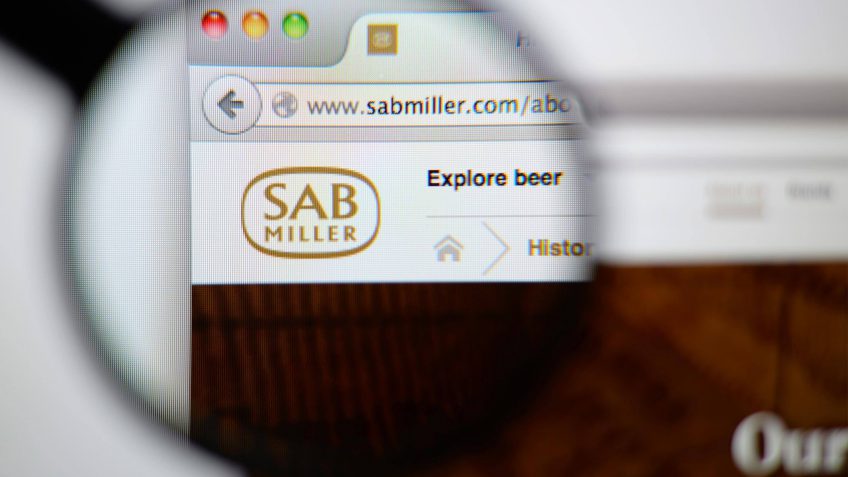 12. SABMiller
AB InBev is the world's largest brewery group, but London-based SABMiller isn't far behind, according to Barth Haas Group — at least for now. As of this publication, SABMiller is still its own company, but AB InBev is in line to purchase it. The European-based companies recently received approval to merge, under the condition that AB InBev will sell practically all the SABMiller business in Europe, according to the European Commission. In the U.S., the two companies are waiting to receive approval from the Justice Department for their merger, reported the Chicago Tribune.
For now, SABMiller remains the maker of major beers, including all Miller products, Grolsch, Peroni and Pilsner Urquell. Bolstering the company's overall strength is its joint venture in the U.S. with Molson Coors — which means it doesn't own but helps produce and distribute all Coors products, Molson products and Blue Moon.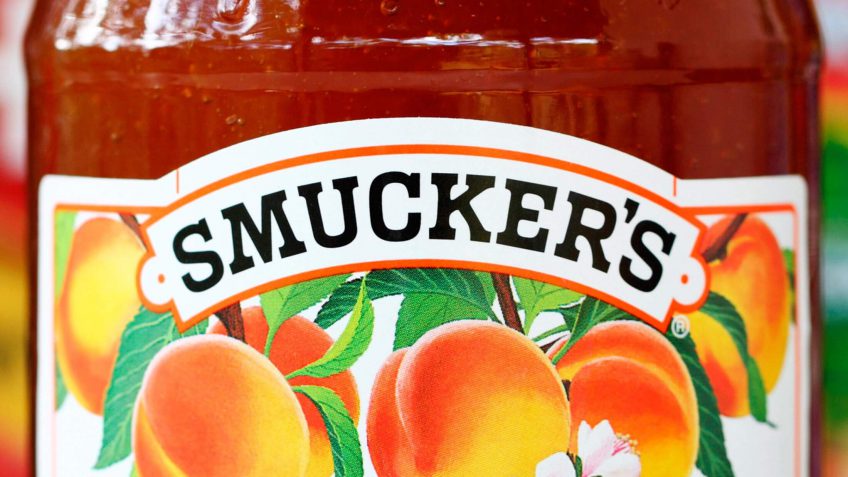 13. The J.M. Smucker Company
The 100-plus-year-old Smuckers brand isn't just about jam. The Orrville, Ohio-based J.M. Smucker Company owns more than a dozen well-known brands, including Folgers, Crisco, Hungry Jack and — of course — peanut butter makers Jif. The company also owns the license for Dunkin' Donuts packaged coffee products, the kind you see in grocery stores, as well as some licenses for Pillsbury products.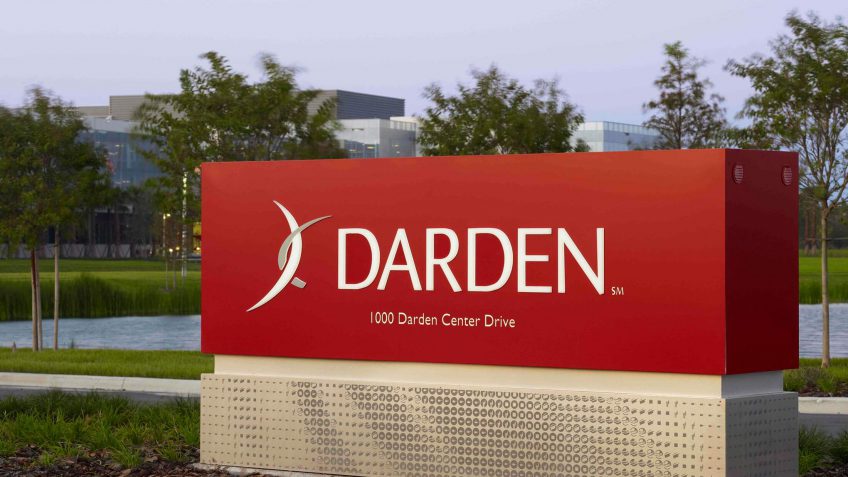 14. Darden Restaurants
Orlando-based Darden Restaurants owns Olive Garden, LongHorn Steakhouse, Seasons 52, The Capital Grille, Eddie V's, Yard House and Bahama Breeze. Until recently, Red Lobster was part of that corporation, too, but the company sold it in 2014.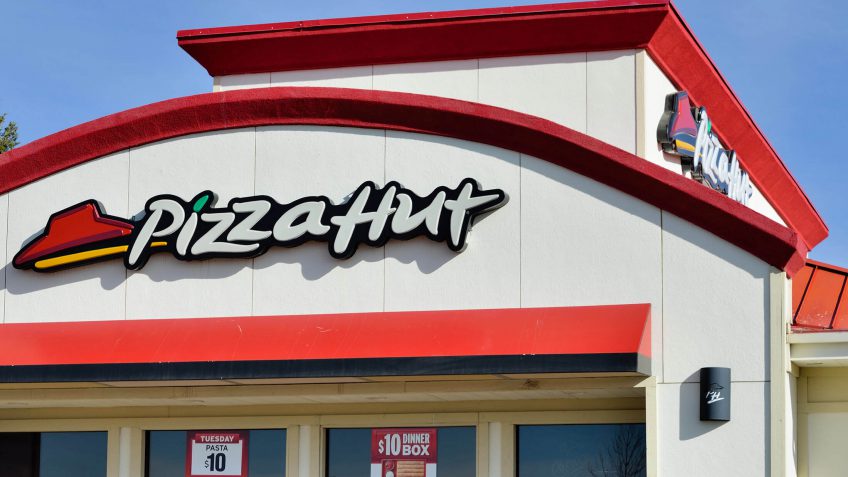 15. Yum! Brands
Yum! Brands, Inc. started off as Tricon Global Restaurants, back when it was part of the massive PepsiCo empire. But PepsiCo spun the company off in 1997, leading to one of the world's largest fast food chains, according to Bloomberg. Yum! owns Taco Bell, KFC and Pizza Hut, which is why you so frequently see the chains smashed together at rest stops or airports.
It used to be a larger company, owning Long John Silver's and A&W All-American Food, but it sold those in 2011, reported Bloomberg. Yum! is based in Louisville, Ky., where the KFC Yum! Center sports arena is located.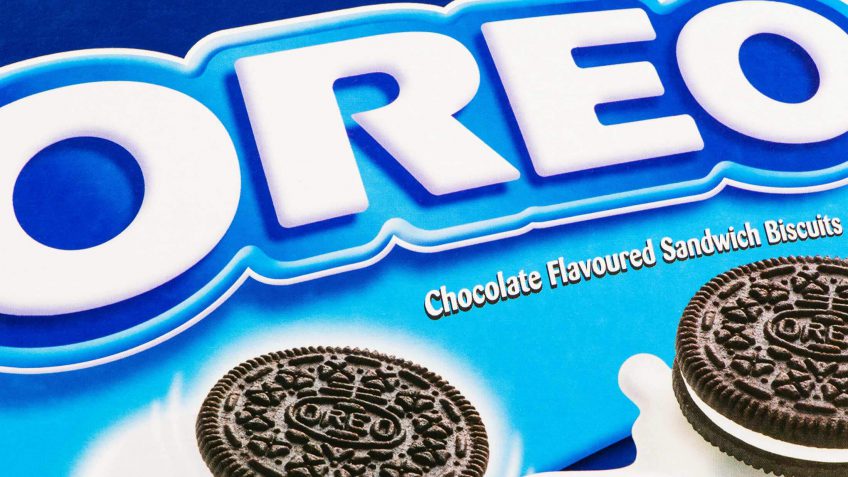 16. Mondelez International
Unlike Kellogg's, General Mills, Johnson & Johnson or even Unilever, Mondelez International isn't a well-known name. However, the company's largest subsidiary, Nabisco, a.k.a. Snack Works, is. Also well known is its lineup of brand-name products, such as Ritz Crackers, Oreo, Chips Ahoy!, Honey Maid graham crackers, Wheat Thins and Triscuits. The company, created through a split from Kraft in 2012, also owns English chocolatier Cadbury, Swiss chocolatier Milka, Stride and Trident gums, and Halls cough drops. The company is based in East Hanover, N.J.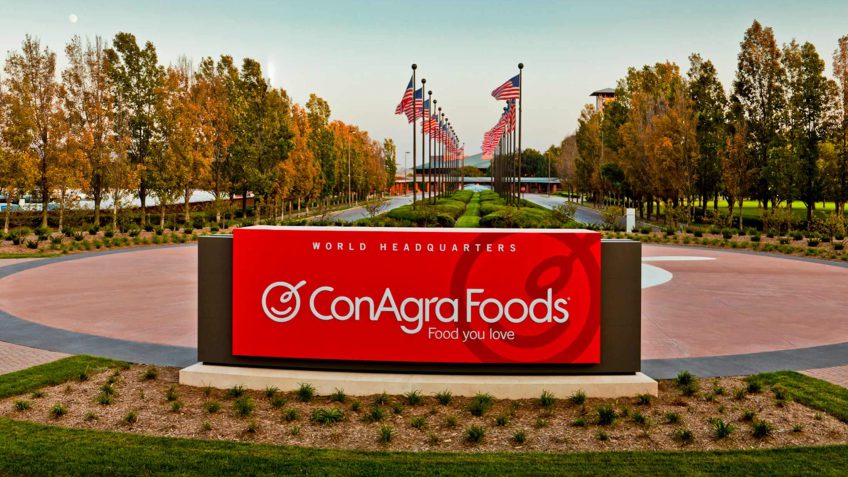 17. ConAgra Foods
Omaha, Neb.-based ConAgra, established in 1919 as Nebraska Consolidated Mills, boasts on its website that its foods can be found in 99 percent of homes. And in looking at its brand list, it's hard to argue otherwise. The company produces a huge array of products that can be found on almost any shelf in the grocery store. Here's a list of just a few:
Frozen meals — Marie Callender's, Healthy Choice, Banquet
Canned mainstays — Ro-Tel, Chef Boyardee, Hunt's
Cooking oils — Pam, Wesson
Popcorn products — Act II, Orville Redenbacher's
It also owns other products, like Slim Jim, Reddi-wip, La Choy Asian food products and Swiss Miss hot cocoa.
Keep Reading: 32 Brands With Lifetime Warranties