How to Enjoy a Fall Cruise on $100 a Day
Planning a cruise is exciting, but it can be easy to blow your budget in the process. According to Cruise Lines International Association, 24 million passengers are expected to cruise in 2016, each paying an average of $2,200 per trip. This estimate works out to $222 a day and includes an average ticket price of $168.43 with $53.57 in onboard spending.
However, you don't have to stretch your vacation budget just yet. Cheap cruises are available and — if you limit daily expenses — can be booked for about $100 a day. A recent search of last-minute cruise specials uncovered this bargain from Norwegian Cruise Line on the Getaway ship: a seven-day Western Caribbean trip departing from Miami on Oct. 9, 2016, for $489.50 per person, including taxes, fees and port expenses. With an inside room and standard meals, the per-day cost works out to $70. Assuming that most major cruise companies automatically add about $12 per person per day to cover gratuities, you're looking at a daily rate of about $84.
As long as you can keep onboard spending in check, you can ensure the cost of your cruise stays low. Read on for some ways to save money while you're on the ship.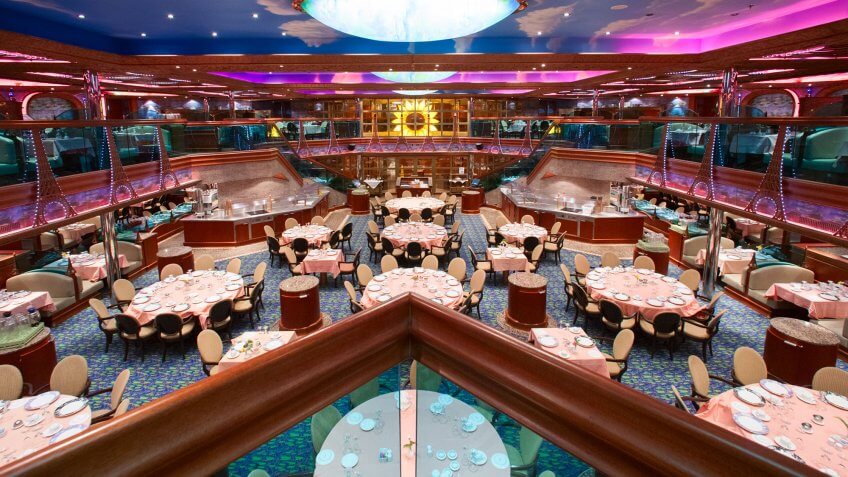 1. Take advantage of inclusive offerings.
To keep down on cruise costs, review the cruise line's meals, services and attractions, so you know what's free and what costs extra. Many cruise lines include meals, entertainment and fitness facility use in their base fares. The $489.50 Norwegian Cruise Line trip to the Caribbean, for example, includes kids and teens programs, dining room and buffet meals and onboard entertainment. However, specialty dining and theater entertainment are not included.
Said regular traveler Adrienne Van Houten, "Don't book dinner at the fancy extra-cost restaurant. If you want a meal not in the dining room, order room service." In fact, room service is included in the cost of most cruises.
Danielle Sorresso of MSC Cruises recommends that travelers participate in the free activities offered on board, as well.
"Guests will always have a full rundown of activities and events that take place each day," Sorresso said. "Take advantage of the free activities and entertainment without spending any extra cash."
Cost on the cruise: $0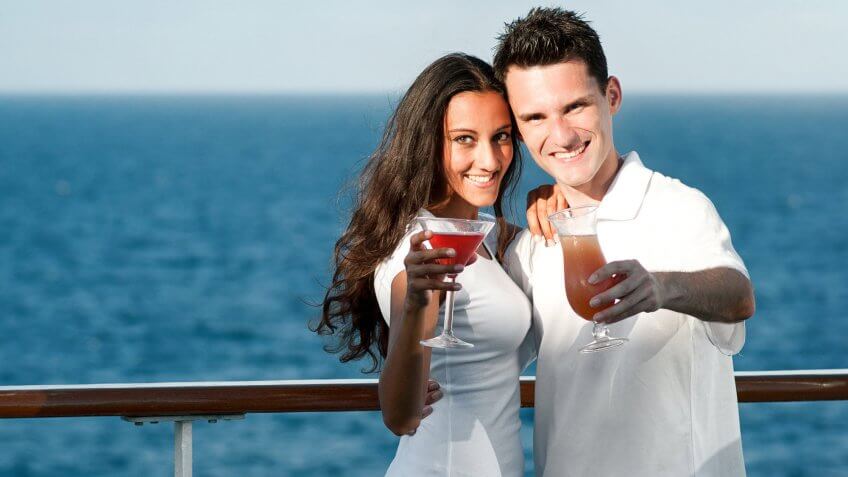 2. Check what beverages you can bring on the ship.
Buying alcoholic beverages on vacation can be expensive. If you're really enjoying yourself, you can spend $100 a day just on drinks. Avoid this cost by checking with the cruise line or travel agent to find out what drinks you can bring on board.
"Some cruise lines let you bring beer and wine onto the ship," said Pixie Honeymoons' Steve Griswold. "This can save you some money those days when you want to grab a drink."
Carnival Cruise Line allows each guest to bring one bottle of wine on board but will charge a $15 corkage fee if the wine is consumed in the main dining room. Teetotalers have more luck. If you want to save money on non-alcoholic drinks, note that Carnival and many other lines allow additional beverages, such as soda, juice and sparkling water to be brought on board. Each guest can bring 12 cans on ship.
Cost on the cruise: $0 (if you bring your own)
Related: Cruise Secrets Only Insiders Know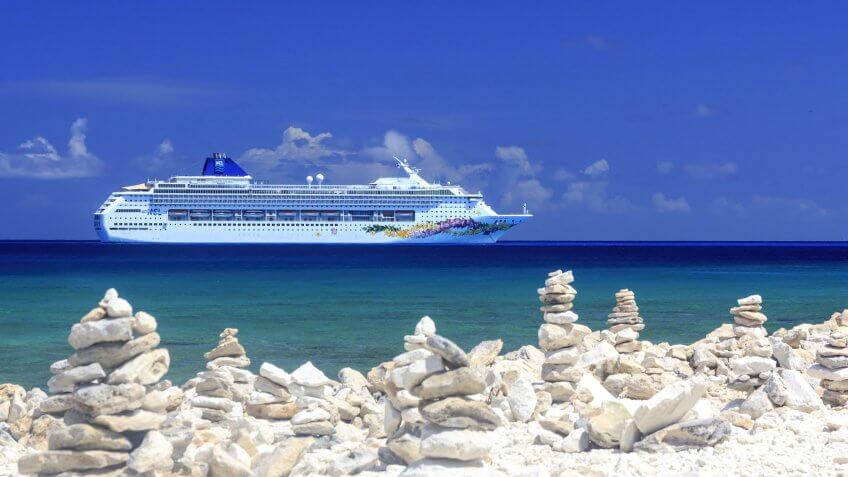 3. Know the specials — including the unadvertised ones.
Sign up with the major cruise lines to get advance email notice of all promotions. According to John Drabkowski from Red Hot Cruises, the Norwegian Sky currently boasts a free open bar on all its 2016 voyages. Currently, Norwegian Sky cruises departing from Miami and heading to the Bahamas start at less than $100 per day on select sailings in September and October.
"This special includes soft drinks, beers, spirits, cocktails and wines by the glass, a package that normally starts at $79 per day, so it's really an amazing value for the 21-plus crowd," Drabkowski said.
For spa services, travelers should note that many cruise ships offer specials on port days, when most passengers are off the ship, according to Cruiseline.com's Simon Duvall. He advises cruisers to check with the spa on embarkation days to see what specials are available.
Do the same with specialty restaurants not included in the cruise's base fare, cruise industry consultant Allan Jordan says. These spots often offer reduced pricing on port days or the first or last nights of the cruise.
Cost on the cruise: Assuming you book a facial on Norwegian Cruise Line for about $120, you would spend $17 a day.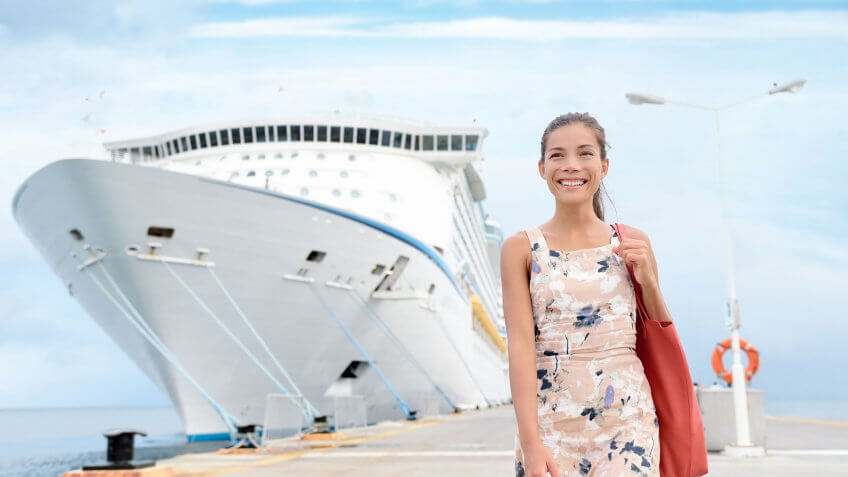 4. Don't book shore excursions through the ship.
If you book excursions through the ship, you'll likely pay a premium. Instead, consider booking off-ship trips yourself.
"Guests can save on shore excursions by arranging their own transfers to the best beaches and attractions in their ports of call," said travel expert David Yeskel, otherwise known as the Cruise Guru. "Local taxis and tour operators are often waiting on the dock, offering reasonable fares to local beaches or attractions that can be significantly lower than those offered by the cruise line's shore excursions desk."
Using this approach, cruiser Lizz Porter paid $90 for whale watching in Alaska. The ship offered the same tour for $200.
You can also save by booking tours independently through reputable providers like ShoreFox and Shore Excursions Group, says Duvall. In some ports, you might be able to book tours in the secure areas of the pier once you go ashore. Duvall also recommends skipping the organized shore excursions and exploring on your own.
If you go this route, be advised that excursions purchased off ship are not covered by cruise line insurance; according to several travelers' accounts, cruise lines won't hold the boat for you if you're late getting back.
Cost on the cruise: The price varies from $5 (think local bus) to $13 a day (assuming a $90 self-booked excursion).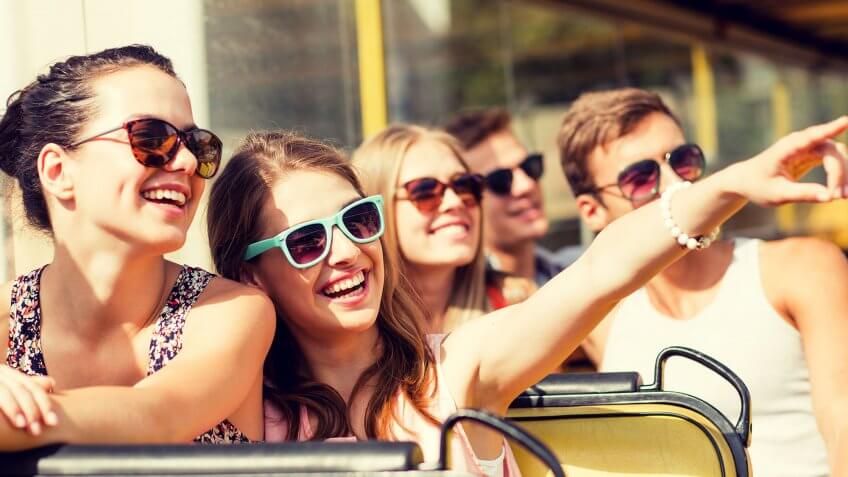 5. Take advantage of local deals.
Local specials can add excitement and convenience to your cruise trip without adding to your budget. Frequent traveler Van Houten said she once rented a car in port for $80.
"Do it in advance online — most will pick you up at the pier, " she said. After you get the car, follow a tour bus to the sights, like Van Houten did in Oahu, Kauai and Cabo San Lucas.
Another cruiser said she buys day passes at resorts near port because many are all-inclusive and cost considerably less than excursions. In Nassau, for example, the British Colonial Hilton's rate is $65, and it's located near the cruise ship piers.
But if you really want to save a buck, catch a local bus to the beach and skip the car, taxi and resorts all together, said Jordan.
Cost on the cruise: The price of deals can vary from $5 to $15 a day.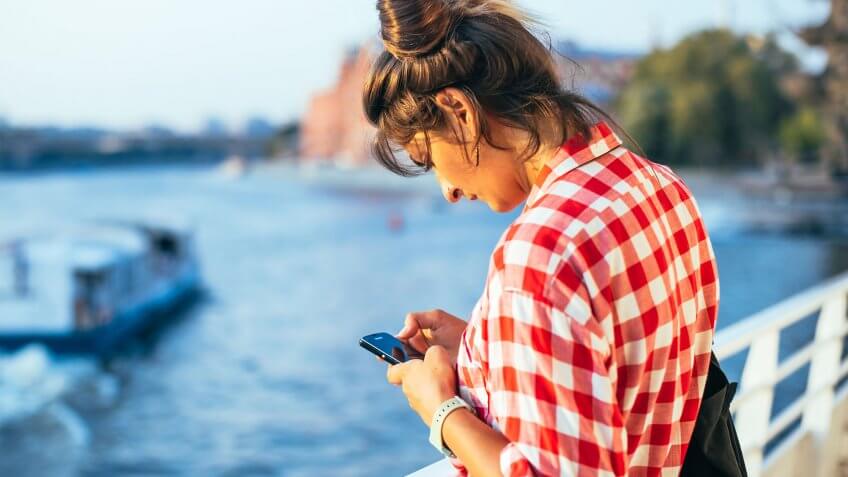 6. Watch the Wi-Fi.
Wi-Fi on board most cruise ships is notoriously expensive — and extremely slow to boot. Typical Wi-Fi pricing aboard cruise lines ranges from $5 a day for basic social media channel access to $30 a day for full connectivity. Avoid these costs by going onshore to connect.
In most ports, free Wi-Fi can be found in coffee shops and internet cafes near the cruise ship piers. Check with the local tourism office to learn where you can access Wi-Fi when off the ship. Even better, ask a crew member. If the ship makes regular stops at the same posts, the crew will know exactly where to connect for web browsing, emailing and more.
Cost on the cruise: $0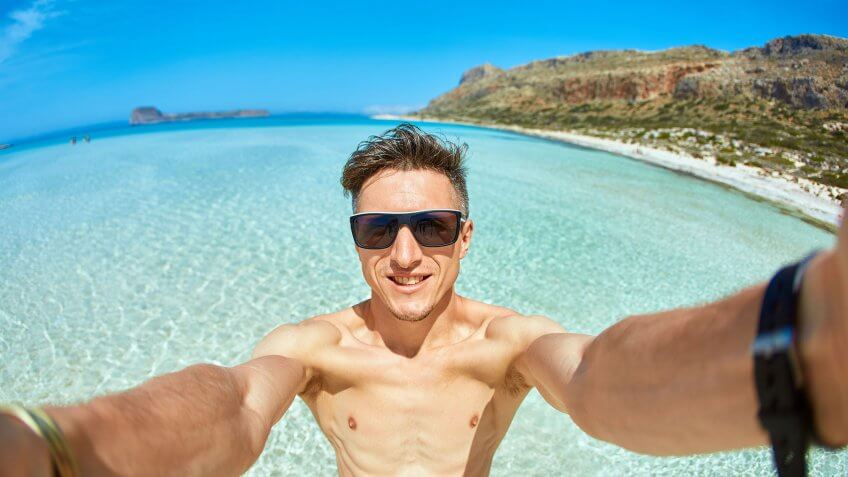 7. Don't buy the special photos.
These days, most people have smartphones. Use your phone's camera to capture the cruise's most memorable moments rather than buying photos from the ship's photographers. It's tempting to let someone else take care of the photography, but that indulgence can add up fast. Duvall acknowledges that the professional photos look great but typically run at least $20 per picture.
Instead, print out the best pictures at home or order images from an affordable photo finishing service when you're back on dry land. You'll have all the memories and none of the charges.
Cost on the cruise: $0
Apply the above cruise tips, and you can easily avoid inflated pricing and save 25 percent to 50 percent on what you'd pay for a typical vacation. Sure, you'll need to make some choices on where to put your money. But when you're already vacationing on a floating resort, you're doing pretty well.
Cruise pricing was looked up on Sept. 9, 2016. Prices are subject to change.
Keep Reading: Affordable Destinations to Travel to This Fall