Negotiating Tips and Tactics for a Better Salary

Boost your weekly paycheck with these tips and tricks.
Whether you're applying for a new position or trying to score a raise at your current job, knowing how to negotiate a salary bump is a crucial part of being in the workforce. Unfortunately, many employees make the mistake of accepting a wage that's lower than they should — or, worse, neglecting to negotiate their salaries at all.
"Salary negotiation is about the value you bring to an organization — your talent, skills and contributions — not what's 'fair,'" said Lisa Skeete Tatum, CEO and co-founder of Landit, a career resource for women. "Aim high and be rewarded for what you're worth."
Here are seven tips for securing the salary you deserve at your current position and all the jobs you'll hold in the future.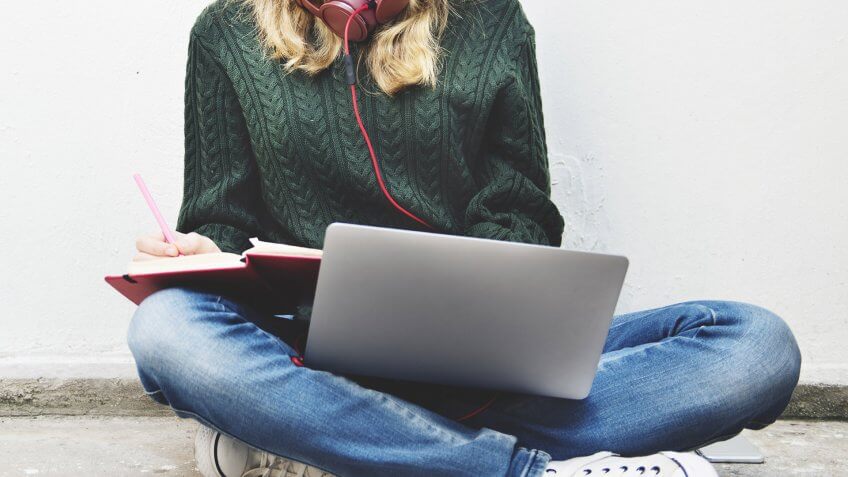 Rawpixel.com / Shutterstock.com
Know the Average Pay for the Position
Whether you're applying for a new job or seeking a raise at your current position, it's important to know what the median salary is for your field.
"Accurate information will bolster your confidence as the negotiations warm up," said Carla Dearing, CEO of SUM180, an online financial planning service.
First, recognize that your pay will hinge greatly on your degree and the field in which you're employed. The average starting salary for a 2016 college graduate with an engineering degree was projected to be $64,891, whereas the average starting salary for a 2016 graduate with an education degree was $34,891, according to the National Association of Colleges and Employers.
If you're just getting started in the field, consider talking to your college professors or career counselors to see if they know the salaries of recent graduates, she suggested. Whatever your career level, you can check free websites such as Salary.com, Glassdoor.com and PayScale.com for a general idea of what the pay is for particular jobs. Be aware that some sites rely on self-reported data, said Dearing.
See: The Best-Paying Cities for the 20 Hottest Jobs
If you get an interview at a company where you want to work, ask to speak with employees in the same or similar roles as the one you want, said Evan G. Pellett, author of the book "Cracking The Code to a Successful Interview."
"If you build a connection with these top performers, even take them to lunch, then they might peel back the curtain when you ask them: 'What do you think I should request for my starting salary?'" he said. "The $50 you spend on lunch might equate to another $5,000 to $10,000 in your first year's salary."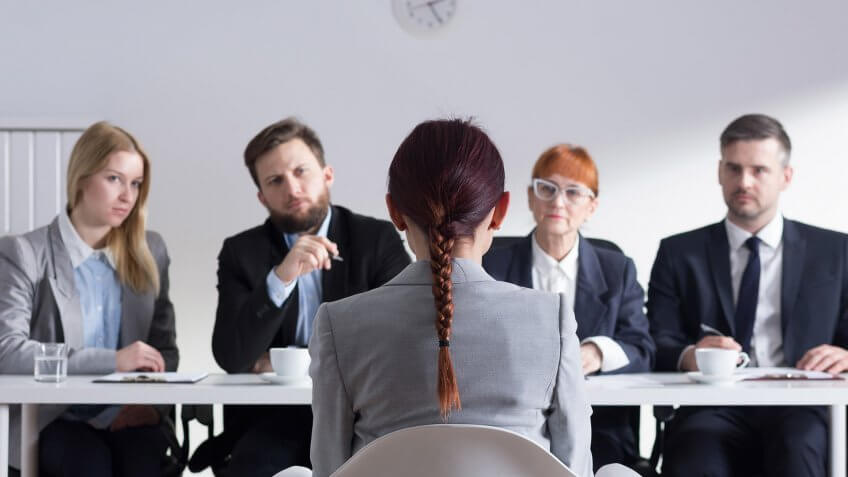 Photographee.eu / Shutterstock.com
Deflect the Salary Requirement Question
It's acceptable to ask early in the interview process what the pay range is for the position you're seeking, said Henry Goldbeck, president of Goldbeck Recruiting. But don't rush into revealing how much you want to be paid, added Dearing. For example, if you're asked to list your salary requirements on a job application, answer "not applicable" on the form.
"Or, if you are asked the question in person, respond with something like, 'I'm sure we can find a number that will be fair, but first I want to see whether this job is a fit on both sides,'" she said. This will put you in a better negotiating position after the hiring manager has decided that you are a strong fit for the job.
If you share early on what you're willing to be paid, you won't have room to negotiate a higher salary later in the interview process, added Tatum.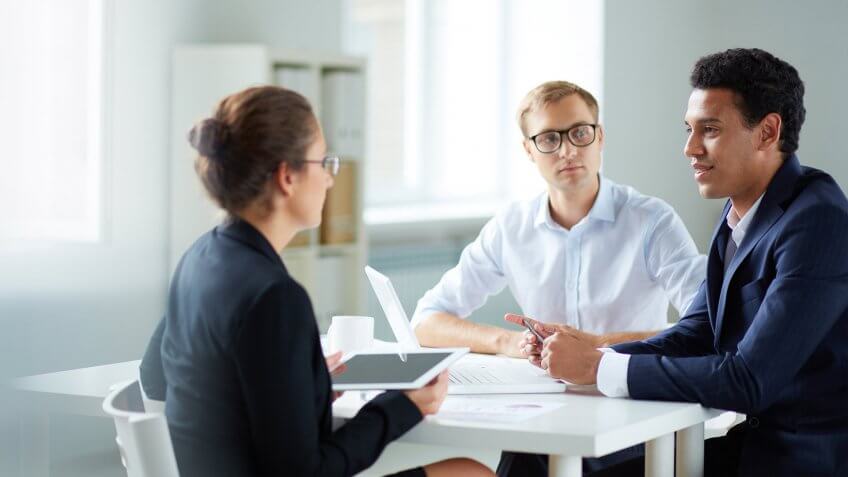 Pressmaster / Shutterstock.com
Focus on What You Bring to the Job
By delaying a discussion of money, you can focus on selling yourself to potential employers or reminding current ones why they need to keep you on staff.
"If you get them super excited and emotional about hiring you, then they will dip deeper into their pockets to land you," said Pellett. "You want to blow them away as a stand-out candidate."
To do that, find out what the employer is looking for in a job candidate so you can deliver it, said Joel Curry, a career advisor and resume expert at ResumeGenius.com. Then, figure out what qualities and experiences you have that set you apart from other candidates. Similarly, employees who are seeking raises in their current roles can list their recent accomplishments on the job as well as their goals for the future.
"Why should someone hire you over someone else with equivalent qualifications?" asked Curry. "You have to approach the negotiation table believing in yourself. Even if you're entering a new field for the first time, being a smart, hard-working individual who fits in company culture is valuable to your employer."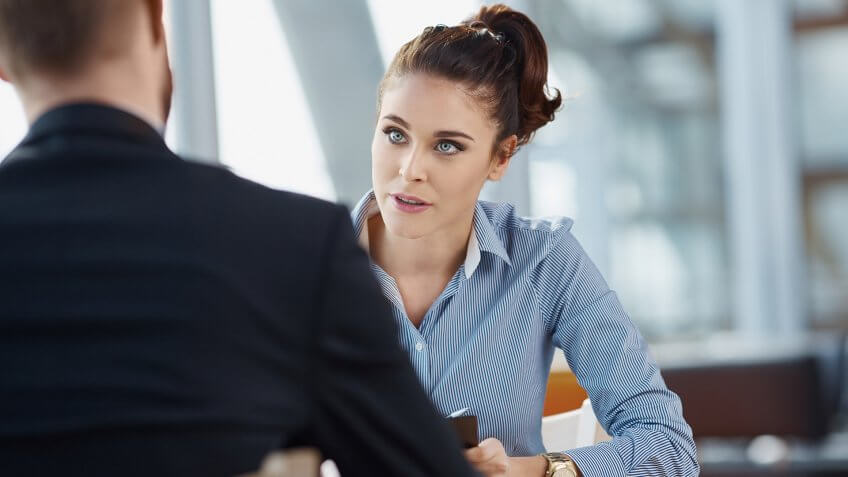 baranq / Shutterstock.com
Prepare Your Pitch
Researching the market rate for the position you want will help you avoid asking for a salary that's lower than what you can get, said Tatum. But that doesn't mean you should offer a single number. Instead, give current or potential employers a salary range with the amount you hope to receive at the low end and a high number at the top of range.
"Oftentimes, a company will come back and offer something in the middle," said Dearing.
Once you've settled on a salary range, practice your pitch. You want to be friendly but assertive, said Kathy Downs, vice president of the staffing service Robert Half Finance & Accounting. So test out what you plan to say.
"If you sound awkward in front of a mirror at home, that's probably how it's going to come across when you sit down at the table to actually negotiate," she said.
Whether you're negotiating a starting salary or lobbying for a raise, it's a good idea to practice what you're going to say with a friend. Or work with a specialized staffing professional who is trained on how to have those tough conversations, said Downs.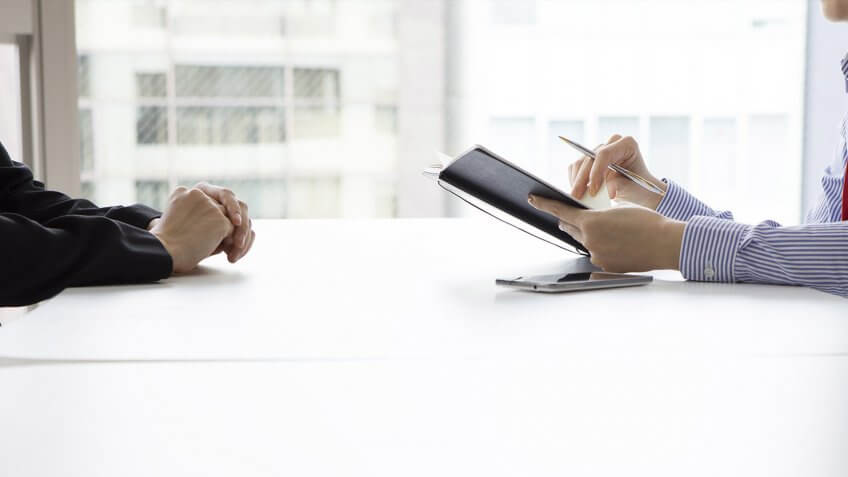 Leonardo da / Shutterstock.com
Be Ready to Make a Counter Offer
"Remember, you never have to take the first offer," said Tatum. If the salary or raise bump you're offered is below the market average — and below what you think you deserve to be compensated based on your qualifications — ask for more.
Let the employer know that you're grateful you were offered the position, said Amanda Crowell, an improvement coach and founder of PowerfulPeony.com. Then, point out that your research shows that the salaries for the position are higher and that you'd like to discuss an adjustment to the salary being offered.
Keep in mind, though, that employers might be offering a salary that's lower than the average range because they see your potential but will have to invest in training you for the position, said Goldbeck. And if an employer does offer your ideal salary, don't be greedy by asking for more, added Pellett.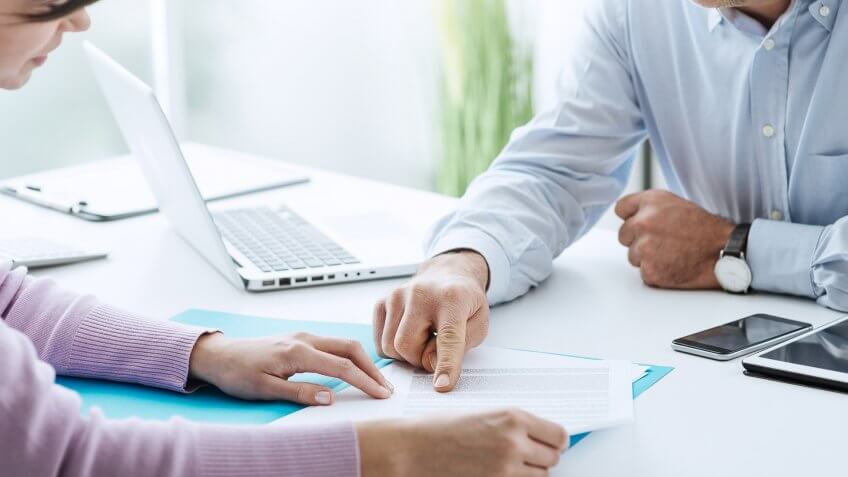 Stock-Asso / Shutterstock.com
Consider the Whole Compensation Packet
Keep in mind that salary isn't the only thing you should consider when negotiating. "You should definitely consider the whole package," said Tatum.
That means looking at what sort of employee benefits the company offers, such as insurance coverage, a retirement savings account or pension plan.
"Some new hires negotiate for other valuable benefits — such as additional vacation time, flexible hours, a fully loaded new work laptop — or even unusual perks, [like] monthly dinners with the company CEO," said Dearing.
If an employer isn't willing to budge on salary or give you the raise you desire, you might be able to get more workplace benefits.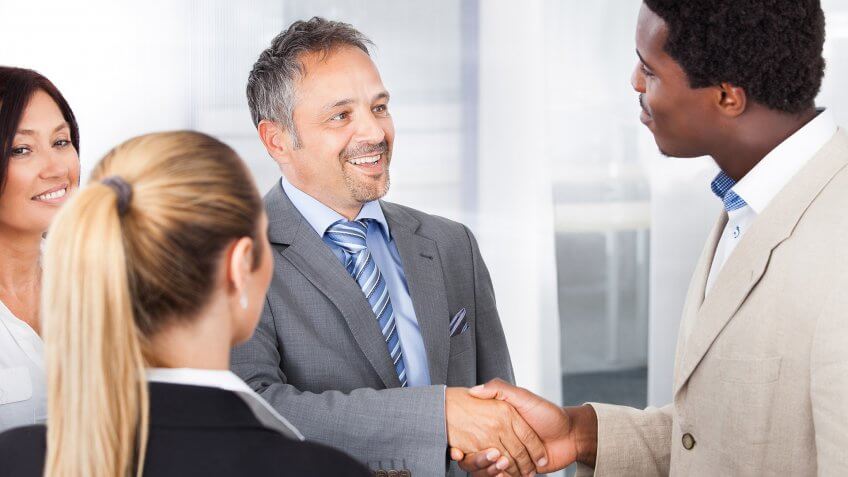 Andrey_Popov / Shutterstock.com
Discuss Opportunities for Growth
If an employer isn't willing to pay you what you desire, try to take a long-term approach to getting the compensation package you want, said Dearing. That is, work out a plan to earn a raise in the future.
"The more specific the plan, the better," she said.
For example, say that you understand what the starting salary is but that you're qualified and offer a lot. So you would like the opportunity to reach specific goals and have your salary reviewed after six months, said Dearing.
"Once you meet the agreed-upon goals, your boss will find it very difficult to refuse you the raise you've demonstrated you deserve," she said.
Up Next: Here's What Employees Say They'd Do to Double Their Salary