The True Cost of Owning an Electric Vehicle

Before you buy an electric car, make sure you understand all of the major costs involved.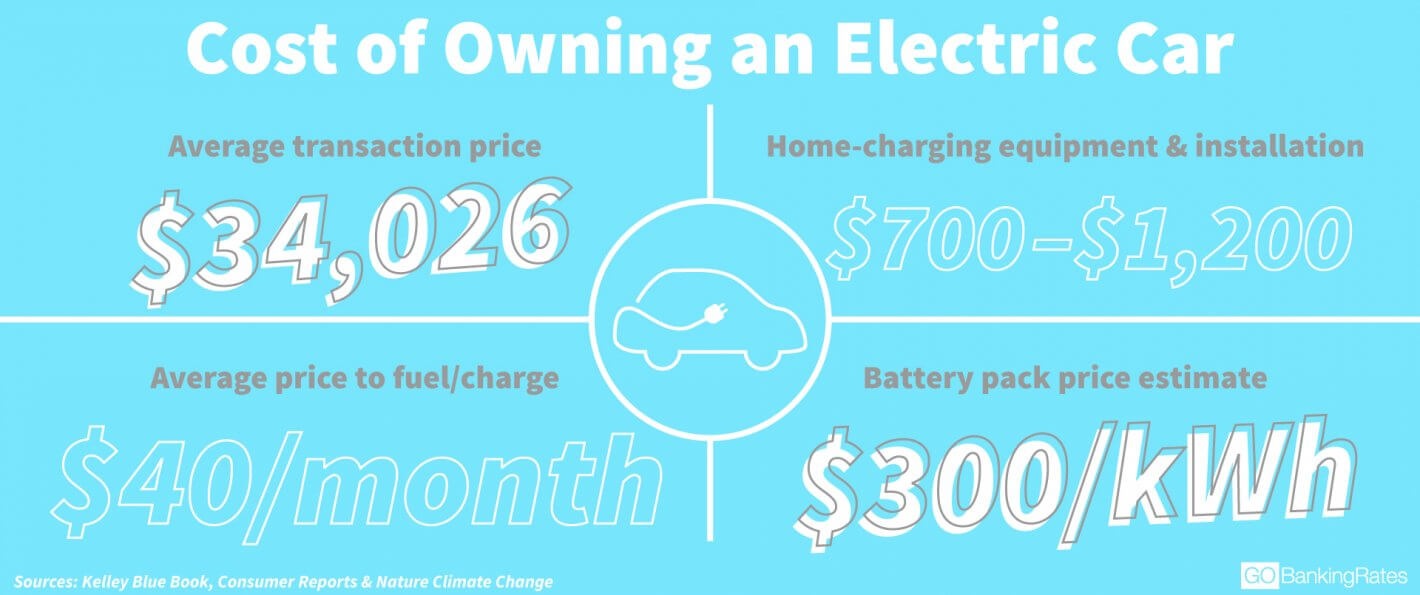 There was a time when seeing an electric vehicle on the roadway was far and few between. Now, they're everywhere.
U.S. electric vehicle sales jumped 37 percent in 2016, reports Forbes, indicating a growing interest in electric cars. And auto manufacturers are providing consumers with more choices than they did in the past, such as the Tesla Model S, Chevrolet Volt, Nissan Leaf and Ford Fusion Energi.
Many people trade in their gas-guzzling automobile for an electric vehicle to save on fuel, particularly due to its fickle cost and environmental consequences. But as glorious as these features seem, there are other costs — beyond the price tag — that come with an electric vehicle.
If you're debating whether to switch to an electric vehicle, you'll want a realistic picture of how much you can expect to pay beyond the sticker price. Here's a rundown of the costs involved so you can make the smartest decision when buying a car.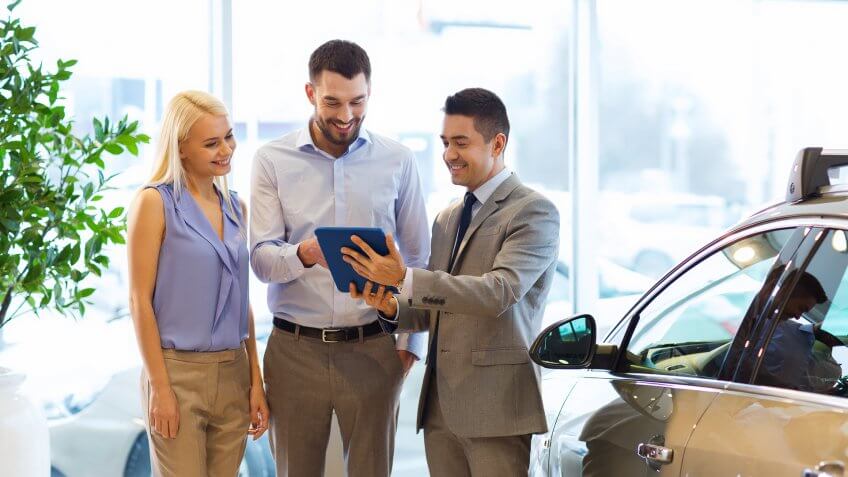 Syda Productions / Shutterstock.com
Purchase Price
Consumers now have more options for electric vehicles with over 30 battery and plug-in hybrid offerings in the U.S., according to automobile expert Matt Teske. Unlike traditional vehicles where you can cover a lot of roadway on gas, electric vehicles run on battery, which ultimately drives cost and determines the miles you can drive, he said.
Sure, some of the most expensive cars are electric vehicles and can cost you six figures. For example, you might pay over $100,000 for some Tesla models. However, you can find electric cars for around $30,000, such as the Nissan Leaf. In fact, the average transaction price of electric vehicles was $34,026 in February 2017, according to Kelley Blue Book. That's an 11 percent decrease in price from last year.
According to Teske, plug-in hybrid electric vehicles (PHEVs) — like his Chevrolet Volt — are a great option for consumers who want to drive using electricity for everyday needs but still need to have long range as an option. The 2016 Volt has an EPA-rated electric range of 53 miles but can also use gas for longer trips, giving it a total range of 420 miles.
But the new Chevrolet Bolt EV should also be considered when shopping electric vehicles, said Teske. The vehicle gets an EPA-estimate 238 miles-per-charge and is available for under $40,000.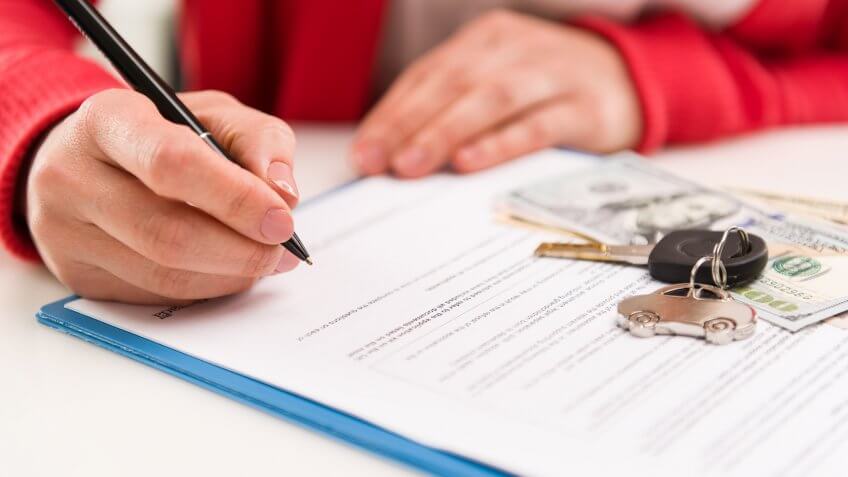 Stasique / Shutterstock.com
Auto Loan Rates
To get the best deal on your car, make sure your car loan rate is low. Although many factors can impact the rate for your electric car loan, Teske — who has both owned and leased an electric vehicle — said that "the process has been no different than buying a gas-powered vehicle."
There is one difference that could lower the cost to own an electric vehicle, however. Some banking institutions and credit unions offer special financing discounts and incentives for customers who choose fuel-efficient vehicles.
For example, U.S. Bank offers a "Green Auto Rate Loan Discount," which reduces your U.S. Bank auto loan rate by half a percentage point when you finance your car purchase. The vehicle can be new or used, just as long as it's an EPA-Certified SmartWay Vehicle — many of which are electric vehicles.
Learn More: How to Save Money With These 5 Car-Buying Incentives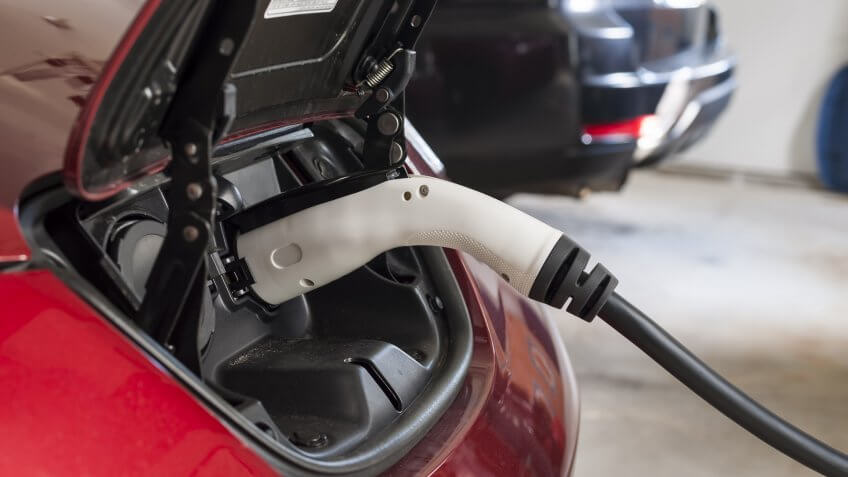 Elena Elisseeva / Shutterstock.com
Fuel Costs and Charging the Vehicle at Home
People hungry to get rid of their gas-guzzlers might forget that electricity can be more variable than gasoline. The cost to power an electric vehicle can depend on several factors, including current electric rates.
On average, however, it costs half as much to drive an electric vehicle when you compare fueling an electric vehicle to a gasoline-powered car, according to the U.S. Department of Energy. At Energy.gov, the eGallon tool compares the two by state, using average gas prices and residential electricity prices.
There are states where you can power an EV for under a dollar. Oregon happens to be one of them, according to the eGallon tool. Jeff Allen, executive director of DriveOregon, an initiative that promotes electric mobility in the state, said most electric vehicle drivers in Oregon spend less than $30 per month on fueling their EVs. You can expect to pay $40 a month if you drive the national average mileage, according to Consumer Reports.
One expense to consider when determining the true cost of an electric vehicle is the charger itself. Many homeowners purchase a home charging unit, which can vary in price. You can purchase one for under $1,000 from retailers such as Home Depot or Amazon.
Some energy providers also offer rebates. For example, Alliant Energy offers Wisconsin and Iowa customers up to a $500 rebate for purchasing and installing a Level 2 home charging station.
Find Out: 30 Ways to Slash Your Car Costs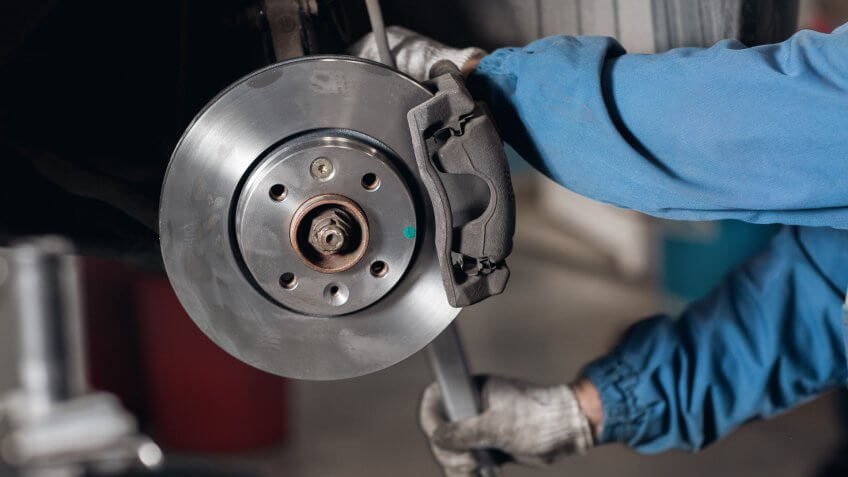 malkovkosta / Shutterstock.com
Maintenance Costs
Car maintenance for a gasoline-operated vehicle can be costly and a lot of work. Electric vehicles, on the other hand, are typically easier to keep running smoothly as they don't have all the moving parts that go with a gasoline engine. So, you might find that you can save money on car maintenance if you go with an electric vehicle.
With regular vehicles, you have oil changes and miscellaneous part replacements that go bad overtime. With an electric vehicle, you'll never have to worry about replacing the timing-belt or head gasket, as they do not need these components to operate, said Teske.
"One of the most interesting savings in maintenance costs with an electric vehicle is the brakes," he said. "An electric vehicle can use the electric motor to slow itself down, reducing the need to use a traditional brake pedal. This extends the life of the brake pads and rotors on an electric vehicle. A gas-powered car simply cannot do that." This process is known as regenerative braking.
Don't be mistaken, though — electric vehicles will require some maintenance costs that you're familiar with, such as fixing windshield wiper blades and tire rotation. Depending on the electric car, you might be able to purchase a maintenance plan. Tesla, for example, offers three- or four-year maintenance plans, which cost roughly $1,500 to under $3,000.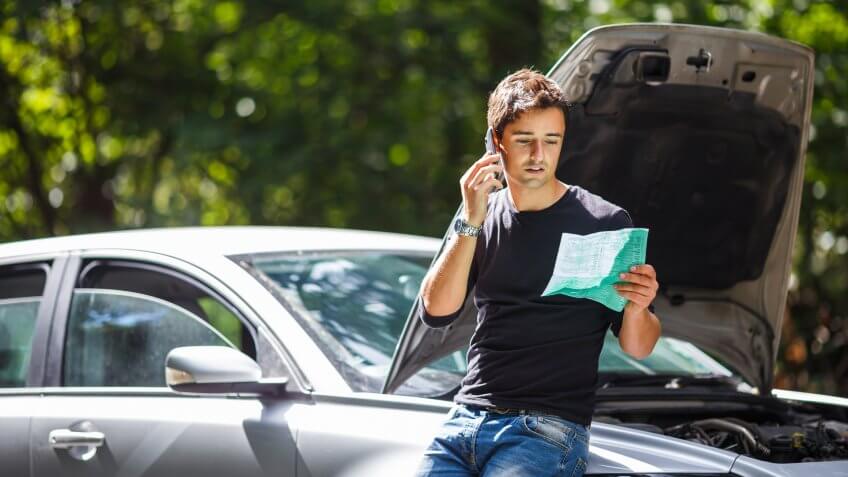 l i g h t p o e t / Shutterstock.com
Insurance Costs
Electric vehicles can equal savings in many areas, but insurance might not be one of them. Depending on the insurance company and other factors — such as your driving history — your auto insurance rate could increase when you purchase an electric vehicle.
But Teske said he has not seen a difference in price to insure his Chevy Volt. In fact, he said safety features that some electric models have could make insurance cheaper in some instances.
In the past, for example, the Tesla Model S has received some of the best safety ratings, "which some insurance companies reference when gauging a vehicle's safety and cost to insure," said Teske.
There's another factor to consider with auto insurance. According to Allstate, the installation of a vehicle charging station may alter your home insurance policy. For example, Oregon and California require some homeowners and condo owners to have liability coverage.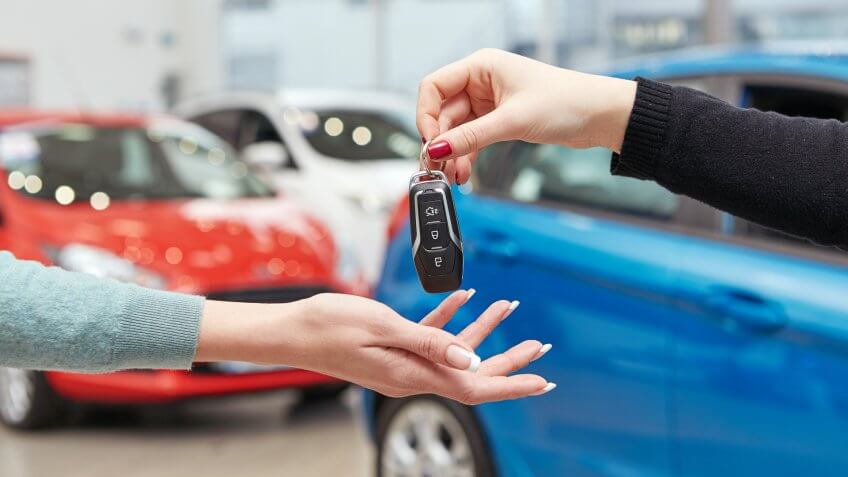 Trade-In Value
If you've ever sold an old car, you know that some have higher resale potential than others. The resale and trade-in value is still a bit murky for electric vehicles, as they are fairly new to the auto marketplace. But it's possible that some people might be reluctant to buy your electric vehicle because they don't want to replace a battery — which can be costly.
The battery for an electric vehicle does have a limited lifespan and could cost thousands of dollars, according to the Green Car Reports. Whether you're considering a new electric vehicle purchase or used, it would be a good idea to know the battery warranty and its stipulations before purchasing the vehicle.
Another deterrent, according to Autotrader, is the costly repair for collisions. Furthermore, new models entering the market with better features have made resale prices tumble, according to a 2015 Wall Street Journal report.
Before you buy an electric, do your research to see the potential resale value. For example, the 2017 Chevrolet Bolt EV has the best resale value this year, according to KBB. Its resale value at 36 months is 29.5 percent and 17.5 percent at 60 months.